Bodenvy's Approach To Weight Loss
Our primary objective is to ensure that you retain your valuable muscle while shedding unwanted weight while learning a healthy nutritional lifestyle for lifelong weight loss without the long-term need for weight loss medications.
Not Available in All Locations
At Bodenvy, we believe in empowering our clients to understand their current situation and achieve their body sculpting and weight loss goals. Our journey starts with a comprehensive Seca body composition scan, which provides vital information about overall fat, visceral fat, muscle composition, and segmental muscle distribution. By periodically comparing this initial data, we can make necessary adjustments to optimize your weight loss journey.
To support you during the initial stages of your journey, we utilize the power of Semaglutide. This remarkable tool helps curb hunger and prepares you for your long-term lifestyle nutritional plan. We understand the importance of preserving muscle mass throughout your weight loss journey. You may have heard of the term "Semaglutide butt" which refers to losing both fat and muscle during the process. Our primary objective is to ensure that you retain your valuable muscle while shedding unwanted weight while learning a healthy nutritional lifestyle for lifelong weight loss without the long-term need for weight loss medications.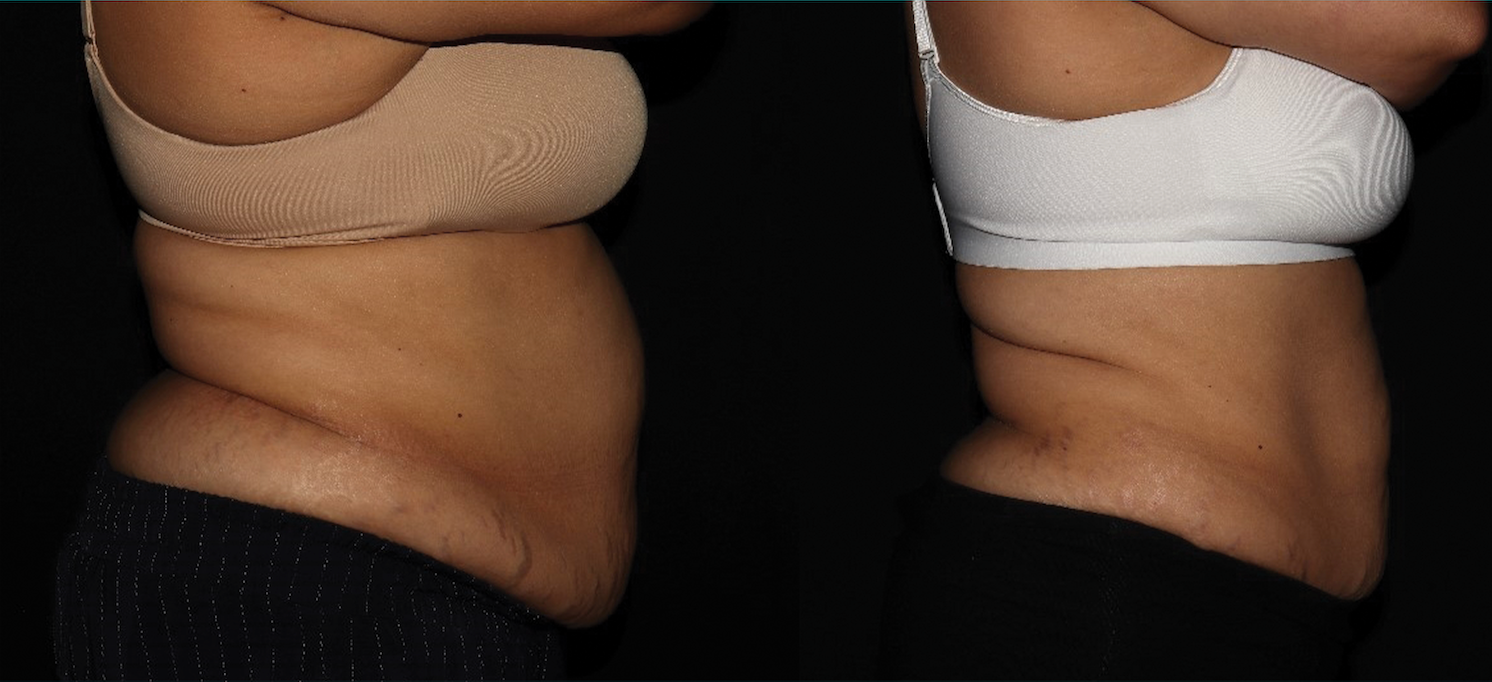 To accomplish this, we provide a personalized nutrition plan tailored to your specific needs. Additionally, we incorporate cutting-edge muscle stimulation devices, fat destruction devices and supplements to maximize your muscle retention. Our ultimate goal is to transform your lifestyle in the long run, so that you won't rely on Semaglutide indefinitely.
Embark on this transformative adventure and witness the remarkable advantages of Semaglutide firsthand. Explore the innovative fusion of cutting-edge fat elimination techniques and muscle preservation technologies at Bodenvy, and be amazed by the incredible body sculpting transformations achieved by our delighted clientele.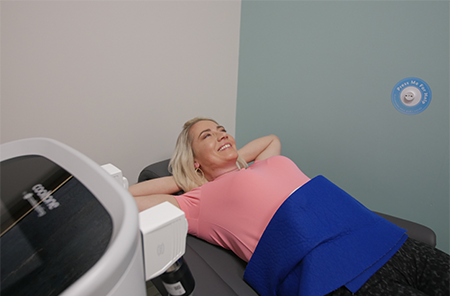 Semaglutide Combined Package!
We Stack Fat Destruction & Muscle Building Devices For Weight Loss!
At Bodenvy, we harness the power of advanced body sculpting technologies such as CoolSculpting, CoolTone, Laser Lipo, and lymphatic drainage devices to enhance the effects of Semaglutide and your personalized nutrition plan. Our comprehensive approach ensures that you achieve your long-term weight loss goals with utmost efficiency and effectiveness.
What is Semaglutide?
Semaglutide is a once-weekly injectable medication for type 2 diabetes. It is part of a new class of medications called glucagon-like peptide-1 (GLP-1) agonists, which help regulate blood sugar levels and promote weight loss in people with diabetes. Semaglutide has been clinically proven to reduce A1C levels by 1.7% and LDL cholesterol, significantly improving cardiovascular risk factors. The drug is administered in combination with diet and exercise, which contributes to improved outcomes over its use alone.
The potential benefits of using Semaglutide are numerous, including lowering blood sugar levels and A1C, promoting weight loss, improving glucose control, reducing the need for other antidiabetic medications, decreasing the risk of cardiovascular complications such as heart attack or stroke, as well as increasing patient compliance due to the reduced number of hypoglycemic episodes when using this medication. Additionally, Semaglutide is available in an easy-to-use self-injectable form that provides long-lasting action in the body, so you don't have to worry about taking your medication every day or remembering multiple doses at once.
Overall, Semaglutide can be a great option for those looking for improved blood sugar control and weight loss without having to take multiple medications throughout the day or adjust their lifestyle drastically. If you're interested in learning more about this exciting new medication, talk with your healthcare provider today!
Science Behind Semaglutide
Semaglutide is a once-weekly injectable medication that can lower blood glucose levels, improve glycemic control, and regulate insulin secretion. It is more effective than other GLP 1 agonists in reducing HbA1c levels and lowering the risk of diabetes-related complications.
Benefits of using semaglutide for weight management include reducing HbA1c levels by more than 1%, resulting in improved glycemic control. It can also aid in weight loss, decrease triglycerides and blood pressure levels, and reduce the risk of cardiovascular events in people with type 2 diabetes. Its once weekly dosing schedule appeals to those who struggle with daily regimens.
To optimize the effects of semaglutide, it's important to make certain lifestyle changes such as exercising regularly, following a healthy diet, managing stress, limiting alcohol intake, and quitting smoking if applicable. These measures maximize the benefits of semaglutide while minimizing potential side effects like nausea or dizziness due to low blood sugar levels.
Although semaglutide may be more expensive than other weight loss or diabetes management medications based on your insurance coverage, its efficacy makes it a worthwhile option for managing your condition effectively and effortlessly.
Side Effect of Semaglutide
Semaglutide is a medication used to treat type 2 diabetes. It works by increasing the production of certain hormones in the body that regulate blood sugar levels. While it can be very effective, there are potential side effects to consider when taking Semaglutide.
The most common benefits of Semaglutide include improved appearance and reduced appetite, which can help promote weight loss. It also helps regulate blood sugar levels, reducing the need for insulin or other diabetes medications, and lowering the risk of serious health complications like heart attack, stroke, and death due to uncontrolled diabetes. Additionally, Semaglutide has been found to reduce inflammation and improve cholesterol levels in some people. For women taking Semaglutide, it may also help regulate hormonal activity in their bodies.
While there are many potential benefits associated with taking Semaglutide, there are also some possible side effects that you should be aware of before starting treatment. These side effects include nausea, headache, and skin rashes at injection sites, as well as low blood sugar episodes or liver problems in rare cases. If you experience any of these symptoms while taking Semaglutide or notice any other unusual changes while using this medication, you should speak with your doctor right away for further advice on how best to manage your condition going forward.
Overall, Semaglutide is an effective medication that can help improve glycemic control, reduce the risk of diabetes-related complications, reduce levels of harmful fats, and even help improve cholesterol levels when taken properly. However, it's important to understand all possible side effects before beginning treatment so that you can make an informed decision about whether this medication is right for your needs.
Bottom Line
In conclusion, Semaglutide is a safe and effective medication for both type 2 diabetes and weight loss. It effectively controls hunger and cravings, leading to natural weight loss in a cost-effective manner. Furthermore, Semaglutide reduces the risk of chronic conditions associated with obesity, while also improving mental health outcomes, cholesterol levels, physical activity, and eating behaviors. It is conveniently administered as a daily or weekly shot with minimal side effects. If you are considering this medication for your condition, talk to your healthcare provider today to determine its suitability for you!
NOT AVAILABLE IN ALL LOCATIONS