Nayara L.
"Highly recommend! I didn't feel pressured to do anything. Great communication, professionalism, friendly and clean environment! So far, I love my results!!! Came back for my second treatment! Thank you!"
Technology:
CoolSculpting
Elizabeth P.
"This is my first time doing coolsculpting and I couldn't have picked a better place. The staff is beyond friendly and super informative. They made me feel very comfortable during the procedure. I highly recommend BodEnvy Coolsculpting Orlando. Can't wait for my next treatment."
Technology:
CoolSculpting
Cydney D.
"Repeat customer! I'm back after a year for more services targeting other "problem areas" that diet and exercise aren't touching. The quality and customer service is still at a 10 here. I was in and out in under an hour. It was as convenient as running to the grocery!"
Areas:
Waistline & Upper Abs
Technology:
Instant Results,
Shrink & Destroy,
CoolSculpting,
& CoolTone
Get Rid of Stubborn Fat for Good
CoolSculpting isn't a replacement for diet and exercise and isn't recommended for people who are obese or those with certain medical conditions. We'll evaluate your body sculpting needs to determine if CoolSculpting is ideal for you.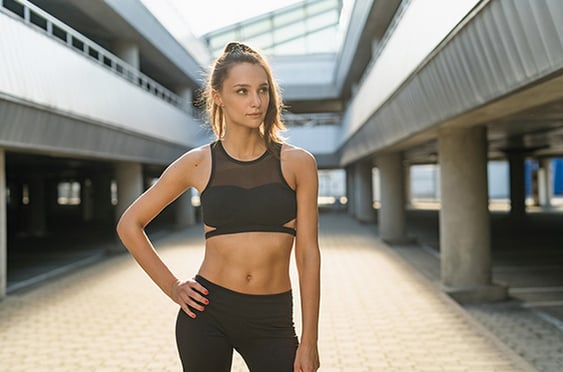 What to Expect from Body Sculpting
Body sculpting procedures differ from liposuction or plastic surgery because they are non-invasive. They require no anesthesia and they have minimal side effects. The treatments are administered by a licensed technician who understands the proper application of CoolSculpting and other technology. Treatments are targeted to eliminate fat, tighten skin, and tone muscles in problem areas of the body in a way that traditional dieting and exercise can't.
You can fit body sculpting treatments into your usual schedule. During your treatment, you can relax and watch television or check your email. Because body sculpting is not invasive, there is no downtime to recover from treatments. With no medication to take and minimal side effects, you can leave your treatment and return immediately to your daily routine. You should begin to see results within four to six weeks of your treatments as your body eliminates fat cells naturally.