What is Laser Lipo?
Laser lipolysis, also known as laser liposuction or laser lipo, is an innovative body contouring procedure that utilizes the power of laser energy to eliminate excess fat from various areas of the body. This cutting-edge technique has gained popularity as a non-invasive alternative to traditional liposuction, offering patients a safe and effective way to achieve their desired body shape.
During the procedure, a laser applicator is used to target and liquefy stubborn fat cells in specific areas such as the abdomen, back and neck, calves, hips and butt, obliques, thighs, and upper arms. The laser energy gently heats the fat cells, causing them to break down and be naturally eliminated by the body's lymphatic system. This process not only reduces the volume of fat in the treated areas but also stimulates collagen production, resulting in some improved skin elasticity and firmness.
See How Bodeny Stacks Laser Lipo With Other Technologies & See Our Client's Results!
There Are Two Types of Laser lipolysis
There are two main types of laser lipolysis: minimally invasive and noninvasive. In minimally invasive laser lipolysis, a small incision is made in the skin to insert the laser applicator directly into the targeted area. This allows for precise and controlled fat removal. On the other hand, noninvasive laser lipolysis does not involve any incisions. Instead, the laser applicator is applied externally, directly on the skin's surface. This method is not only painless but also requires no downtime, making it an attractive option for those with a busy lifestyle.
See noticeable Improvement
While the results of laser lipolysis can vary from person to person, most individuals start seeing noticeable improvements within three months of their treatment. To achieve optimal results, it may be necessary to undergo one to two sessions per body part. However, it's important to note that laser lipolysis is not a weight loss procedure but rather a targeted fat reduction method. It is most suitable for individuals who are already at or near their ideal weight and have specific areas of concern that are resistant to diet and exercise.
Ideal candidates for laser lipolysis are those who are in good overall health, do not smoke or are willing to quit smoking prior to treatment, and have realistic expectations about the outcome. However, certain individuals may not be suitable candidates for this procedure. Those with excess weight (obesity), loose skin, or certain medical conditions such as diabetes, cardiovascular diseases, or liver disease may need to explore other options. Additionally, laser lipolysis is not recommended for pregnant women or those trying to conceive.
One of the significant advantages of laser lipolysis is its long-lasting results. The targeted reduction of fat cells can lead to long-term fat reduction in the treated areas. However, it's important to maintain a healthy lifestyle after the procedure to prevent weight gain and preserve the slimming and tightening effects. This includes eating a balanced diet, engaging in regular exercise, and staying hydrated. By adopting these habits, patients can enjoy the full benefits of laser lipolysis for years to come.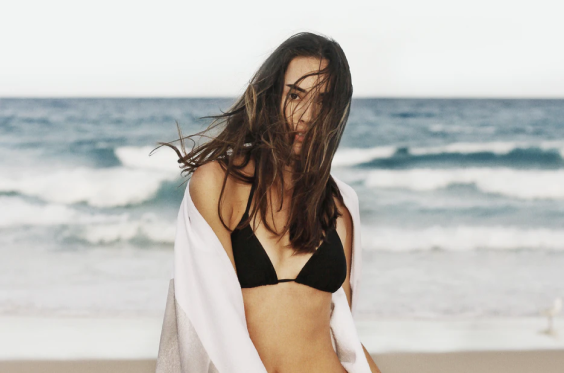 Amet sed.
Laser Lipo - Safe & No Down Time!
In terms of safety, laser lipolysis is generally considered a low-risk procedure with a quick recovery time. Some patients may experience mild swelling, bruising, or discomfort in the treated area, but these side effects typically subside within a few days. To ensure a smooth recovery, it is essential to follow the post-treatment instructions provided by the specialist. This may include wearing compression garments, avoiding strenuous exercise for a short period of time, and keeping the treated area clean and protected.
CoolSonic Program
We Stack Laser Lipo With Other FDA Cleared Technologies Ensuring A Body That You Will Love!
Bodenvy is proud to present the revolutionary CoolSonic program, an all-in-one solution that combines the power of CoolSculpting, Laser Lipo, Muscle Toning, and lymphatic drainage to deliver unparalleled results. With this exclusive program, we guarantee a permanent elimination of stubborn fat, while simultaneously strengthening and toning your muscles. But that's not all – our innovative Bodcussor lymphatic massage provides the perfect finishing touch, ensuring optimal lymphatic drainage for a truly transformative experience. Say goodbye to unwanted fat and hello to a sculpted, toned body with Bodenvy's CoolSonic program. Discover the ultimate solution and achieve the body of your dreams today.

Laser Lipo Technology Works!
In conclusion, laser lipolysis is an effective and innovative body contouring option that harnesses the power of laser technology to eliminate stubborn fat and enhance the natural contours of the body. With its various benefits and minimal risks, laser lipolysis has become a popular choice for individuals looking to achieve a slimmer and more sculpted physique. If you're considering this procedure, consulting with a specialist will help determine if laser lipolysis is the right choice for you. The expert guidance and personalized approach of a qualified professional will ensure that you achieve the best possible results and regain your confidence in your body.
With the advancement of laser technology, laser lipolysis continues to evolve and improve, providing even more precise and effective fat reduction. New techniques and equipment are constantly being developed to enhance the results and minimize downtime. Whether you're looking to target stubborn belly fat, love handles, or excess thigh fat, laser lipolysis can be customized to meet your specific needs and goals.
In addition to its fat-reducing benefits, laser lipolysis also offers significant skin tightening effects. The laser energy stimulates collagen production, which helps improve skin elasticity and firmness. This can be particularly beneficial for individuals who have lost a significant amount of weight or have loose skin due to aging or pregnancy. Laser lipolysis not only removes unwanted fat but also improves the overall appearance of the treated area, giving you a smoother and more toned look.