A Body Sculpting Only Med Spa
CoolSculpting, Body Sculpting & Weight Loss Tulsa
We Are #1 In The Nation!
A Body Sculpting Only Med Spa
CoolSculpting Tulsa, OK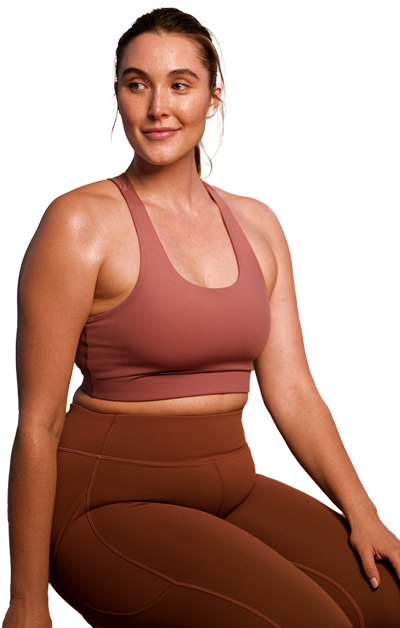 All We Do is Body Sculpting!
CoolSculpting Tulsa, OK
CoolSculpting Elite results begin to show after a couple of weeks as your body eliminates the dead fat cells. As the weeks pass, the targeted area becomes smaller and smaller as the dead fat cells are flushed from the body.
The final results can be seen after 90 days. The fat cells are permanently removed from your body and cannot grow back. Eliminating stubborn fat from your body has never been easier thanks to Allergan's advanced technology. These are the amazing results you can achieve with BodEnvy CoolSculpting Tulsa. We are #1 for results!
Our weight loss programs include these fat reduction treatment, muscle toning machines, meal delivery, custom diet plan, app to track your journey and most importantly coaching sessions to guarantee long-term weight loss success!
Welcome to Bodenvy CoolSculpting & Weight Loss Tulsa
The Premiere Body Sculpting MedSpa with proven results!
Introducing BodEnvy Tulsa, the newest location of the #1 CoolSculpting provider in the country. Depending on your goals and BMI, we offer a weight loss program that changes your eating behaviors that teaches you how keep off the weight. We invite you to visit what can only be described as the most successful body sculpting & weight loss franchise nationwide. Based in Orlando, Florida, BodEnvy's unique proprietary method has helped hundreds of thrilled clients to rid body fat, tone muscles, achieve the body sculpting and weight loss results they've always wished for.
Using a non-invasive stacked treatment method, BodEnvy's fat destruction regimen gives outstanding results that surprise even the most doubting clients. Using advanced technologies and FDA-cleared devices, such as the CoolSculpting Elite and the Cooltone, Bodenvy promises top-notch body sculpting Tulsa residents can trust. We don't just meet your expectations, we exceed them!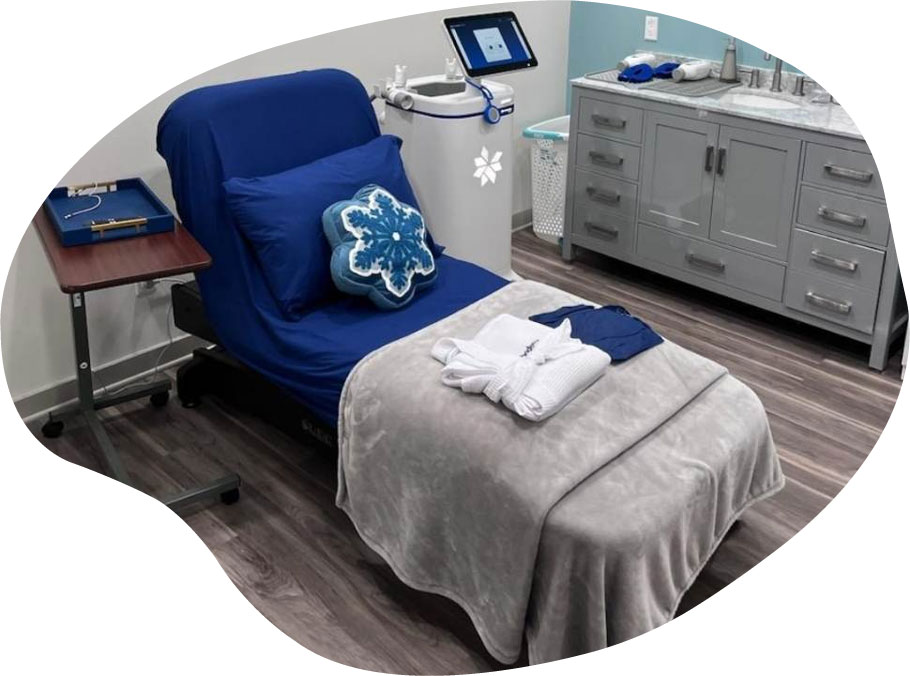 Bodenvy CoolSculpting is the proud #1 CoolSculpting provider in the nation for 2020 and 2021, and going strong! We implement the exact same business structure, operations, and extensive training at all our locations. We know what works and we bring it to you!
Of course, there is more to Bodenvy than being the #1 CoolSculpting provider in the nation. We implement our very own formula to success in the battle against stubborn fat: Bodenvy's CoolSonic program. CoolSonic implements all you need to achieve your ideal body figure in a 22-week program that gives you the most effective, layered body sculpting experience available.
For the same price as many other spas charge for CoolSculpting alone, our stacked non-surgical program includes: CoolSculpting + Fat Destruction Laser + CoolTone + BodCussor + Balanced Fuel!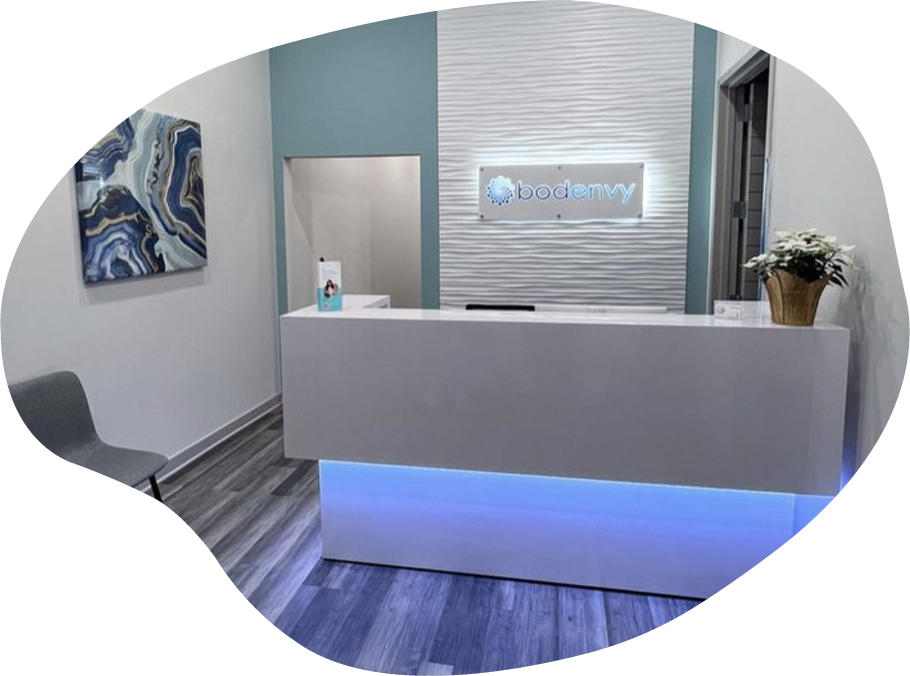 About Us
We're The Best.
We Are #1 In The Nation for Results!
Why? - 70% of Results Are Influenced By The Provider!
At Bodenvy CoolSculpting Dr. Phillips - Orlando, we stack CoolSculpting Elite, Vanquish ME, Bodcussor massage and CoolTone to offer our clients in Dr. Phillips an effective body-sculpting program they can't get anywhere else.

Hi! My name is Rachel Kutz. I'm the proud owner, General Manager, and body sculpting specialist at Bodenvy CoolSculpting Tulsa. I would like to welcome you to Bodenvy's newest body sculpting spa in Tulsa, Oklahoma!
I'm a licensed aesthetician and an Allergan CoolSculpting University graduate that is extremely passionate about work. I'm committed to providing the highest level of client experience and care. Not only do I look forward to meeting your CoolSculpting body transformation expectations, but also exceed them.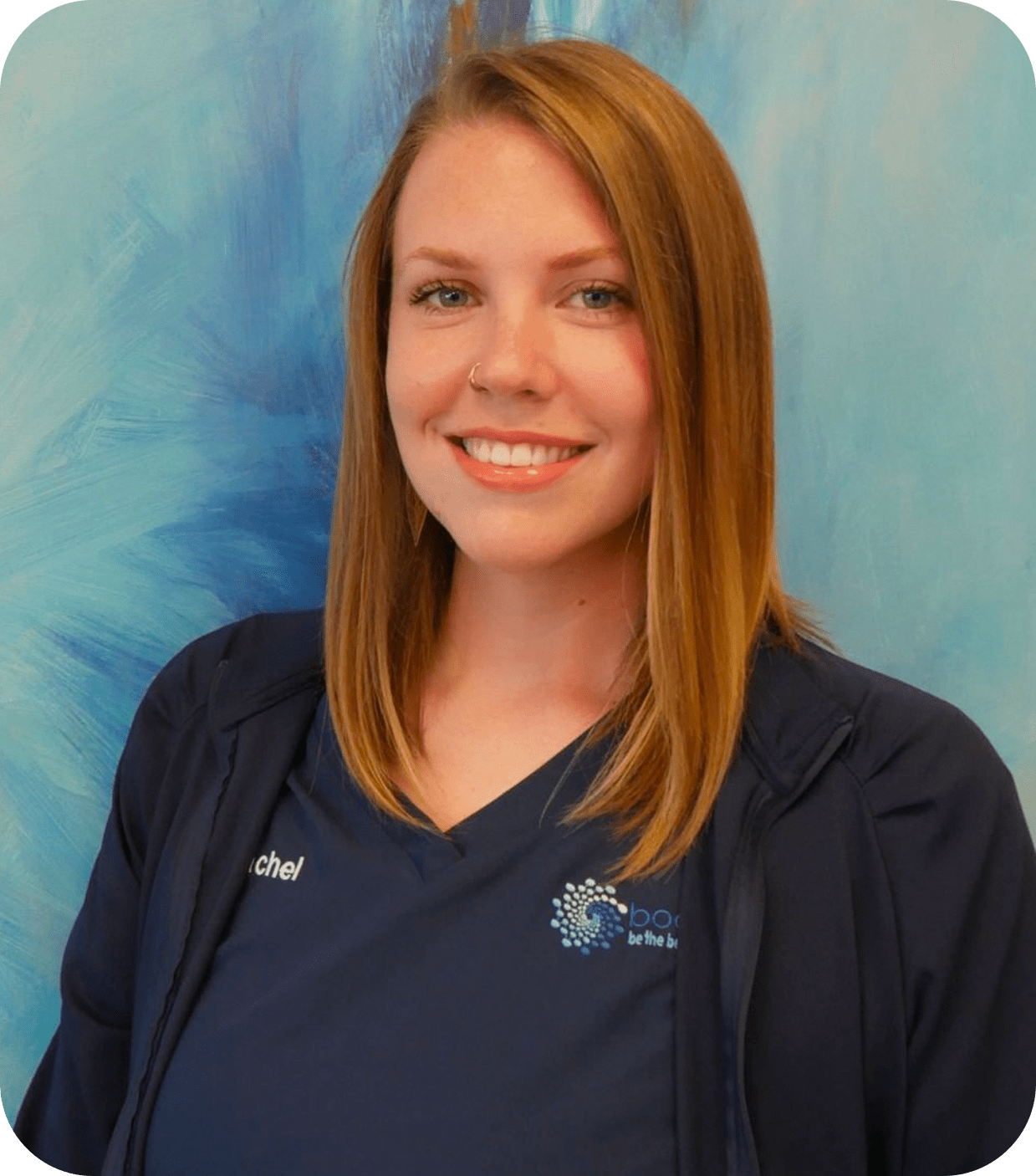 We have heard our clients' feedback and are now expanding to more states to help even more people achieve their body goals. With over 400+ 5-star Google reviews, we know how to get results and you're going to love them!
Bodenvy CoolSculpting Tulsa brings incredibly effective non-surgical fat reduction treatments to you. I truly look forward to meeting you. Come in and see why we're the best and how we provide the best way to safely rid your body of unwanted fat, effortlessly.
Who we Are
Bodenvy CoolSculpting is the nation's #1 provider of CoolSculpting per Allergan, the manufacturer of CoolSculpting. Our dedication, experience, and excellent customer experience have made us the top source in America for professional CoolSculpting services.
Our body sculpting technicians in Tulsa attend rigorous training sessions to earn certification on all CoolSculpting devices. They are licensed, attentive, and completely committed to helping you reach your body goals.
Our expertise with CoolSculpting treatments was developed over years through real treatment relationships with our clients. We listen to your needs, understand your body goals, and create an individualized program to help you get there.
We know what works and what doesn't. We encourage you to watch our client testimonials, they'll tell you about real results. We can do the same for you!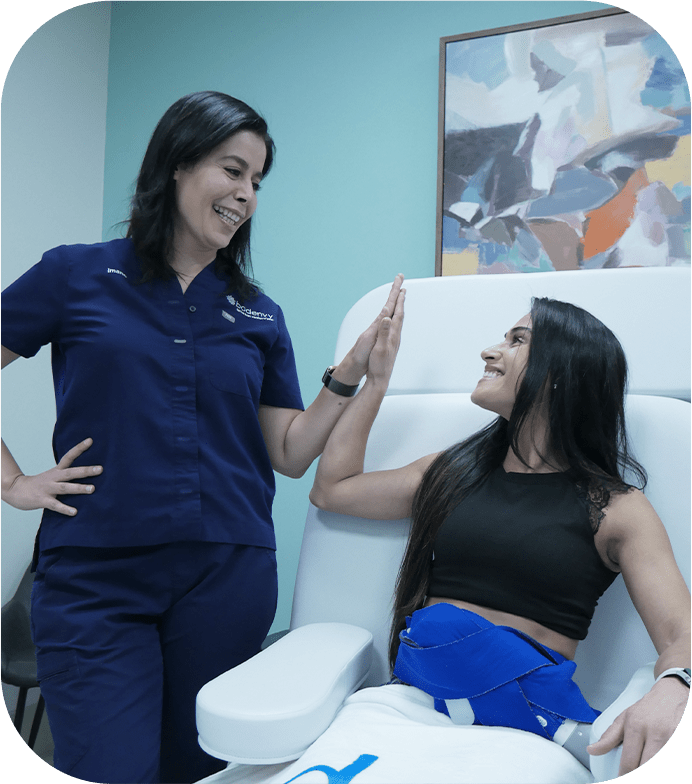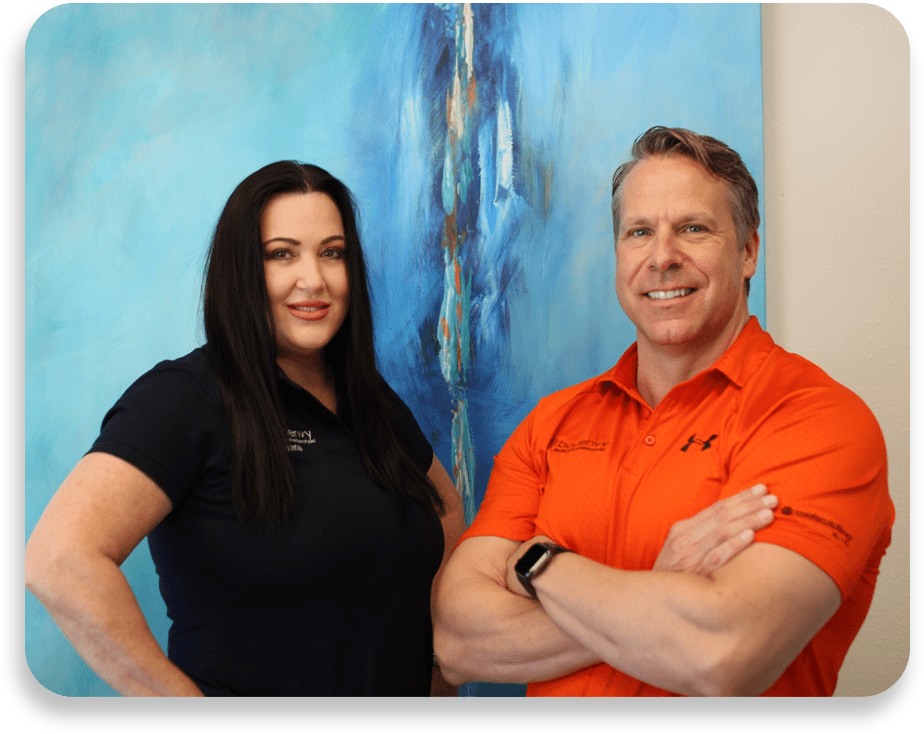 Why We're Here
BodEnvy's high rate of success in helping clients achieve their body sculpting goals has inspired us to broaden availability across the nation. By making our highly effective, completely non-surgical CoolSculpting methods accessible in a range of cities, we can help thousands of clients finally get that trim body they've been dreaming of without back-breaking workouts or painful surgeries that require pain medications and downtime.
We believe everyone deserves the most effective methods when they're investing in themselves. We don't want to see clients wasting money on fad diets or strange food programs that only lead to disappointment once the weight returns. We want to see everyone succeed in their fat loss journeys!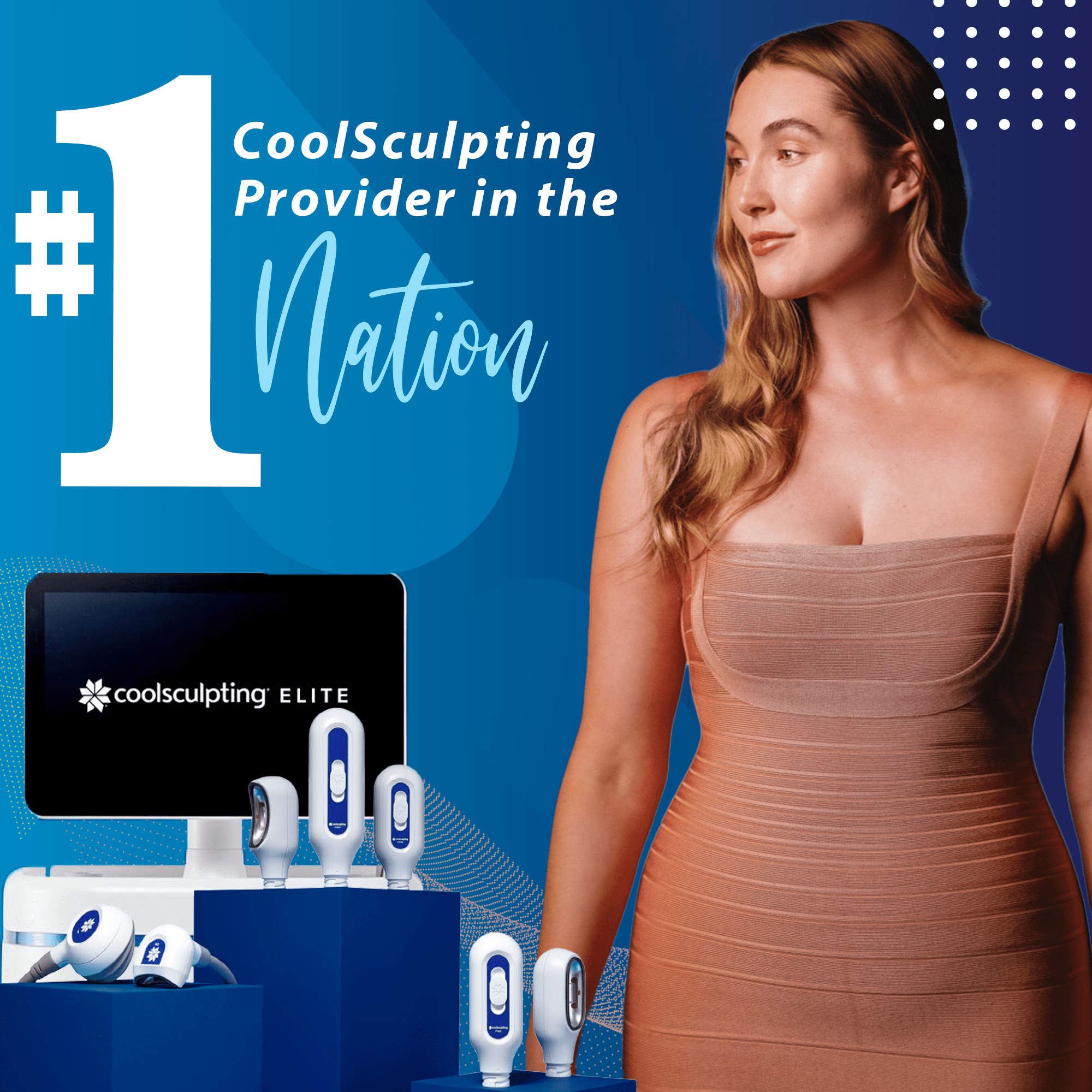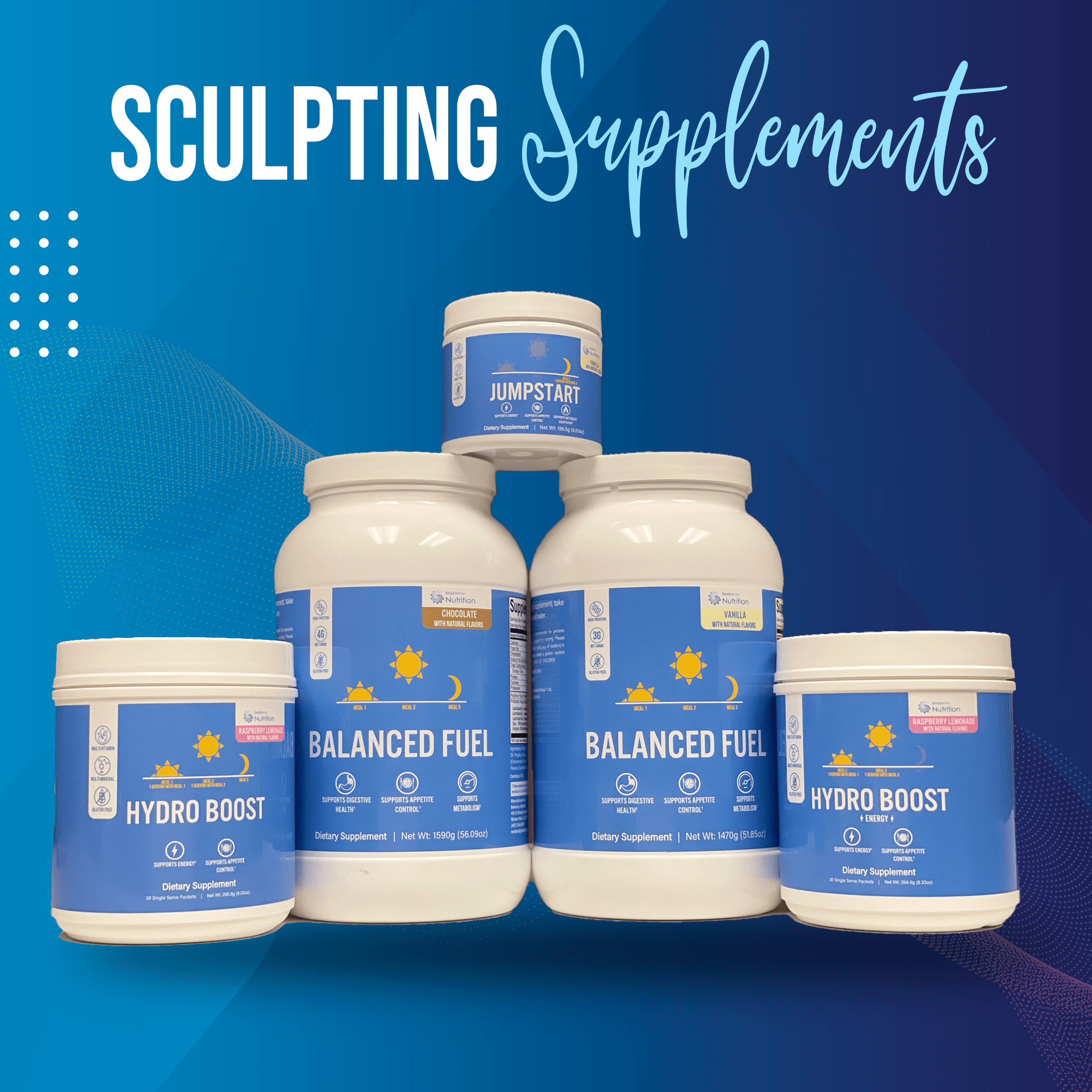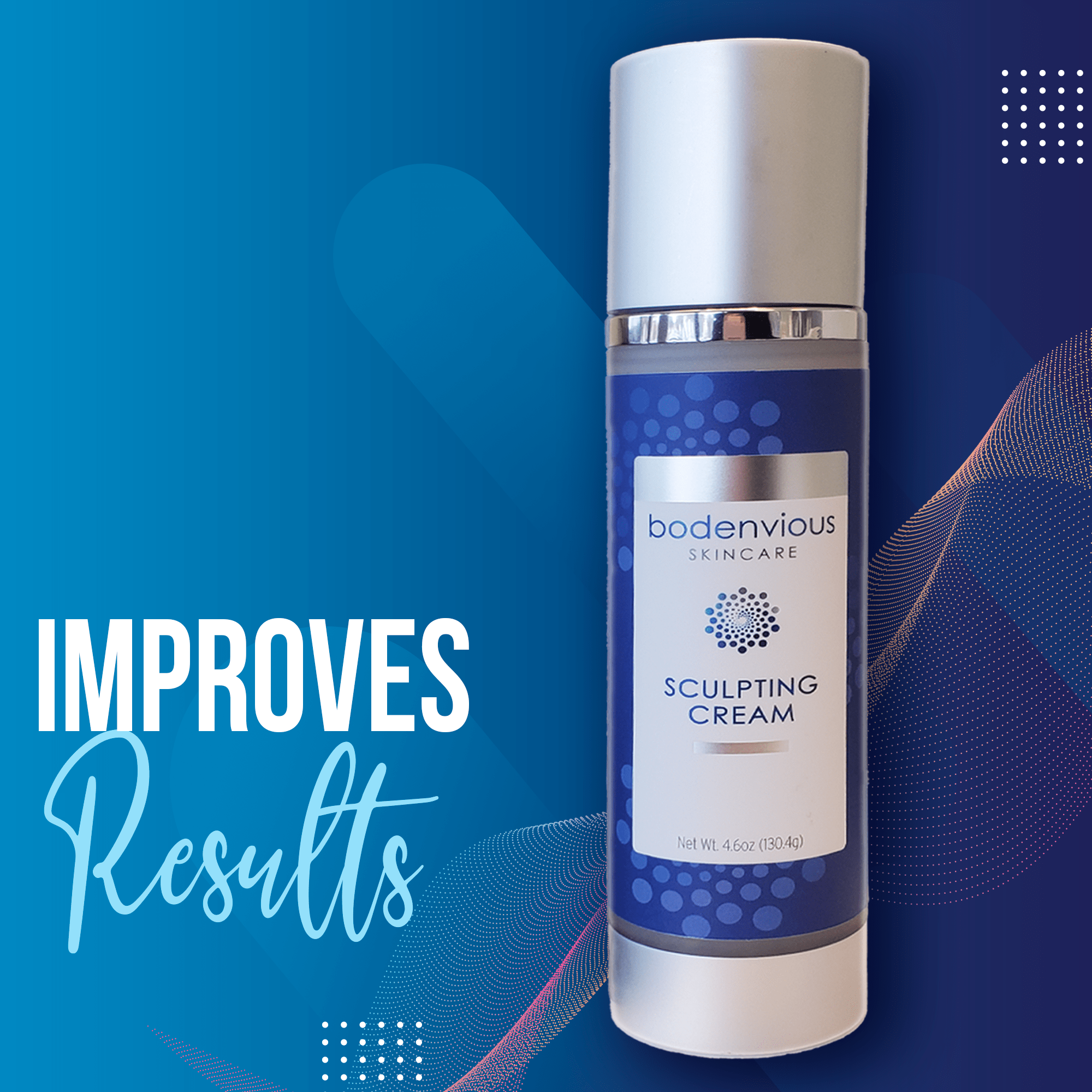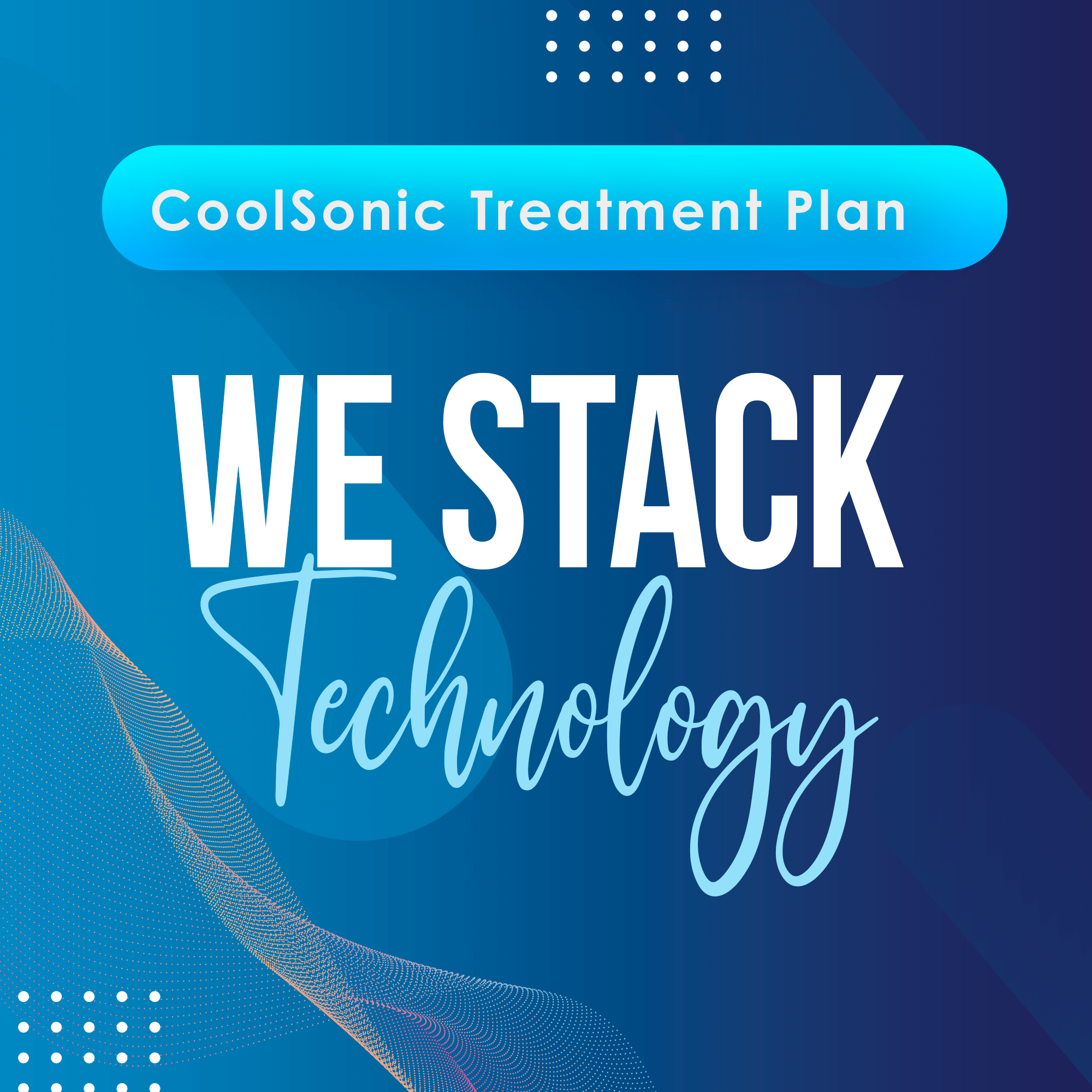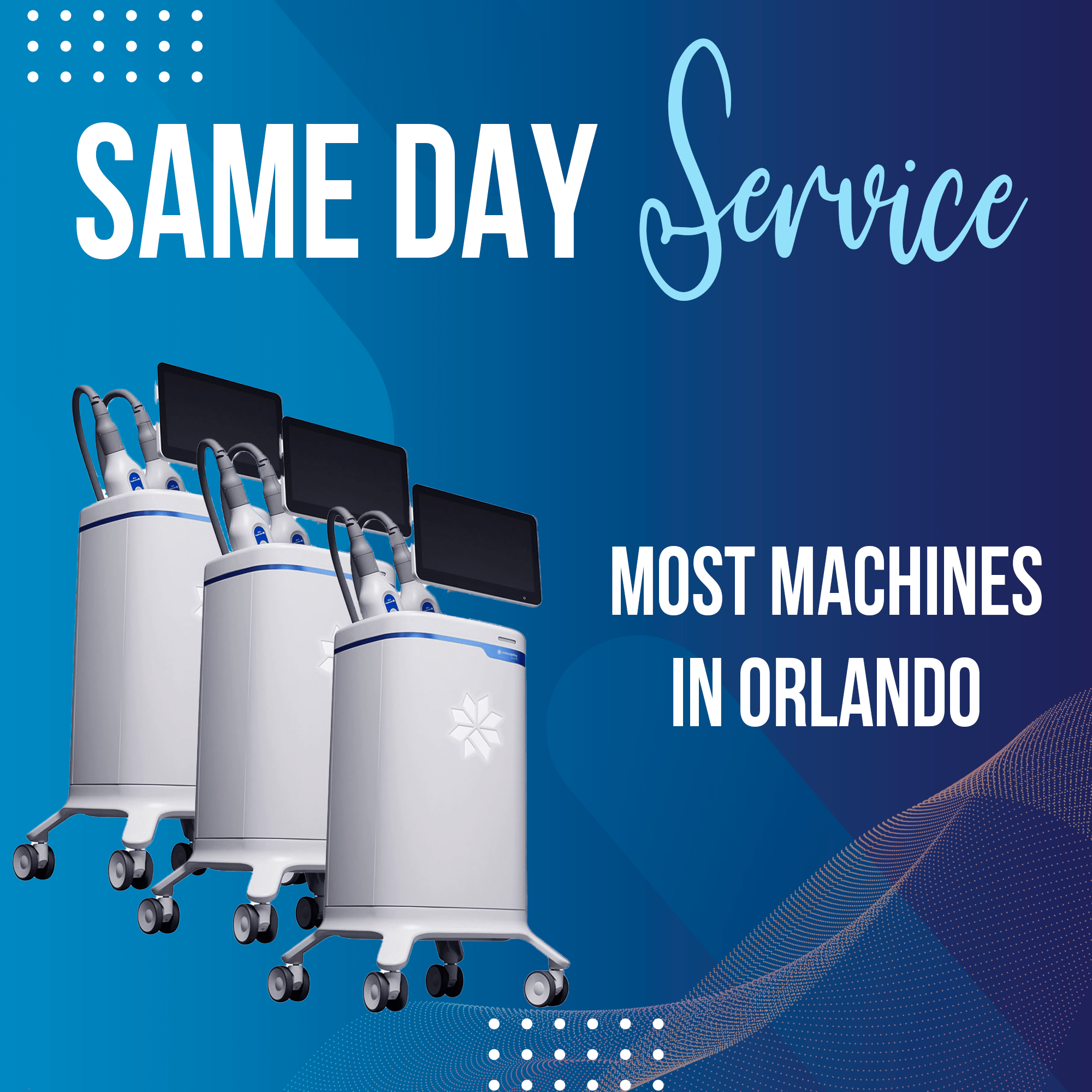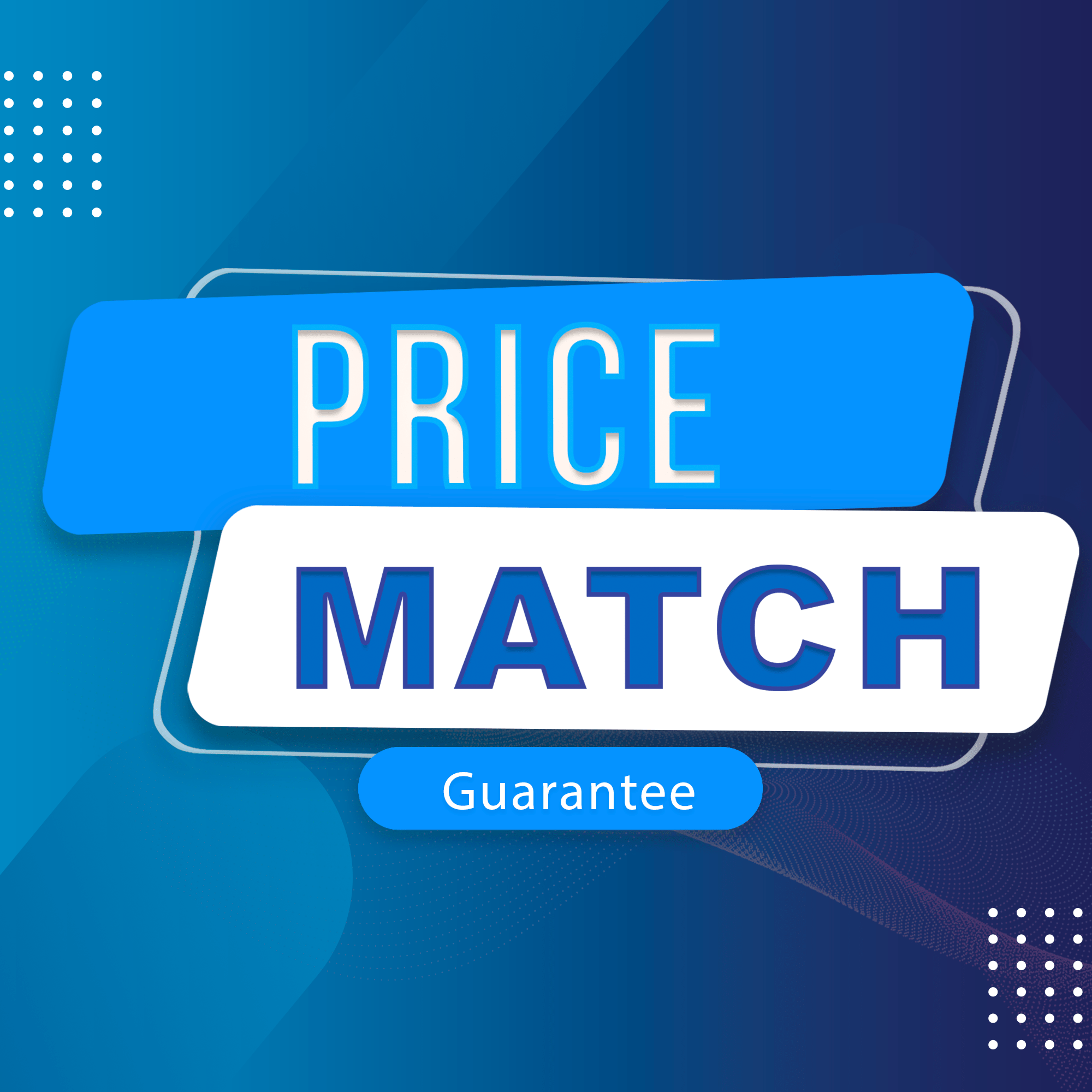 One of the most requested fat-reduction methods in the United States, Allergan's Coolsculpting Elite device seemingly works magic. Using a technique called Cryolipolysis, or extreme cooling, fat is targeted and the treated fat cells are eliminated from the body permanently. Yes, PERMANENTLY!
If you could wave a magic wand over the areas of your body with stubborn fat, and slowly watch them disappear forever over the following weeks, wouldn't you do it? Of course, you would! That's how CoolSculpting works.
The CoolSculpting Elite device freezes the targeted fat cells with super-cooled air until they die. Then over the following few weeks, your body eliminates these dead fat cells via its natural metabolic processes.
There is no surgery, no time off work, no painful recovery period, no knives, or any kind of incisions.
It is a passive procedure that is painless and effortless on your part. The CoolSculpting Elite device does all the work eliminating stubborn fat from treated areas of the body that don't respond to exercise.
CoolSculpting Elite targets subcutaneous fat cells in problem areas like the lower buttocks, chin/neck, flanks, thighs, abdomen, upper arms, and upper back. Even if you have a daily regimen of diet and exercise, there are likely a couple of these areas on your body with pockets of fat that just won't respond to any amount of effort. That's where CoolSculpting Elite can be your champion.
Body Sculpting Tulsa Residents Trust
Tulsa, OK residents trust Bodenvy CoolSculpting which brings the same cutting-edge, fat-killing technology that has proven successful for millions of clients around the world! It is painless, effective, and FDA-cleared. Our mission is to become a positive contributor to Tulsa by helping clients finally reach their fat loss goals, become healthier, and gain the body confidence they've always dreamed of without having to go under the knife or spend hundreds on pain medications.
Our mission is to become a positive contributor to Tulsa by helping clients finally reach their fat loss goals, become healthier, and gain the body confidence they've always dreamed of without having to go under the knife or spend hundreds on pain medications.
Schedule your FREE initial consultation today and find out how BodEnvy Tulsa can help you achieve your body sculpting goals without painful surgery or weird diets that end up putting more pounds on than they take off.
---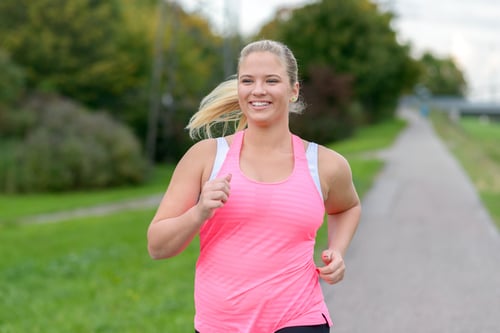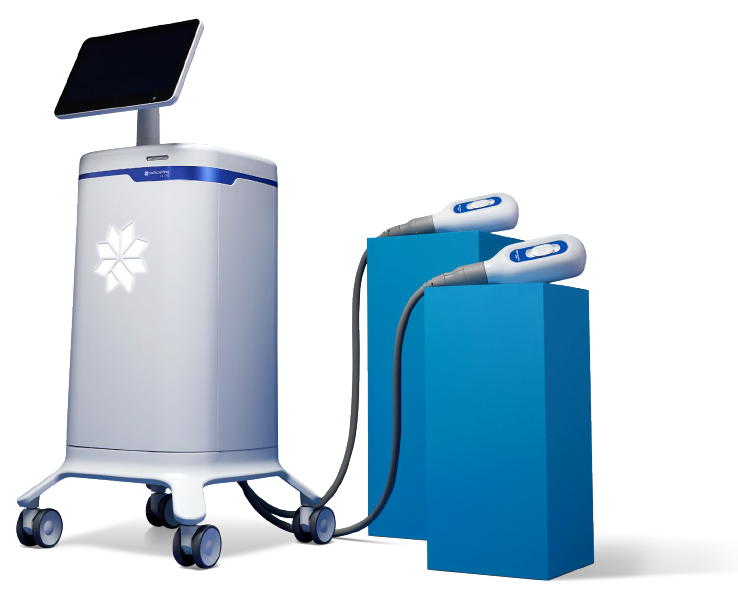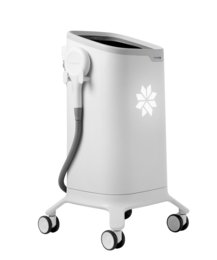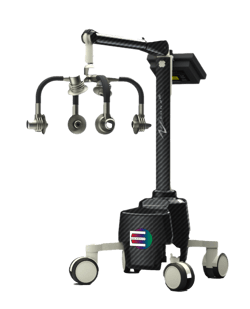 How Do Bodenvy's CoolSculpting Elite Sessions Work?
We invite you in for a preliminary consultation with our body transformation specialists, FREE OF CHARGE. Once you come in for your consultation, we go in-depth and explain our work ethic, various treatments, and answer all your questions to assure you have a clear understanding of everything we do and how we do it. After we clarify everything, you will step on our SECA body scanner, which will provide you with a complete body scan that highlights your entire body composition in detail. From there, we create a treatment plan specifically to meet your individual body needs and goals.
When you arrive for your first CoolSculpting Elite session you will be shown into our treatment room. You will be asked to put on a comfortable robe and lie down on the reclinable treatment bed where you can relax, watch Netflix, enjoy a snack, talk on the phone, or text friends.
Using the CoolSculpting Elite device's oval-shaped applicator, the designated technician will cover the targeted area of fat. Consequently, super-cooled air will cover the area, which will become numb in a matter of seconds, while freezing the fat cells where they live, and killing them. The session lasts about 30 minutes per applicator.
When your session is over, the technician will perform a short, warming massage on the targeted area to wake up the nerves and stimulate lymphatic drainage. You are then free to get dressed, return to work, and go about your day. It's that easy!
Is CoolSculpting Elite for Men or Women?
No matter your sex, CoolSculpting targets the resistant fat pockets that exercise and diet cannot eliminate, no matter how hard you work out. If you have no serious underlying health issues, CoolSculpting can be your fat-destroying hero!
Stubborn fat cells most often linger on the buttocks, upper thighs, flanks, upper arms, upper back, abs, and under the chin. CoolSculpting Elite was specifically designed to target these problem areas effectively, removing fat cells where they hide. Once targeted with the CoolSculpting Elite device,
these fat cells die and are flushed from the body over the following weeks via your body's natural metabolic processes.
Is CoolSculpting Elite Safe?
Both the CoolTone and CoolSculpting Elite devices have undergone rigorous testing by the FDA and are cleared as a safe way to target and destroy fat cells in the body, as well as tone muscles. This is an important statement, as the FDA can take years to do a thorough review of new devices for approval, with many never receiving their vital nod.
Bodenvy Tulsa takes your health and wellbeing seriously and will only offer CoolSculpting Elite sessions after an introductory interview and health review of each new client.
Since its release onto the body sculpting market, CoolSculpting and CoolSculpting Elite have been used on millions of clients all over the world. It remains a safe, effective way to rid the body of unwanted fat without surgery, downtime, or pain.
Does CoolSculpting Elite Require Any Downtime?
Unlike plastic surgery or liposuction, CoolSculpting is a non-invasive technique that is safe and pain-free. There are no knives, surgeons, incisions, post-operative recovery, or strong pain medications necessary.
You simply lie back on the comfortable treatment table, while the technician applies a special gel to the target area, then places the CoolSculpting Elite device on the skin, and you are all set to start the CoolSculpting experience! You will feel an extreme cooling of the area, which then will turn numb. You can relax in our med-spa experience while the CoolSculpting Elite takes care of your stubborn fat cells for the next 30 minutes.
Once the session is completed, the technician performs a warming massage to stimulate blood circulation in the numbed area and encourage faster elimination of the dead cells from your body.
You are now free to go back to work, go shopping, or meet with friends. Whatever you had planned for the day can now be resumed. No one will know you just had a fat-destroying session during your lunch break!
Is There an Age Limit to CoolSculpting?
While many people stay physically fit as they age, your body's natural stamina still takes a dip as the years go by. Even if you work out regularly, your physical strength and stamina are not the same as they were when you were younger. Certain procedures can take more of a toll on you physically than they once did. That's just a fact.
However, as CoolSculpting is an FDA-cleared treatment for any adult, no matter their age, you can safely enjoy CoolSculpting sessions along with their fat-destroying benefits. In fact, eliminating excess fat from the body
will invigorate you with newfound body confidence that also has other health benefits. When we feel good about ourselves we tend to do things that benefit our bodies like eating better and exercising more.
Is CoolSculpting Covered
by My Insurance?
No matter how much we would like them to, insurance companies aren't in the business of helping us look great or feel better about our bodies. Unless your request directly affects your health, they generally won't cover it, as it is considered a cosmetic treatment. CoolSculpting is an elective in their eyes, just as eyelid lifts and liposuction.
Body sculpting sessions can be a major expense depending on your personal goals. We believe the benefits of body confidence and boost to your overall health make the expense more than worth it. That's why BodEnvy has various financial options available for you. Make an appointment for an individual assessment and consultation today to learn more about our payment plans, financing, and promos!
How Many CoolSculpting Elite Sessions Will I Need?
Just as everyone's body is different, the number of CoolSculpting sessions your body will require is different from anyone else's. That's why we do an individual body assessment, which includes a complete body composition scan, and learn what your body goals are before we create a treatment plan specifically for your success.
If you are only looking to have unwanted fat removed from under your chin, it will require fewer sessions than if you are targeting your buttocks, thighs, and abs. This will also depend upon the amount of stubborn fat in the target area.
The recommended minimum number of sessions can be 2 to 3, but this also depends upon your personal body shaping goals.
Some important facts about CoolSculpting:
Smaller target area, less sessions needed.
CoolSculpting is not disruptive, in contrast to surgery. CoolSculpting offers convenience and efficiency as a non-invasive procedure.
Fast and relentless results! Within 90 days after treatment, you will see your dream body. The results will continue to improve until the 6-month mark when you will finally see the full result of your sessions.
If you slip back into bad habits, touch-up treatments are available to get back on track.
Is CoolSculpting Elite Time-Consuming?
Most people are pleasantly surprised to learn that a CoolSculpting Elite session takes about 30 minutes to complete per applicator.
This convenient "lunch-hour fat removal" is the easiest way to rid the body of fat cells minus surgery, downtime, or expensive pain medications. You simply lie back on the treatment bed while the CoolSculpting technician begins the session. You can text your friends or watch a movie on your phone during your body sculpting Tulsa session.
Once the session and percussion massage are completed, you will be free to get dressed and go on with your day. It's simply the most relaxing way to rid your body of unwanted fat!
Can CoolSculpting Elite Remove Fat from Any Area of My Body?
As the CoolSculpting Elite device is the more technologically advanced device from Allergan, the FDA has cleared more areas of the body for treatment in the United States.
These areas include:
Under the chin or neck
Thighs
Abs
Love handles
Arms
Upper back or bra fat
Buttocks
Upper chest
By far the most requested target areas include love handles, thighs, abs, and under the chin. Everyone stores fat differently on their body, but these areas seem to be bothersome for the vast majority of clients. Thankfully, CoolSculpting can rid these areas of stubborn fat that won't go away with diet and exercise.
The most successful treatments are for clients who are already working out and eating well but still have pockets of fat in problem areas.
Weight Loss Tulsa FAQs
What role does metabolism play in achieving weight loss in Tulsa, Oklahoma?

Our metabolism is like a bustling factory within our bodies, constantly working to convert food and fuel into the energy needed for movement and functioning. It plays a crucial role in our weight loss journey, and a turbocharged metabolism is the ultimate secret weapon in achieving our goals. With an energized metabolism, our bodies become fat-burning machines, torching calories and shedding unwanted pounds.

The good news is, there are countless ways to supercharge our metabolism and take our weight loss efforts to new heights. One powerful strategy is to enjoy more frequent meals throughout the day. By fueling our bodies with smaller, balanced meals every few hours, we keep our metabolism constantly active and engaged. This continuous supply of food keeps our energy levels stable and prevents our metabolism from slowing down.

Another effective method is to shake up our usual eating routine. Our bodies are incredibly adaptable, and sticking to the same eating pattern day after day can cause our metabolism to plateau. By introducing variety and mixing things up, such as trying new recipes or experimenting with different meal times, we keep our metabolism on its toes and prevent it from getting too comfortable.

Indulging in a hearty breakfast is also a key component of supercharging our metabolism. Breakfast kick-starts our metabolism for the day, providing the energy and nutrients needed to fuel our activities. It sets the tone for the rest of the day, ensuring that our metabolism stays active and efficient. Opting for a balanced breakfast that includes protein, healthy fats, and fiber keeps us feeling satisfied and energized throughout the morning.

Each choice we make in optimizing our metabolism contributes to the success of our weight loss goals. From incorporating metabolism-boosting foods like spicy peppers and green tea to integrating regular exercise into our routine, every action adds up to a more efficient metabolism and a greater calorie burn. Embrace the power of a turbocharged metabolism and unlock the potential for a healthier, slimmer you.
Can diet foods really help you achieve effective weight loss in Tulsa?

Are diet foods really the key to effective weight loss in Tulsa, OK? Many people believe that opting for the "diet" version of a product automatically guarantees a healthier choice and promotes weight loss. However, it is crucial to understand that not all low-fat or sugar products live up to their claims. While certain foods like low-fat yogurts and cheeses can still provide essential nutrients and satisfy your hunger, it is important to recognize that diet foods often contain high levels of undesirable ingredients that can actually increase your salt or sugar intake, contradicting the promises on the label.

A prime example of this is diet sodas. Despite having reduced fat content, they are often packed with artificial sweeteners, flavors, and colors that trick your body into expecting sugar. When your body doesn't receive the sugar it anticipates, it craves it from other sources, leading to additional food consumption. While certain diet products can indeed play a significant role in your weight loss journey, it is vital to remember that natural products are always a superior choice, and the label may not always provide the complete truth.

Therefore, it is crucial to be discerning when selecting diet products and not solely rely on the "diet" label. Opting for natural, whole foods as much as possible is always a better choice for your overall health and well-being. By prioritizing real, unprocessed ingredients, you can ensure that you are nourishing your body with the nutrients it truly needs, rather than relying on artificial substitutes. Remember, your body deserves the best, and making informed choices is the key to achieving your health and weight loss goals.
How many meals should you eat each day to achieve your weight loss goals in Tulsa?

After carefully selecting nourishing foods, the next critical step is to determine the ideal frequency of consumption to boost your metabolism and achieve your weight loss goals. For optimal effectiveness and sustainable results, it is highly recommended to aim for approximately five smaller, well-balanced meals throughout the day.

By adopting this approach, you not only nourish your body with vital nutrients but also stimulate your metabolism to efficiently burn calories. This consistent eating pattern helps control hunger and cravings, preventing you from giving in to unhealthy food choices or overeating. Additionally, it ensures a steady supply of energy, keeping you active and focused throughout the day.

On the contrary, consuming large amounts of food in one sitting can impede your weight loss efforts. This is because it slows down digestion and metabolism, leading to the storage of excess fat. Instead, adopting a grazing approach to eating can be a game-changer in your journey towards a healthier lifestyle. By consuming smaller, frequent meals, you keep your system in a constant state of calorie-burning, effectively boosting your metabolism.

It is crucial to note that tailoring your eating plan to fit your lifestyle and individual hunger patterns is key. Everyone's needs and goals are unique, so it is essential to listen to your body and make adjustments accordingly. Whether you prefer three main meals and two snacks or five equally portioned meals, finding a balance that works for you is crucial. This way, you can cater to your specific needs, maintain healthy eating habits, and ensure optimal calorie consumption for successful weight loss.

Remember, the journey to a healthier you is not about deprivation or extreme measures. It is about nourishing your body with nutrient-rich foods, adopting a mindful eating approach, and finding a sustainable eating pattern that seamlessly fits into your lifestyle.
Is it achievable to lose weight in Tulsa without engaging in exercise?

When it comes to shedding pounds, the key lies in the battle of calories - what we consume versus what we burn. While adjusting our diet alone may help us shed some weight, incorporating exercise into our weight loss journey plays a vital role in achieving optimal results. Not only does exercise burn a higher number of calories compared to our day-to-day activities, but it also brings along a multitude of other benefits that contribute to our overall well-being.

One of the major advantages of exercise in weight loss is its remarkable ability to tap into our fat reserves. When we engage in physical activity, our bodies utilize stored fat as a source of energy, leading to even greater weight loss. This process not only helps us shed those unwanted pounds but also promotes a leaner and more toned physique.

Moreover, exercise goes beyond just shedding weight. It plays a pivotal role in enhancing our strength, flexibility, and overall fitness levels. Regular exercise can help us build muscle mass, which in turn boosts our metabolism and contributes to a healthier weight. It also improves cardiovascular health, reduces the risks of chronic diseases, and bolsters our immune system, ultimately leading to a higher quality of life.

Aside from these physical benefits, exercise has a profound impact on our mental well-being. Engaging in physical activity releases endorphins, commonly known as "feel-good" hormones, which have the power to alleviate stress, anxiety, and depression. Regular exercise has been proven to enhance mood, boost self-confidence, and improve overall mental health.

While exercise alone can certainly lead to weight loss, the best results are achieved when combined with a balanced diet. However, if the idea of changing your diet seems overwhelming, focusing on exercise can still yield positive outcomes. Even incorporating moderate levels of physical activity into your daily routine can make a significant difference in your weight loss journey.

In conclusion, exercise is an essential component of any weight loss plan. It not only burns calories and taps into our fat reserves but also improves strength, flexibility, fitness levels, and overall well-being. By combining exercise with a balanced diet, you can achieve optimal results and embrace a healthier and more fulfilling lifestyle. So, lace up those sneakers, hit the gym, or embark on a brisk walk - your body will thank you!
Could carbohydrates impede my weight loss progress in Tulsa?

When it comes to losing weight, it's not just about avoiding certain foods; it's about finding the right balance in your diet. While many athletes and diets may choose to temporarily cut out carbohydrates, this can actually help your body burn fat and protein, leading to effective weight loss. However, it's important to understand that these types of diets are meant for short-term use and should not be sustained in the long run.

Our bodies are naturally optimized to function at their best when we have a well-rounded diet that includes carbohydrates, proteins, fats, fruits, and vegetables. While eliminating or drastically changing certain food sources may show initial success, doing so for a prolonged period can result in various health complications, such as heart and kidney damage. To achieve the best weight loss results and overall well-being, it's crucial to maintain a healthy balance of all nutrients, including fats and carbs.

By following a balanced diet, you not only provide your body with the necessary energy but also with vital vitamins, minerals, and antioxidants. Each nutrient has a unique role in supporting your body's functions, and cutting out any one of them can disrupt this delicate balance. Carbohydrates, for instance, are a primary source of energy for the body, especially during physical activity. They provide the fuel needed to power through workouts, aid in muscle recovery, and support overall performance.

Furthermore, carbohydrates come in various forms, including whole grains, fruits, and vegetables, which are rich in fiber and other beneficial nutrients. These complex carbohydrates release energy gradually, keeping you satisfied and preventing blood sugar spikes. By incorporating a balanced amount of carbohydrates into your diet, you can enjoy their benefits without hindering your weight loss journey.

It's important to note that the key to successful weight loss lies in moderation and portion control. Instead of completely eliminating entire food groups, it's more beneficial to focus on consuming high-quality, nutrient-dense foods in appropriate amounts. This approach not only supports weight loss but also promotes long-term health and sustainable lifestyle habits.

Remember, weight loss is a journey that requires patience, consistency, and a holistic approach. Embrace the power of a balanced diet that includes carbohydrates, proteins, fats, fruits, and vegetables to achieve your goals while nourishing your body for optimal health and well-being.
THE SIGNIFICANCE OF CALORIES IN ACHIEVING WEIGHT LOSS IN TULSA?

In the realm of diets and weight loss programs, calories have taken center stage, serving as the ultimate gauge for our eating habits and guiding us on what to consume or avoid in order to shed those stubborn pounds.

The core principle of achieving weight loss in Tulsa is actually quite simple: by burning more calories than we consume, our bodies tap into their fat reserves for energy, ultimately helping us reach our weight loss goals. However, it's important to understand that weight loss isn't solely determined by counting calories. While calories do play a significant role, they are not the sole factor in determining our success.

Unfortunately, our culture has demonized calories, painting them as the enemy. Yet, the truth remains that our bodies require fuel and nourishment to function at their best. The key to a successful diet lies not in fearing calories, but in learning how to consume them in a healthy and sensible manner.
Can genetics impact weight loss in Tulsa?

When you've spent a significant amount of time dedicated to dieting and exercising, it can be discouraging when the results don't come as quickly as expected. It's tempting to give up and blame your genetics for the lack of progress. While it's true that some people may have naturally slower metabolisms due to their genes, it's important to remember that genetics should not be an excuse to abandon your weight loss goals.

Losing weight is not solely determined by genetics alone. It's a combination of healthy eating, lifestyle choices, regular exercise, and more. These factors provide options for individuals who may be naturally inclined to hold on to unwanted pounds.

Weight loss is a journey that requires perseverance and determination. Don't let your genetics dictate your success. With the right approach and a comprehensive weight loss program like our Extreme Transformation Program at Bodenvy CoolSculpting Tulsa, Ok you can overcome any genetic obstacles and achieve the body figure you desire.
What is the best approach to achieve weight loss in Tulsa: counting calories or prioritizing fat intake?

The ongoing debate continues: should you focus on cutting calories or reducing fat intake to achieve weight loss? While excessive amounts of either can be detrimental to your health, dismissing fat altogether as the key to losing fat would be a mistake. In reality, fats, particularly the good fats found in foods like avocados, nuts, and eggs, are crucial for a well-balanced diet and can actually enhance your overall well-being.

When it comes to managing your weight, it's important to pay attention to both calories and fat intake. Counting calories can be a useful tool for some individuals as it provides a better understanding of their overall energy consumption. By tracking calories, you can ensure that you are in a calorie deficit, which is essential for weight loss.

However, it is equally important to consider the types of fats you are consuming. Incorporating healthy fats into your diet can offer a multitude of health benefits, including improved heart health, increased satiety, and enhanced nutrient absorption. Good fats, such as those found in avocados and nuts, can help you feel satisfied for longer periods, reducing the likelihood of overeating.

In addition to monitoring your calorie and fat intake, maintaining a healthy diet and engaging in regular exercise are crucial elements for achieving successful weight loss. A well-rounded approach that includes a balance of macronutrients, regular physical activity, and lifestyle choices is key to reaching your weight loss goals.

Ultimately, striking the right balance between calorie and fat intake is vital for a healthy lifestyle and a successful weight loss journey. By focusing on both factors, you can develop a sustainable approach that promotes overall health and helps you attain your desired body weight.
What is the best exercise routine in Tulsa for achieving weight loss goals?

All types of exercise, whether high or low intensity, cardio or weight training, offer their own unique advantages when it comes to achieving weight loss goals. There is no one-size-fits-all workout that is superior or inferior because everyone's body responds differently to various forms of exercise. It's crucial to explore and experiment with different workouts to discover what works best for your lifestyle, preferences, and objectives.

If short, high-intensity workouts leave you feeling exhausted or longer workouts don't fit into your busy schedule, there's no need to worry! You have the freedom to choose alternative forms of exercise that still provide weight loss benefits. The key is to find an exercise routine that you genuinely enjoy and can adhere to consistently.

Many misconceptions are often associated with certain exercises, such as the misconception that weight training makes women bulky or leads to weight gain. However, any form of exercise can contribute to weight loss, including weightlifting. In fact, weight training can be particularly effective for weight loss as it helps build lean muscle mass, which in turn boosts your metabolism and allows you to burn more calories even at rest. It can also enhance your overall body composition, giving you a toned and sculpted physique.

Cardiovascular exercises like running, swimming, or cycling are also excellent options for weight loss. They elevate your heart rate, burn calories, and enhance cardiovascular fitness. Additionally, cardio exercises provide mental health benefits by reducing stress and releasing endorphins, which can elevate your mood and increase your motivation to stay committed to your weight loss journey.

It's important to remember that exercise is just one component of a successful weight loss plan. It should be combined with a healthy and balanced diet, sufficient sleep, and other lifestyle factors. The key is to adopt a comprehensive approach that suits your individual needs and preferences.

So don't hesitate to mix things up and try different forms of exercise. Discover what brings you joy and what can easily fit into your schedule, and most importantly, listen to your body. Consistency is key, and finding the right exercise routine that you can sustain long-term will be the most effective way to achieve your weight loss goals and maintain a healthy lifestyle.
Body Transformation Wellness Center
COOLSCULPTING FEATURED IN