A Body Sculpting Only Med Spa
Bodenvy CoolSculpting & Weight Loss Tulsa
We Are #1 In The Nation!
A Body Sculpting Only Med Spa
CoolSculpting Tulsa, OK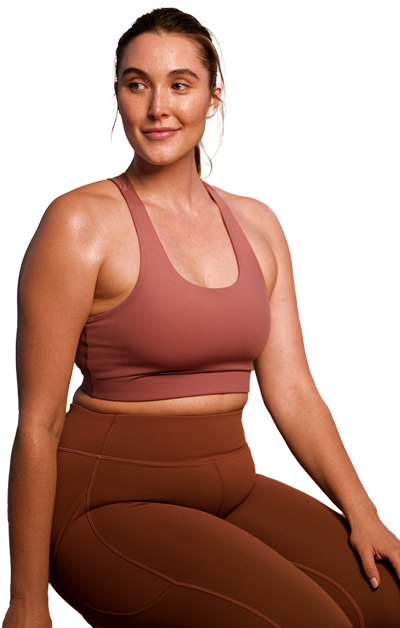 All We Do is Body Sculpting!
CoolSculpting Tulsa, OK
CoolSculpting Elite results begin to show after a couple of weeks as your body eliminates the dead fat cells. As the weeks pass, the targeted area becomes smaller and smaller as the dead fat cells are flushed from the body.
The final results can be seen after 90 days. The fat cells are permanently removed from your body and cannot grow back. Eliminating stubborn fat from your body has never been easier thanks to Allergan's advanced technology. These are the amazing results you can achieve with BodEnvy CoolSculpting Tulsa. We are #1 for results!
Our weight loss programs include these fat reduction treatment, muscle toning machines, meal delivery, custom diet plan, app to track your journey and most importantly coaching sessions to guarantee long-term weight loss success!
Welcome to Bodenvy CoolSculpting & Weight Loss Tulsa
The Premiere MedSpa with proven results!
Introducing BodEnvy Tulsa, the newest location of the #1 CoolSculpting provider in the country. Depending on your goals and BMI, we offer a weight loss program that changes your eating behaviors that teaches you how keep off the weight. We invite you to visit what can only be described as the most successful body sculpting & weight loss franchise nationwide. Based in Orlando, Florida, BodEnvy's unique proprietary method has helped hundreds of thrilled clients to rid body fat, tone muscles, achieve the body sculpting and weight loss results they've always wished for.
Using a non-invasive stacked treatment method, BodEnvy's fat destruction regimen gives outstanding results that surprise even the most doubting clients. Using advanced technologies and FDA-cleared devices, such as the CoolSculpting Elite and the Cooltone, Bodenvy promises top-notch body sculpting Tulsa residents can trust. We don't just meet your expectations, we exceed them!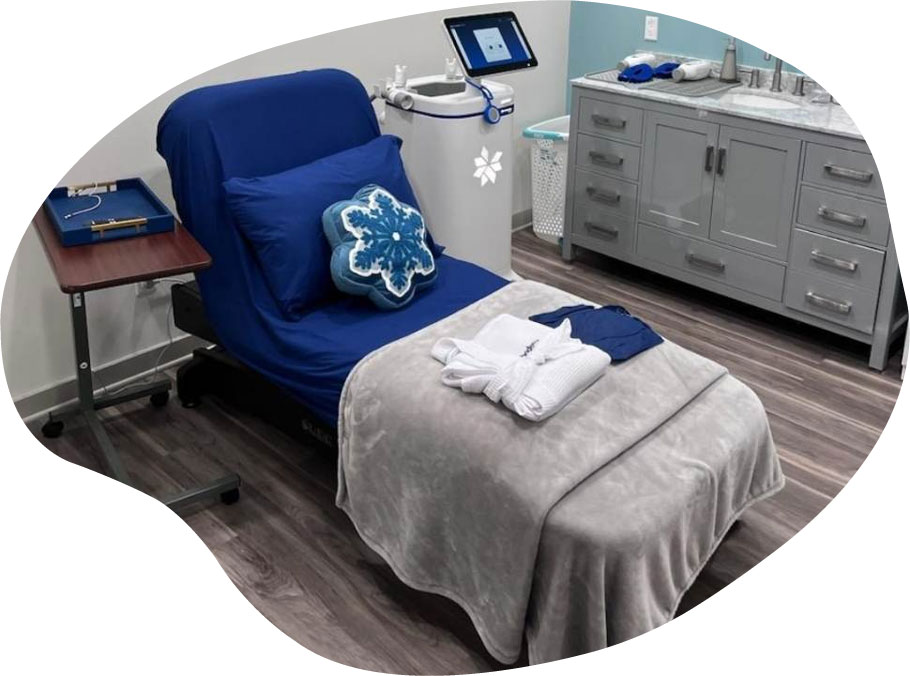 What Makes Bodenvy CoolSculpting & Weight Loss Tulsa Different?
Bodenvy CoolSculpting is the proud #1 CoolSculpting provider in the nation for 2020 and 2021, and going strong! We implement the exact same business structure, operations, and extensive training at all our locations. We know what works and we bring it to you!
Of course, there is more to Bodenvy than being the #1 CoolSculpting provider in the nation. We implement our very own formula to success in the battle against stubborn fat: Bodenvy's CoolSonic program. CoolSonic implements all you need to achieve your ideal body figure in a 22-week program that gives you the most effective, layered body sculpting experience available.
For the same price as many other spas charge for CoolSculpting alone, our stacked non-surgical program includes: CoolSculpting + Fat Destruction Laser + CoolTone + BodCussor + Balanced Fuel!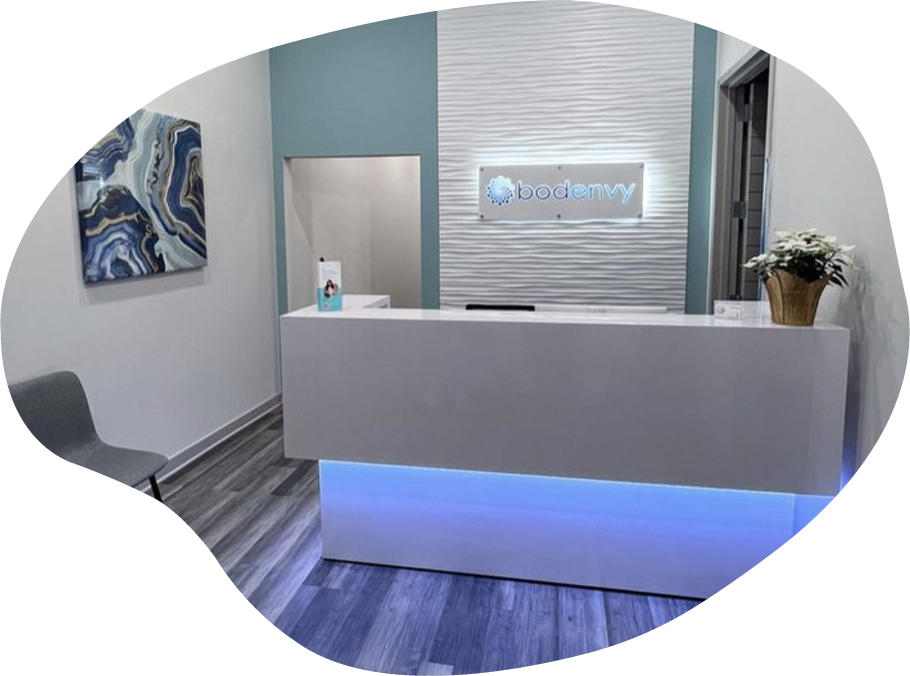 About Us
We're The Best.
We Are #1 In The Nation for Results!
Why? - 70% of Results Are Influenced By The Provider!
At Bodenvy CoolSculpting Dr. Phillips - Orlando, we stack CoolSculpting Elite, Vanquish ME, Bodcussor massage and CoolTone to offer our clients in Dr. Phillips an effective body-sculpting program they can't get anywhere else.

Hi! My name is Rachel Kutz. I'm the proud owner, General Manager, and body sculpting specialist at Bodenvy CoolSculpting Tulsa. I would like to welcome you to Bodenvy's newest body sculpting spa in Tulsa, Oklahoma!
I'm a licensed aesthetician and an Allergan CoolSculpting University graduate that is extremely passionate about work. I'm committed to providing the highest level of client experience and care. Not only do I look forward to meeting your CoolSculpting body transformation expectations, but also exceed them.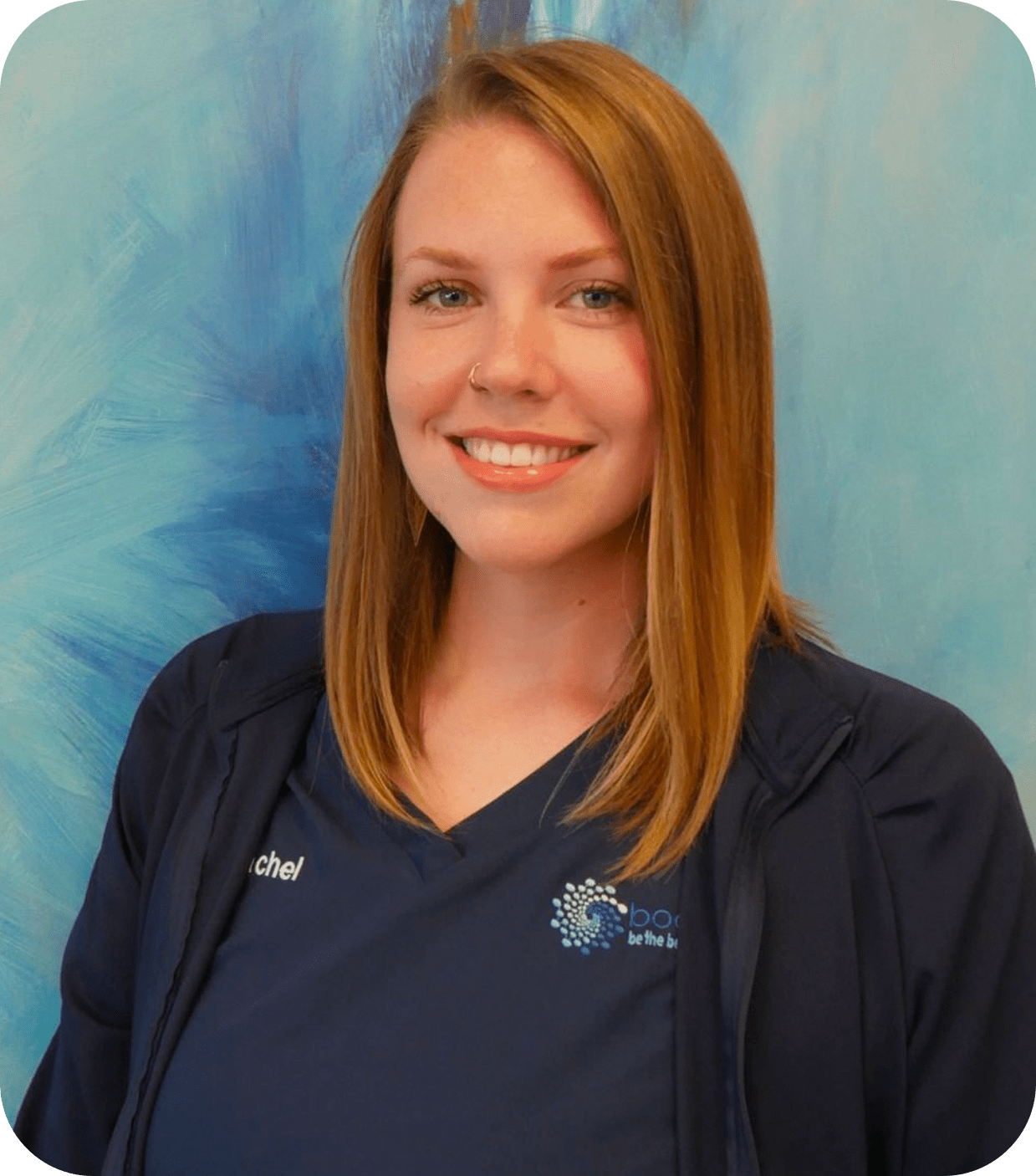 We have heard our clients' feedback and are now expanding to more states to help even more people achieve their body goals. With over 400+ 5-star Google reviews, we know how to get results and you're going to love them!
Bodenvy CoolSculpting Tulsa brings incredibly effective non-surgical fat reduction treatments to you. I truly look forward to meeting you. Come in and see why we're the best and how we provide the best way to safely rid your body of unwanted fat, effortlessly.
Who we Are
Bodenvy CoolSculpting is the nation's #1 provider of CoolSculpting per Allergan, the manufacturer of CoolSculpting. Our dedication, experience, and excellent customer experience have made us the top source in America for professional CoolSculpting services.
Our body sculpting technicians attend rigorous training sessions to earn certification on all CoolSculpting devices. They are licensed, attentive, and completely committed to helping you reach your body goals.
Our expertise with CoolSculpting treatments was developed over years through real treatment relationships with our clients. We listen to your needs, understand your body goals, and create an individualized program to help you get there.
We know what works and what doesn't. We encourage you to watch our client testimonials, they'll tell you about real results. We can do the same for you!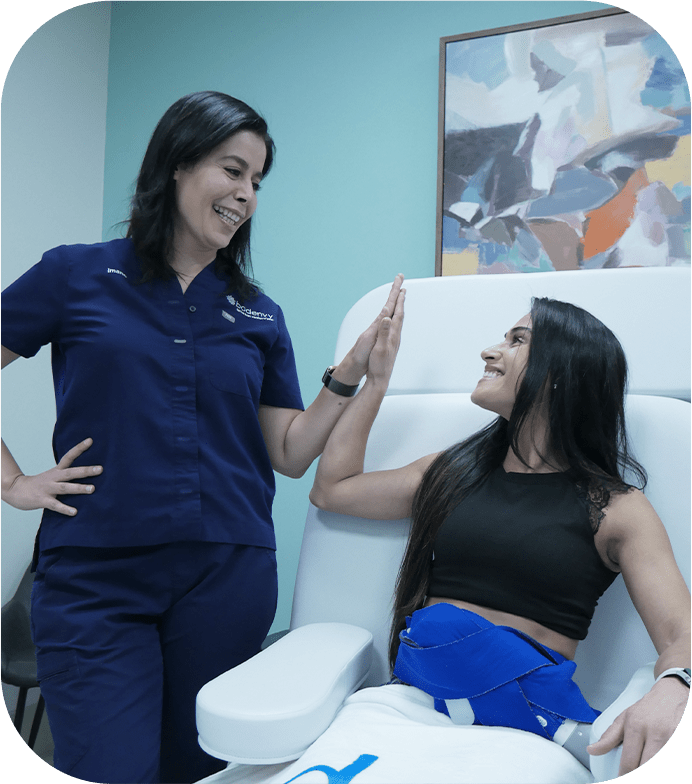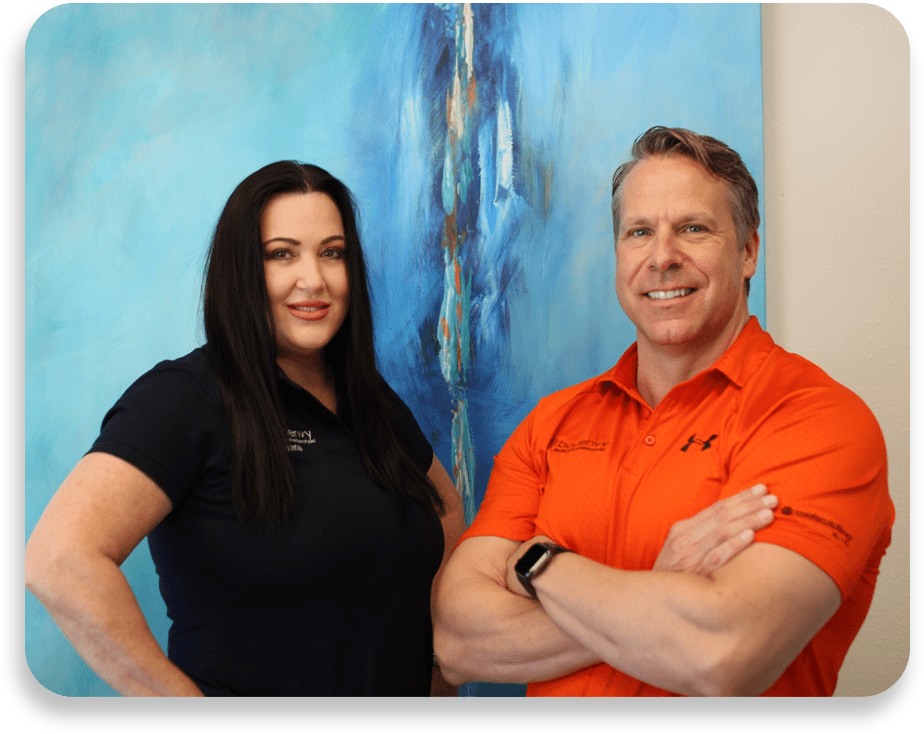 Why We're Here
BodEnvy's high rate of success in helping clients achieve their body sculpting goals has inspired us to broaden availability across the nation. By making our highly effective, completely non-surgical CoolSculpting methods accessible in a range of cities, we can help thousands of clients finally get that trim body they've been dreaming of without back-breaking workouts or painful surgeries that require pain medications and downtime.
We believe everyone deserves the most effective methods when they're investing in themselves. We don't want to see clients wasting money on fad diets or strange food programs that only lead to disappointment once the weight returns. We want to see everyone succeed in their fat loss journeys!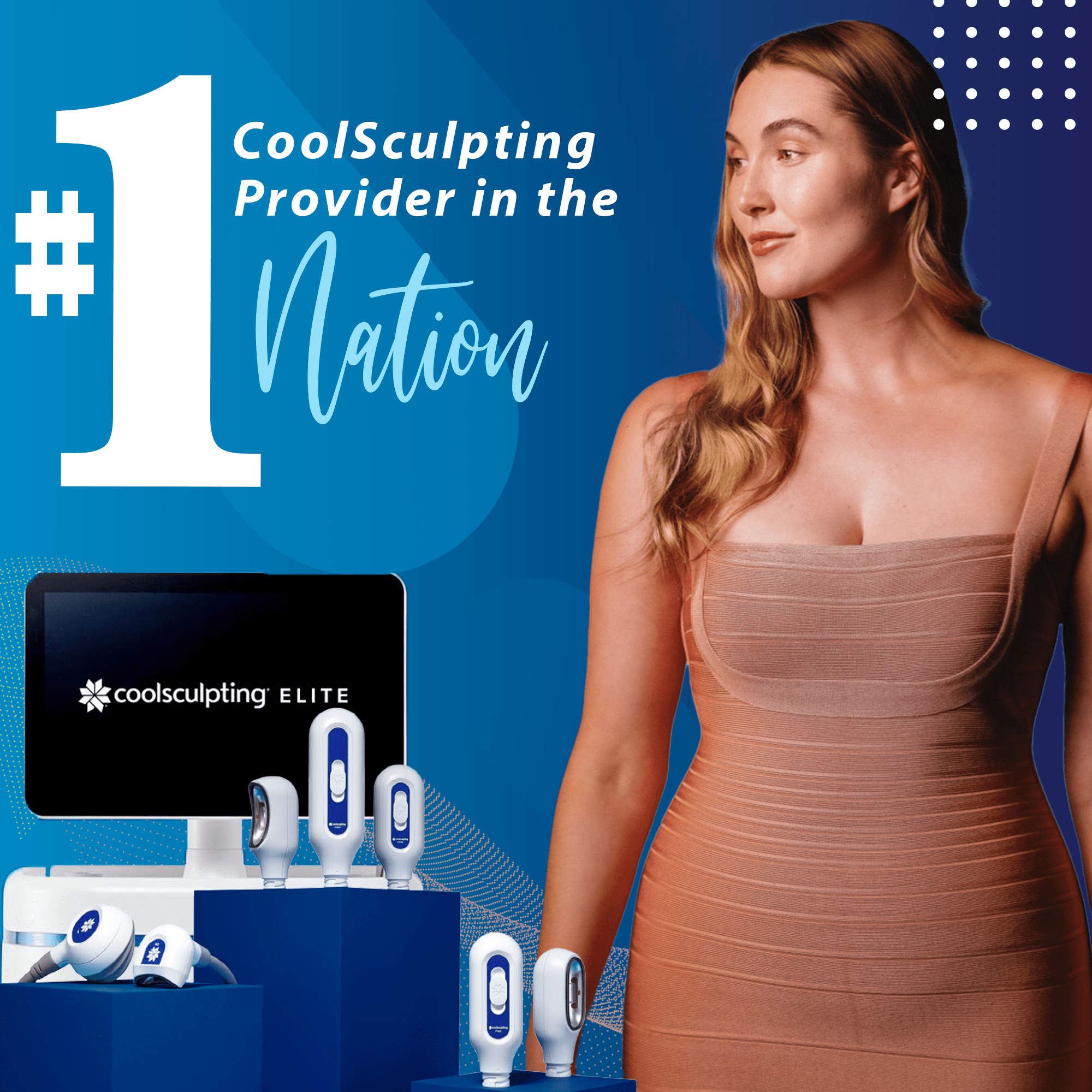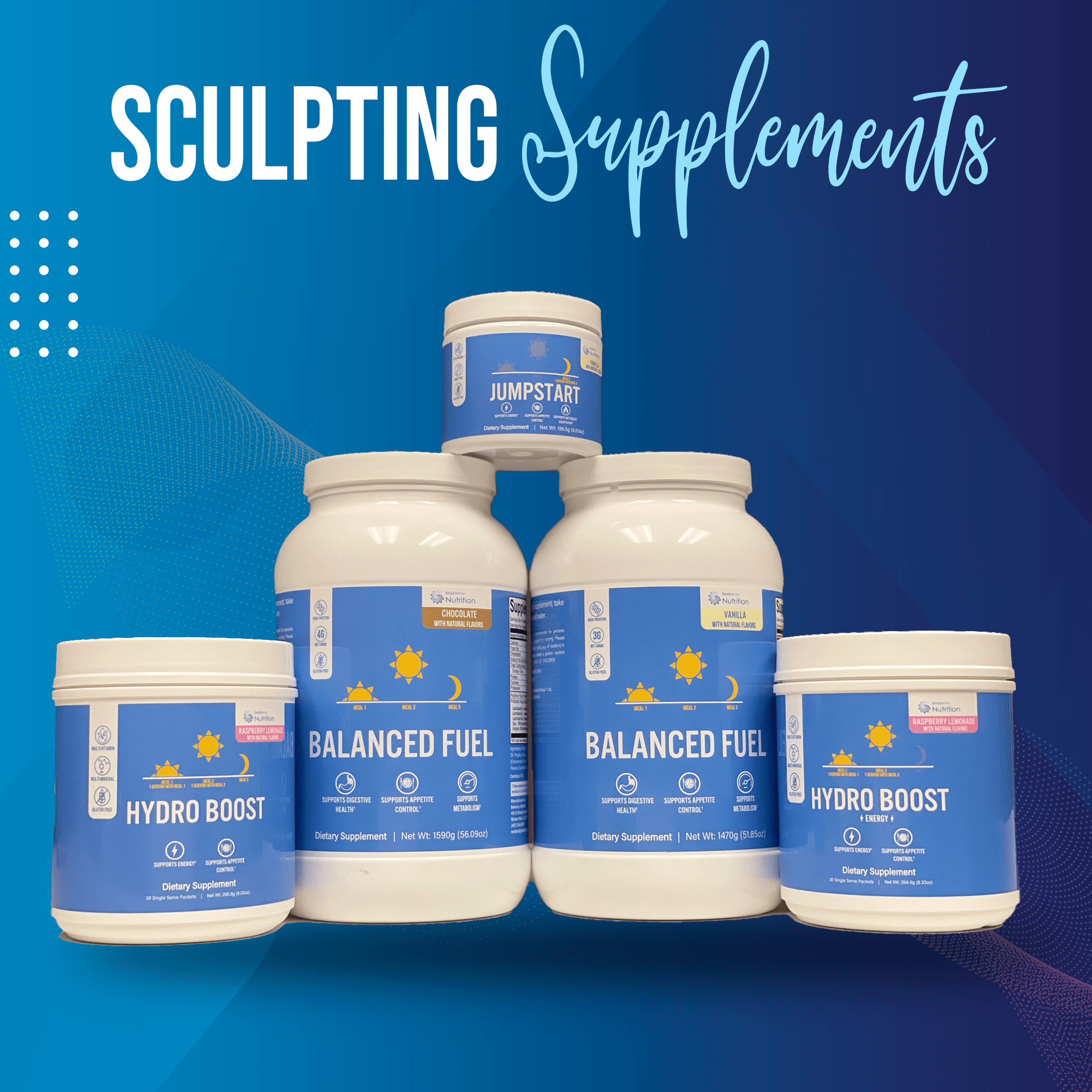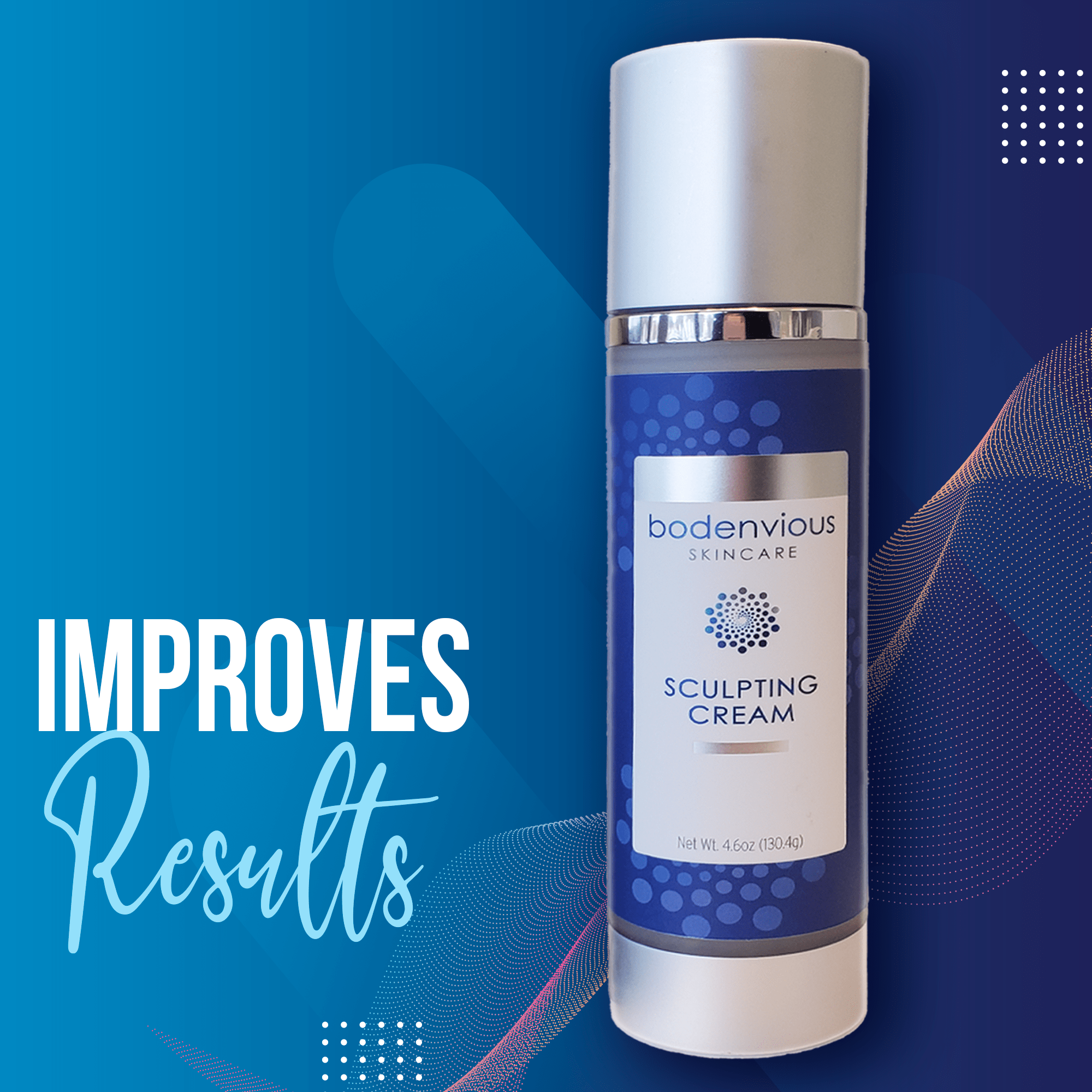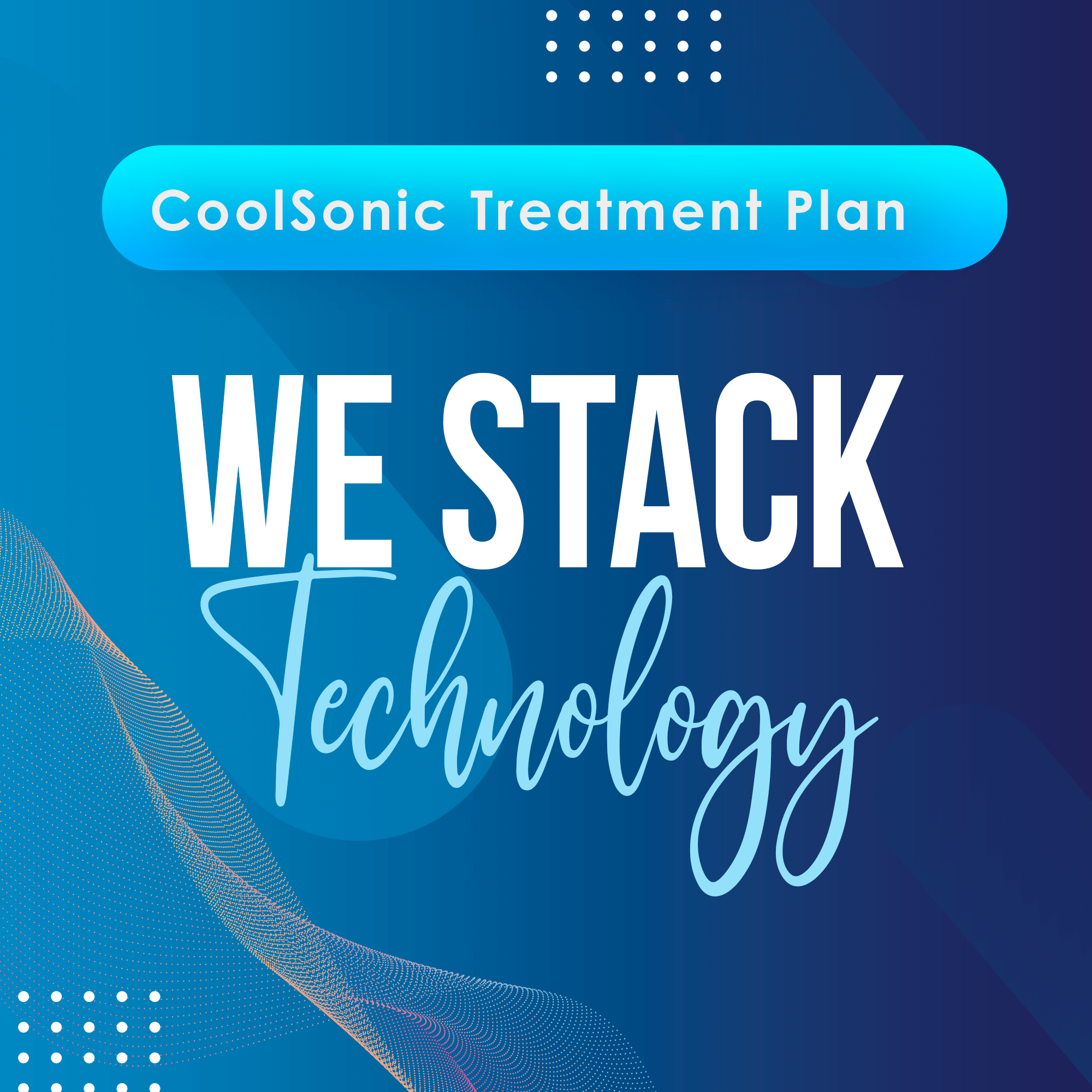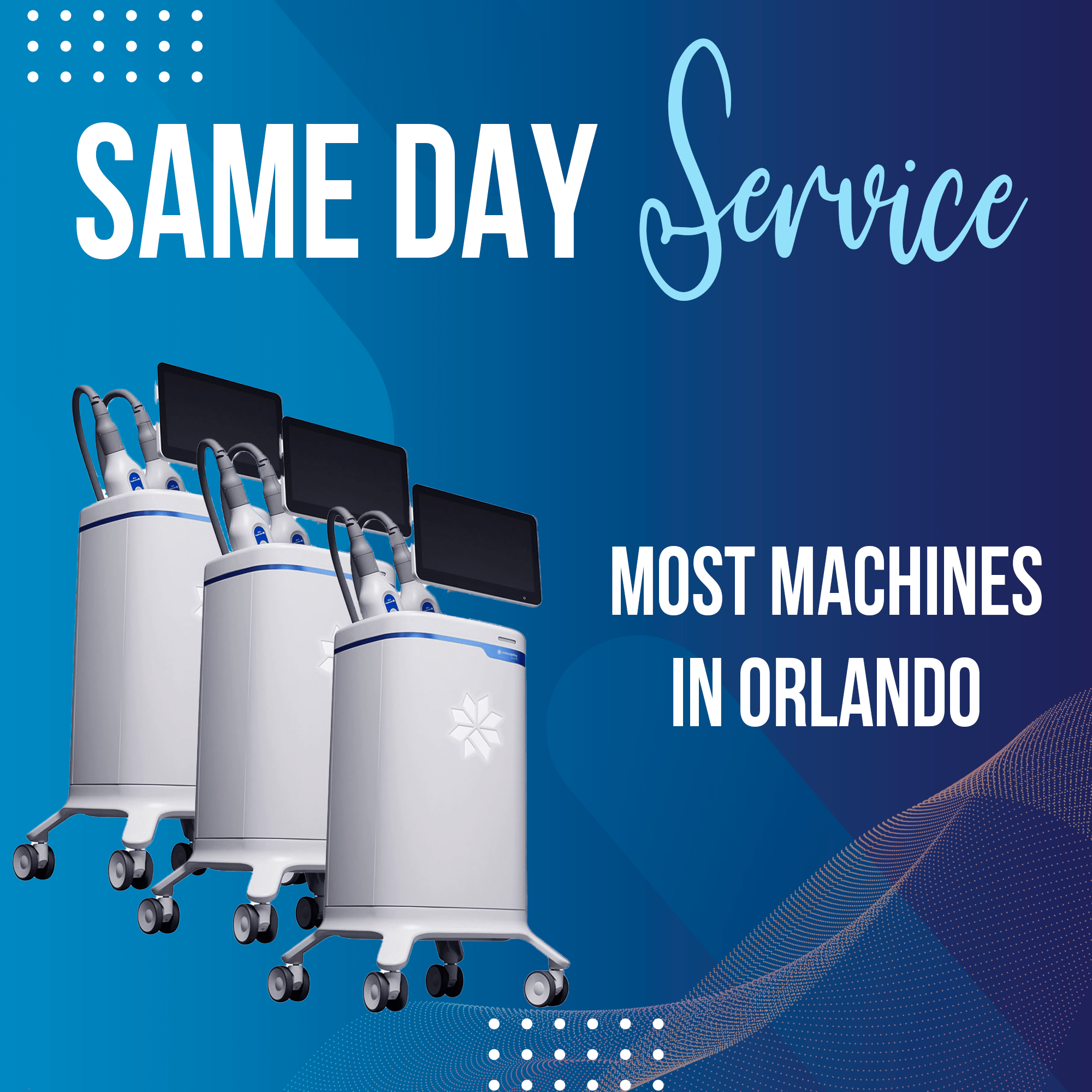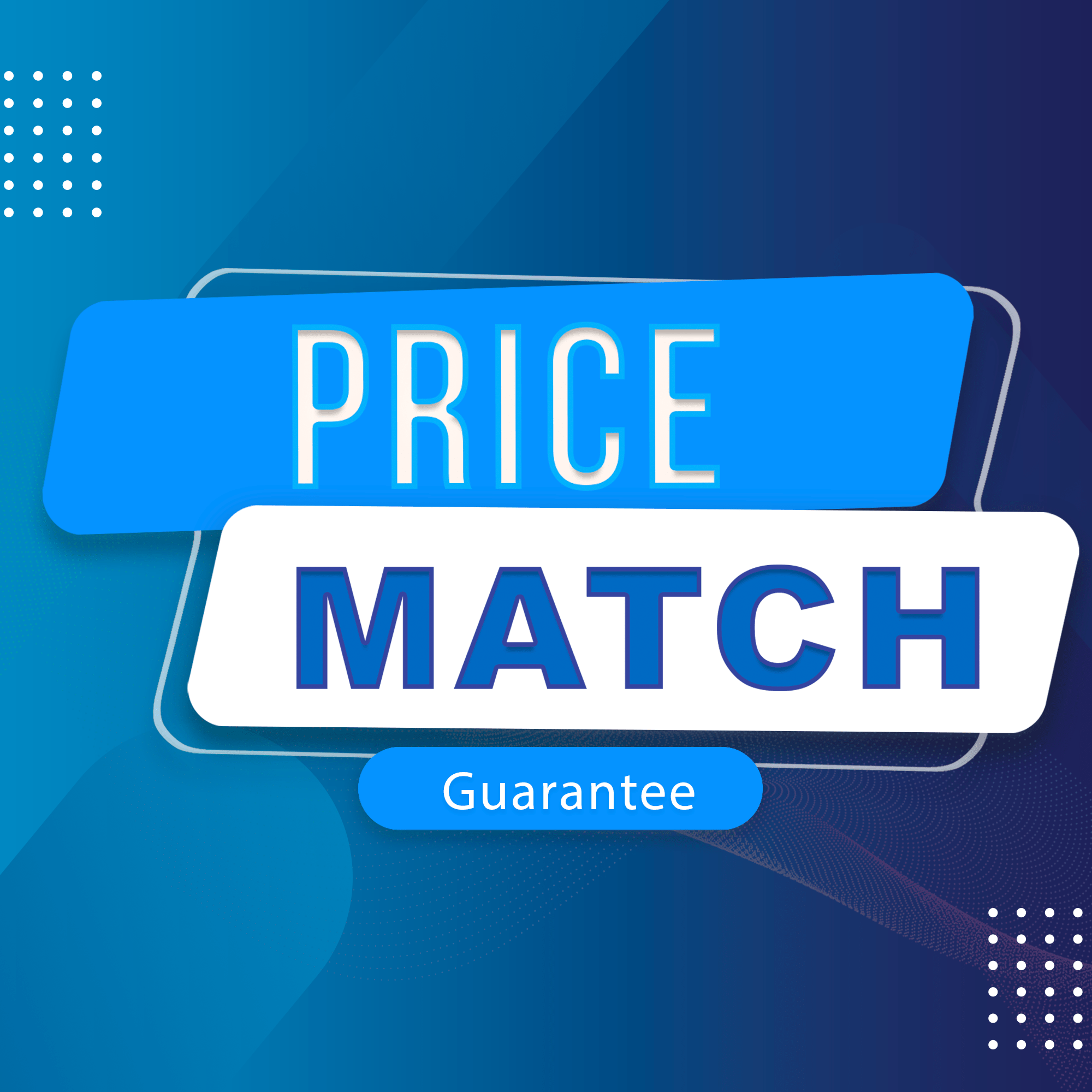 One of the most requested fat-reduction methods in the United States, Allergan's Coolsculpting Elite device seemingly works magic. Using a technique called Cryolipolysis, or extreme cooling, fat is targeted and the treated fat cells are eliminated from the body permanently. Yes, PERMANENTLY!
If you could wave a magic wand over the areas of your body with stubborn fat, and slowly watch them disappear forever over the following weeks, wouldn't you do it? Of course, you would! That's how CoolSculpting works.
The CoolSculpting Elite device freezes the targeted fat cells with super-cooled air until they die. Then over the following few weeks, your body eliminates these dead fat cells via its natural metabolic processes.
There is no surgery, no time off work, no painful recovery period, no knives, or any kind of incisions.
It is a passive procedure that is painless and effortless on your part. The CoolSculpting Elite device does all the work eliminating stubborn fat from treated areas of the body that don't respond to exercise.
CoolSculpting Elite targets subcutaneous fat cells in problem areas like the lower buttocks, chin/neck, flanks, thighs, abdomen, upper arms, and upper back. Even if you have a daily regimen of diet and exercise, there are likely a couple of these areas on your body with pockets of fat that just won't respond to any amount of effort. That's where CoolSculpting Elite can be your champion.
Body Sculpting Tulsa Residents Trust
Tulsa, OK residents trust Bodenvy CoolSculpting which brings the same cutting-edge, fat-killing technology that has proven successful for millions of clients around the world! It is painless, effective, and FDA-cleared. Our mission is to become a positive contributor to Tulsa by helping clients finally reach their fat loss goals, become healthier, and gain the body confidence they've always dreamed of without having to go under the knife or spend hundreds on pain medications.
Our mission is to become a positive contributor to Tulsa by helping clients finally reach their fat loss goals, become healthier, and gain the body confidence they've always dreamed of without having to go under the knife or spend hundreds on pain medications.
Schedule your FREE initial consultation today and find out how BodEnvy Tulsa can help you achieve your body sculpting goals without painful surgery or weird diets that end up putting more pounds on than they take off.
---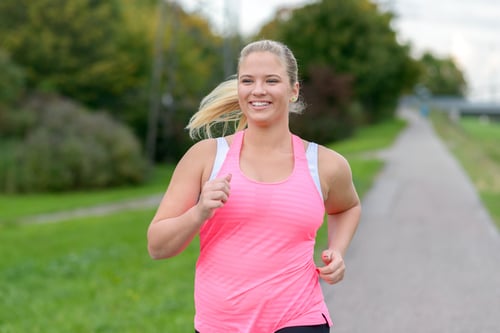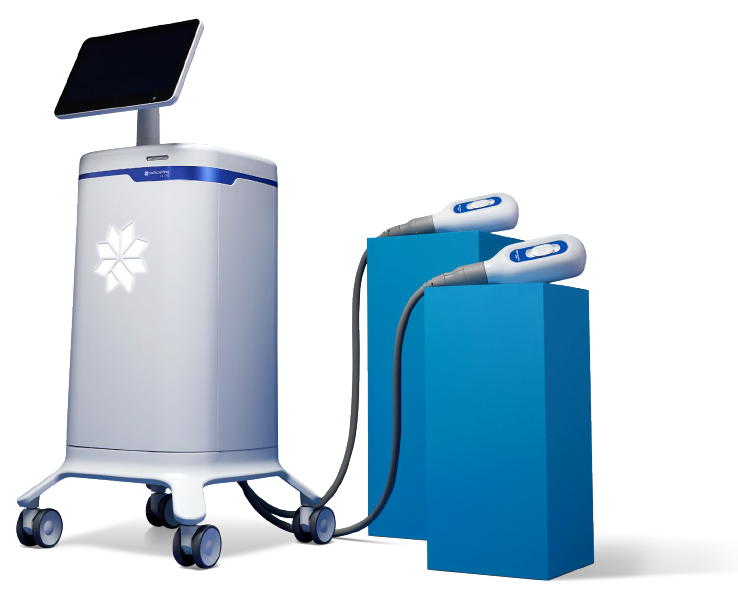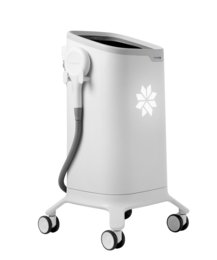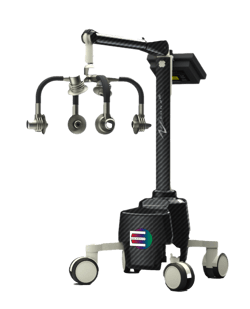 How Do Bodenvy's CoolSculpting Elite Sessions Work?
We invite you in for a preliminary consultation with our body transformation specialists, FREE OF CHARGE. Once you come in for your consultation, we go in-depth and explain our work ethic, various treatments, and answer all your questions to assure you have a clear understanding of everything we do and how we do it. After we clarify everything, you will step on our SECA body scanner, which will provide you with a complete body scan that highlights your entire body composition in detail. From there, we create a treatment plan specifically to meet your individual body needs and goals.
When you arrive for your first CoolSculpting Elite session you will be shown into our treatment room. You will be asked to put on a comfortable robe and lie down on the reclinable treatment bed where you can relax, watch Netflix, enjoy a snack, talk on the phone, or text friends.
Using the CoolSculpting Elite device's oval-shaped applicator, the designated technician will cover the targeted area of fat. Consequently, super-cooled air will cover the area, which will become numb in a matter of seconds, while freezing the fat cells where they live, and killing them. The session lasts about 30 minutes per applicator.
When your session is over, the technician will perform a short, warming massage on the targeted area to wake up the nerves and stimulate lymphatic drainage. You are then free to get dressed, return to work, and go about your day. It's that easy!
Is CoolSculpting Elite for Men or Women?
No matter your sex, CoolSculpting targets the resistant fat pockets that exercise and diet cannot eliminate, no matter how hard you work out. If you have no serious underlying health issues, CoolSculpting can be your fat-destroying hero!
Stubborn fat cells most often linger on the buttocks, upper thighs, flanks, upper arms, upper back, abs, and under the chin. CoolSculpting Elite was specifically designed to target these problem areas effectively, removing fat cells where they hide. Once targeted with the CoolSculpting Elite device,
these fat cells die and are flushed from the body over the following weeks via your body's natural metabolic processes.
Is CoolSculpting Elite Safe?
Both the CoolTone and CoolSculpting Elite devices have undergone rigorous testing by the FDA and are cleared as a safe way to target and destroy fat cells in the body, as well as tone muscles. This is an important statement, as the FDA can take years to do a thorough review of new devices for approval, with many never receiving their vital nod.
Bodenvy Tulsa takes your health and wellbeing seriously and will only offer CoolSculpting Elite sessions after an introductory interview and health review of each new client.
Since its release onto the body sculpting market, CoolSculpting and CoolSculpting Elite have been used on millions of clients all over the world. It remains a safe, effective way to rid the body of unwanted fat without surgery, downtime, or pain.
Does CoolSculpting Elite Require Any Downtime?
Unlike plastic surgery or liposuction, CoolSculpting is a non-invasive technique that is safe and pain-free. There are no knives, surgeons, incisions, post-operative recovery, or strong pain medications necessary.
You simply lie back on the comfortable treatment table, while the technician applies a special gel to the target area, then places the CoolSculpting Elite device on the skin, and you are all set to start the CoolSculpting experience! You will feel an extreme cooling of the area, which then will turn numb. You can relax in our med-spa experience while the CoolSculpting Elite takes care of your stubborn fat cells for the next 30 minutes.
Once the session is completed, the technician performs a warming massage to stimulate blood circulation in the numbed area and encourage faster elimination of the dead cells from your body.
You are now free to go back to work, go shopping, or meet with friends. Whatever you had planned for the day can now be resumed. No one will know you just had a fat-destroying session during your lunch break!
Is There an Age Limit to CoolSculpting?
While many people stay physically fit as they age, your body's natural stamina still takes a dip as the years go by. Even if you work out regularly, your physical strength and stamina are not the same as they were when you were younger. Certain procedures can take more of a toll on you physically than they once did. That's just a fact.
However, as CoolSculpting is an FDA-cleared treatment for any adult, no matter their age, you can safely enjoy CoolSculpting sessions along with their fat-destroying benefits. In fact, eliminating excess fat from the body
will invigorate you with newfound body confidence that also has other health benefits. When we feel good about ourselves we tend to do things that benefit our bodies like eating better and exercising more.
Is CoolSculpting Covered
by My Insurance?
No matter how much we would like them to, insurance companies aren't in the business of helping us look great or feel better about our bodies. Unless your request directly affects your health, they generally won't cover it, as it is considered a cosmetic treatment. CoolSculpting is an elective in their eyes, just as eyelid lifts and liposuction.
Body sculpting sessions can be a major expense depending on your personal goals. We believe the benefits of body confidence and boost to your overall health make the expense more than worth it. That's why BodEnvy has various financial options available for you. Make an appointment for an individual assessment and consultation today to learn more about our payment plans, financing, and promos!
How Many CoolSculpting Elite Sessions Will I Need?
Just as everyone's body is different, the number of CoolSculpting sessions your body will require is different from anyone else's. That's why we do an individual body assessment, which includes a complete body composition scan, and learn what your body goals are before we create a treatment plan specifically for your success.
If you are only looking to have unwanted fat removed from under your chin, it will require fewer sessions than if you are targeting your buttocks, thighs, and abs. This will also depend upon the amount of stubborn fat in the target area.
The recommended minimum number of sessions can be 2 to 3, but this also depends upon your personal body shaping goals.
Some important facts about CoolSculpting:
Smaller target area, less sessions needed.
CoolSculpting is not disruptive, in contrast to surgery. CoolSculpting offers convenience and efficiency as a non-invasive procedure.
Fast and relentless results! Within 90 days after treatment, you will see your dream body. The results will continue to improve until the 6-month mark when you will finally see the full result of your sessions.
If you slip back into bad habits, touch-up treatments are available to get back on track.
Is CoolSculpting Elite Time-Consuming?
Most people are pleasantly surprised to learn that a CoolSculpting Elite session takes about 30 minutes to complete per applicator.
This convenient "lunch-hour fat removal" is the easiest way to rid the body of fat cells minus surgery, downtime, or expensive pain medications. You simply lie back on the treatment bed while the CoolSculpting technician begins the session. You can text your friends or watch a movie on your phone during your body sculpting Tulsa session.
Once the session and percussion massage are completed, you will be free to get dressed and go on with your day. It's simply the most relaxing way to rid your body of unwanted fat!
Can CoolSculpting Elite Remove Fat from Any Area of My Body?
As the CoolSculpting Elite device is the more technologically advanced device from Allergan, the FDA has cleared more areas of the body for treatment in the United States.
These areas include:
Under the chin or neck
Thighs
Abs
Love handles
Arms
Upper back or bra fat
Buttocks
Upper chest
By far the most requested target areas include love handles, thighs, abs, and under the chin. Everyone stores fat differently on their body, but these areas seem to be bothersome for the vast majority of clients. Thankfully, CoolSculpting can rid these areas of stubborn fat that won't go away with diet and exercise.
The most successful treatments are for clients who are already working out and eating well but still have pockets of fat in problem areas.
Body Transformation Wellness Center
COOLSCULPTING FEATURED IN