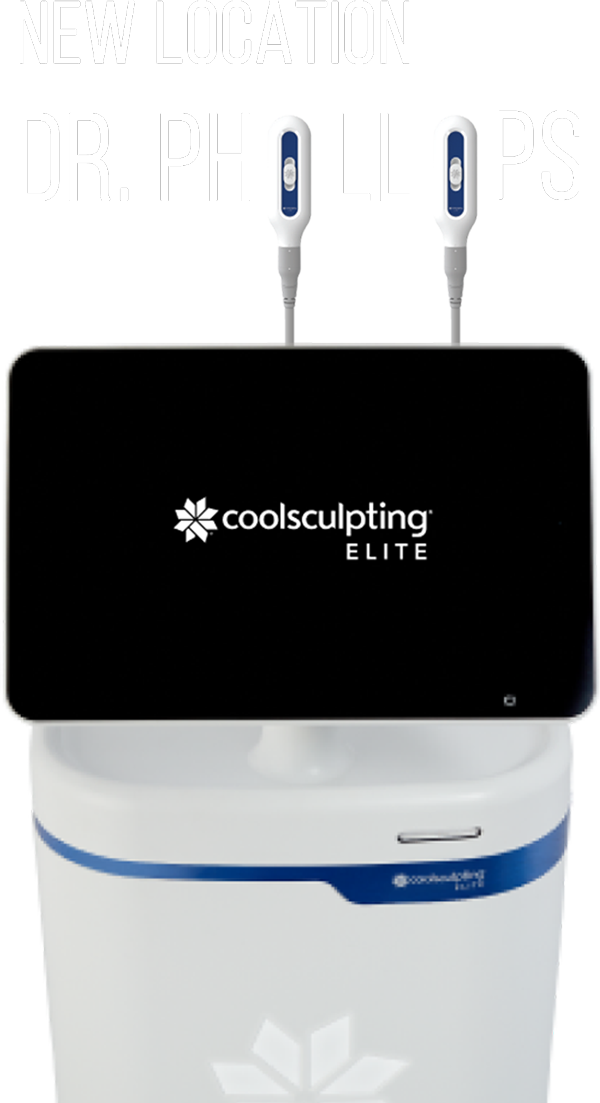 50% Off CoolSculpting
Get Your Price, And Coupon For 50% Off CoolSculpting & Free Seca
Body Composition Scan Emailed In Minutes!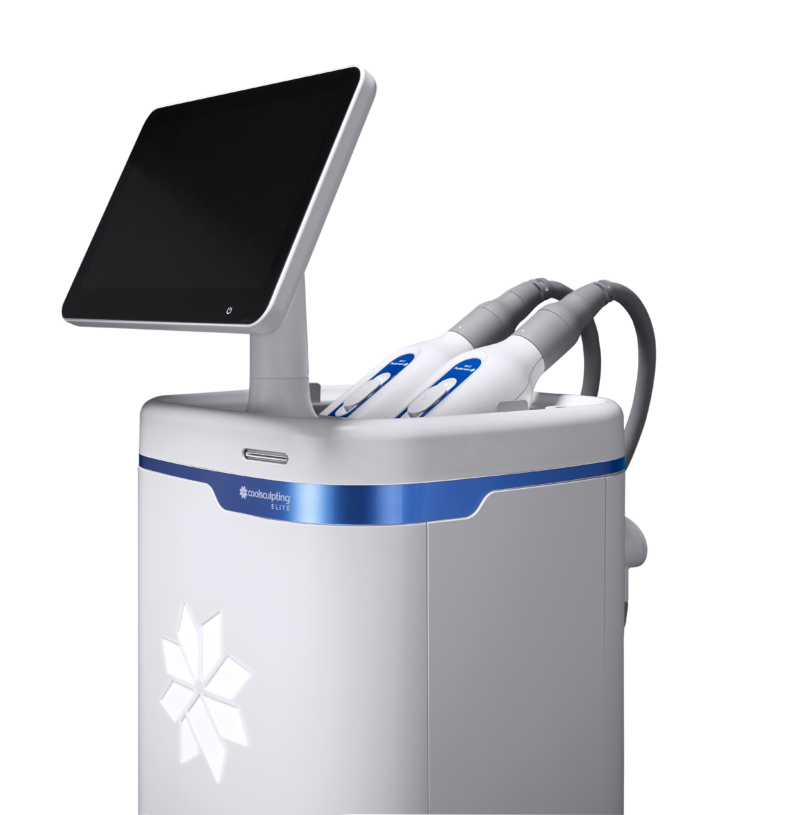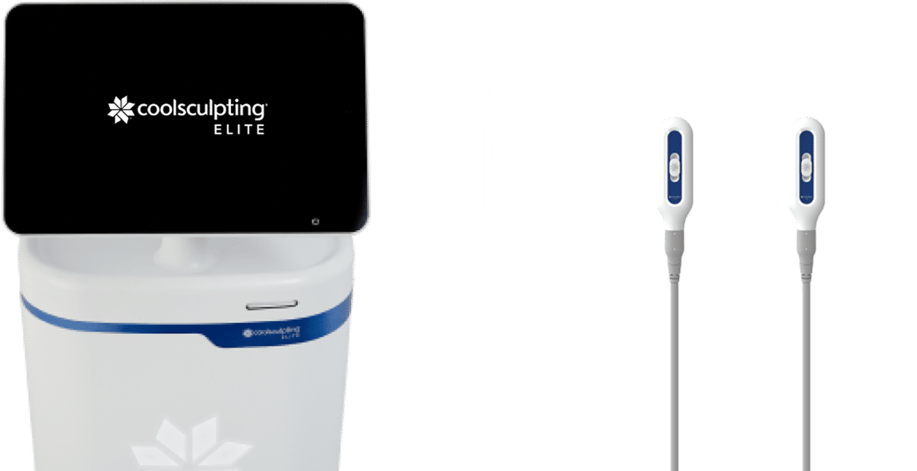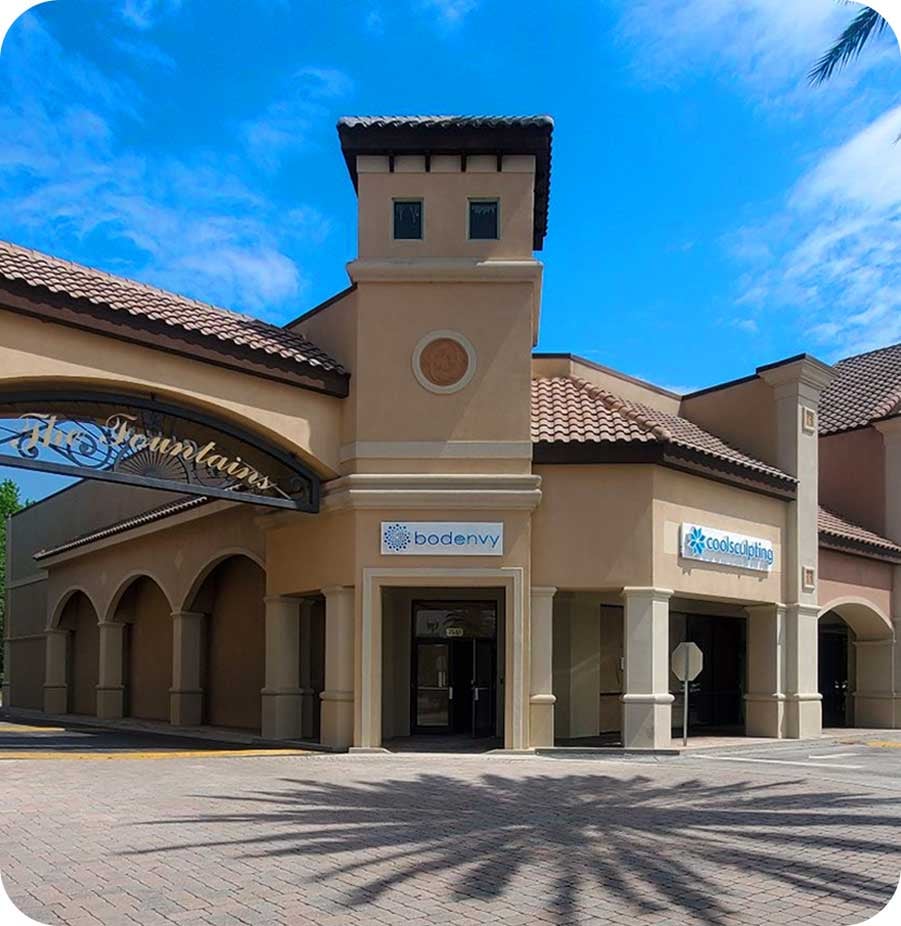 CoolSculpting + CoolSonic
(Vanquish ME + Bodcussor + Vanquish ME + CoolTone + Body Sculpting Supplements)

Weight Loss + CoolSculpting + Flex-Sure + Vanquish ME + Emerald Laser + Other Fat Destruction Devices + Lymphatic Drainage + Nutrition + Meal Delivery
About Us
We're The Best.
We Are #1 In The Nation for Results!
Why? - 70% of Results Are Influenced By The Provider!
At Bodenvy CoolSculpting Dr. Phillips - Orlando, we stack CoolSculpting Elite, Vanquish ME, Bodcussor massage and CoolTone to offer our clients in Dr. Phillips an effective body-sculpting program they can't get anywhere else.

Jim and Helena want to welcome you to bodenvy's newest body sculpting spa in Dr. Phillips - Orlando! They both take great pride is in setting the proper CoolSculpting and Extreme Transformation expectations and then exceeding them. As Jim has said, "I'm not just an owner, I'm a client." Jim has recently turned 53 and like most of us has fought the battle of the bulge. Jim said, "At the low point of my health I weighed 265 pounds with 35+ percent body fat." Now Jim is 220 pounds with 19% body fat. The combination of CoolSculpting & Extreme Transformation program has changed his outlook on life!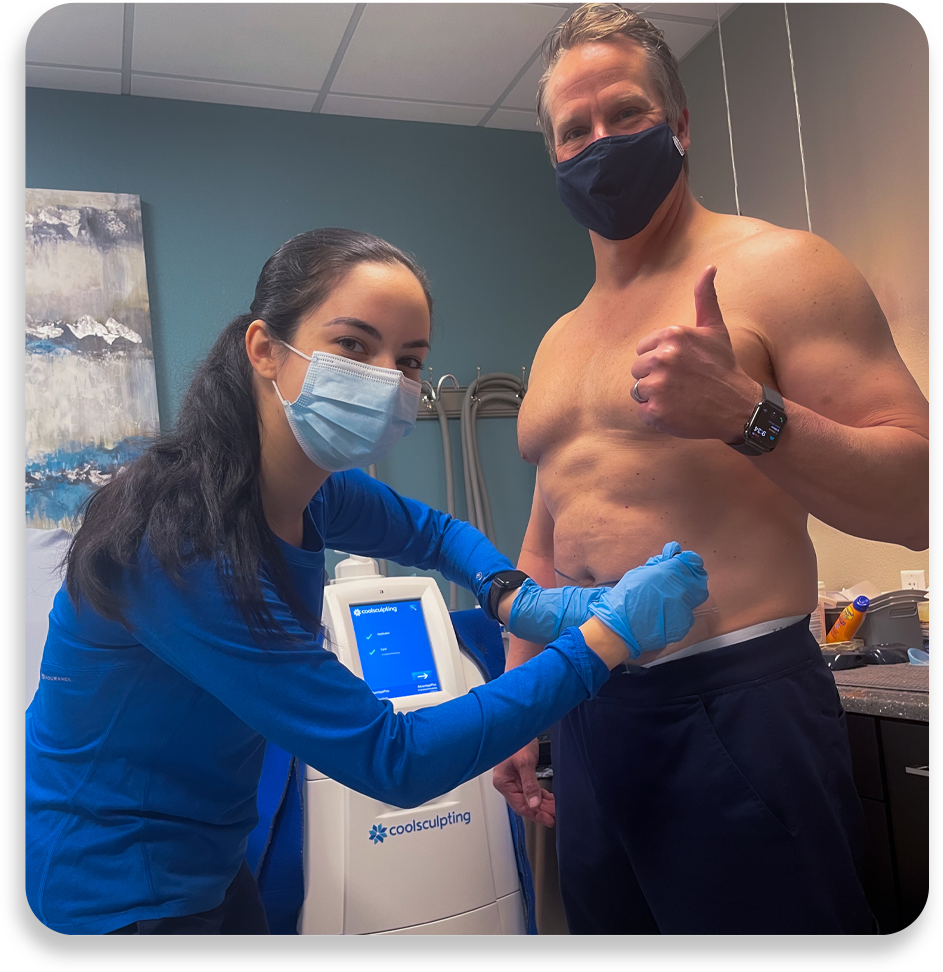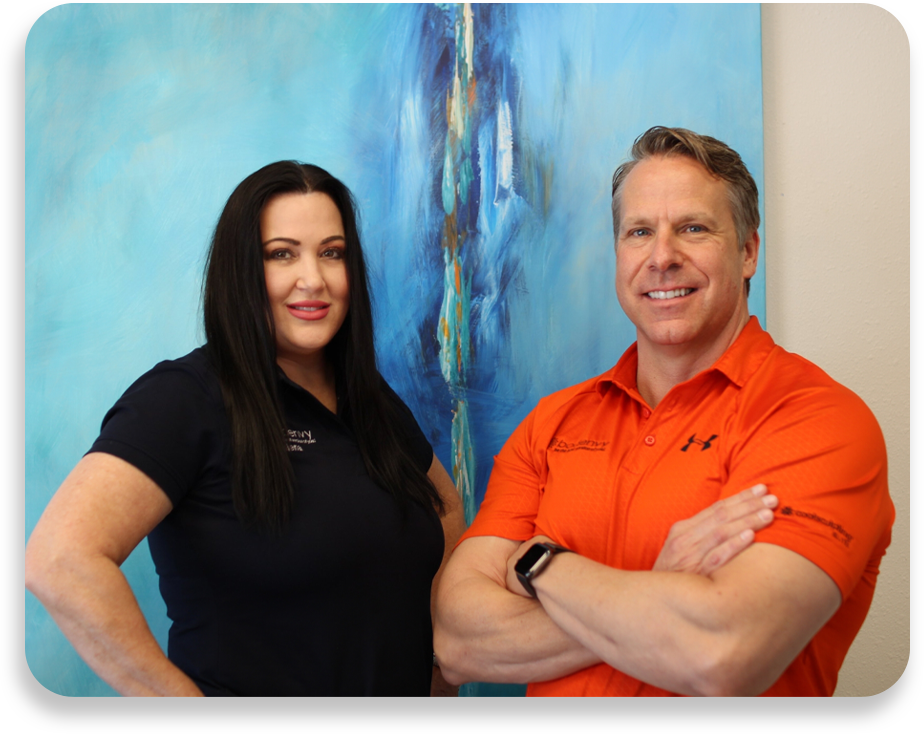 OUR PROMISE TO YOU
There is a reason why we're the #1 CoolSculpting provider in the nation and have 300+ 5-star Google reviews - WE MAKE SURE YOU LOVE YOUR RESULTS!
Jim & Helena realize you work hard for your money and we will do just about anything to make sure you're happy. Helena says, " Our clients have both of our cell phone numbers so that they can call to discuss concerns and celebrate their body sculpting journey!"
Jim as a client and owner understands how your body confidence can be a rollercoaster. "I have been there when none of your jeans fit and you're uncomfortable in your own skin." Bodenvy CoolSculpting & Weight Loss Orlando offers services for all sizes and shapes. We will help you reduce those stubborn pockets of fat or lose large amounts of fat and weight.
Jim has done it and so can you!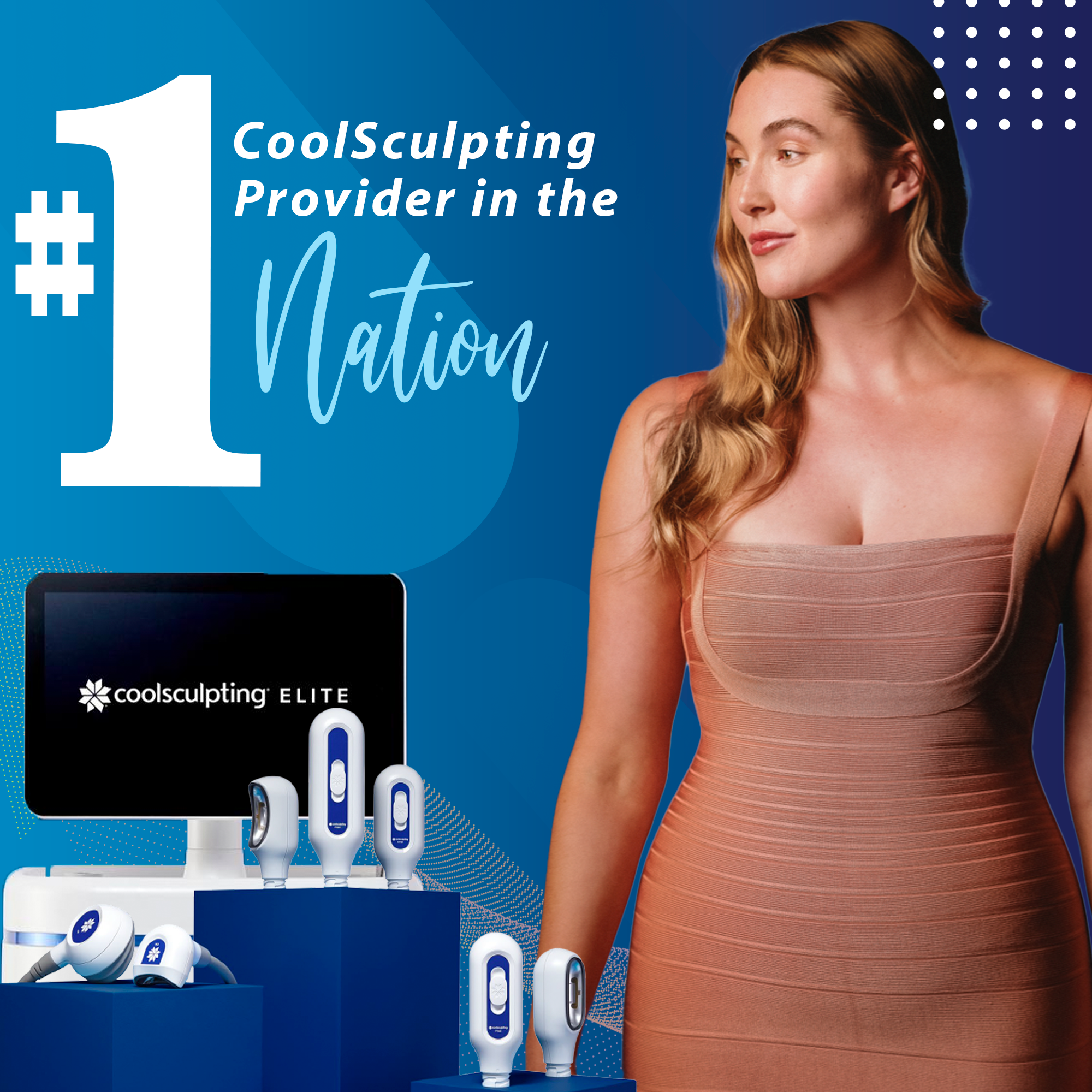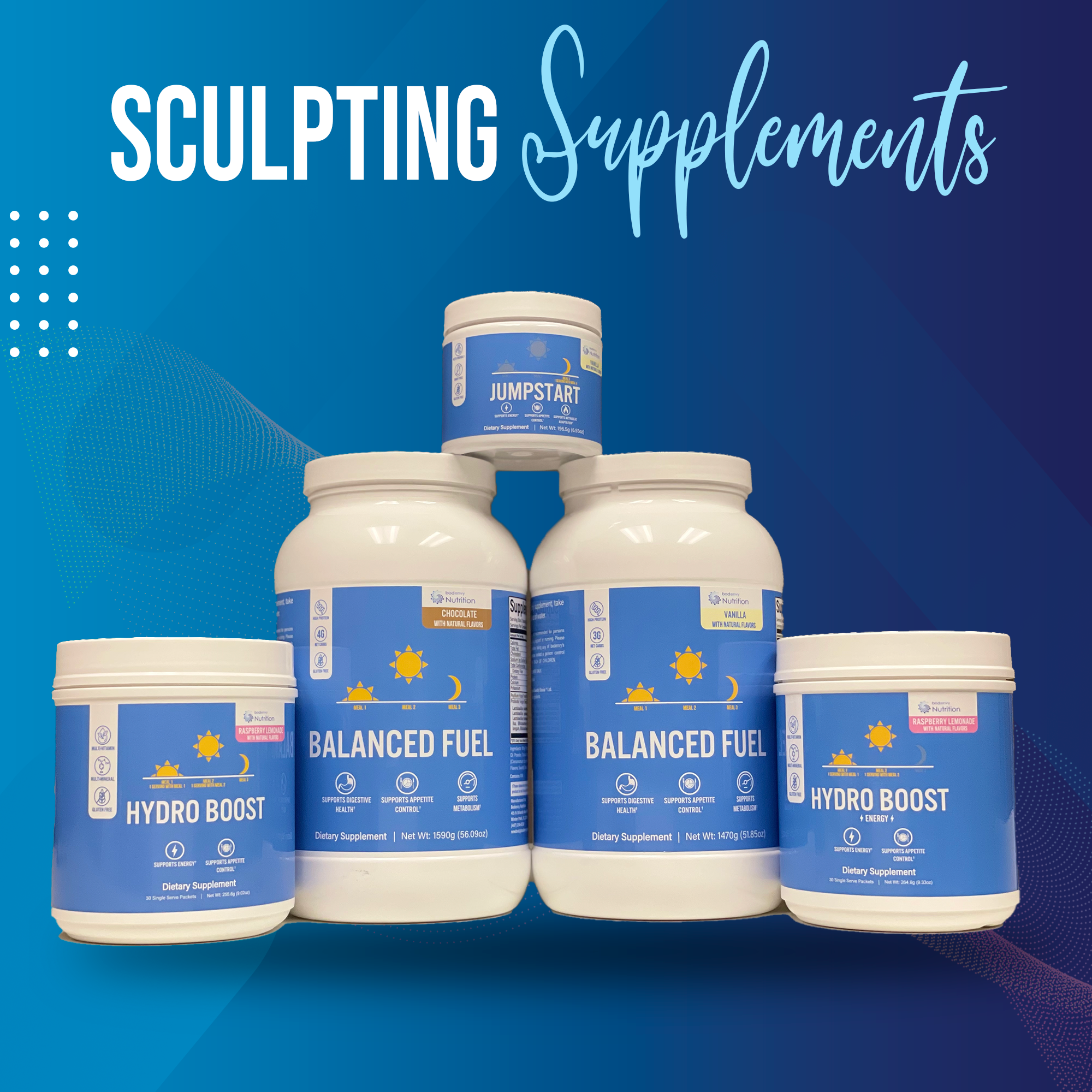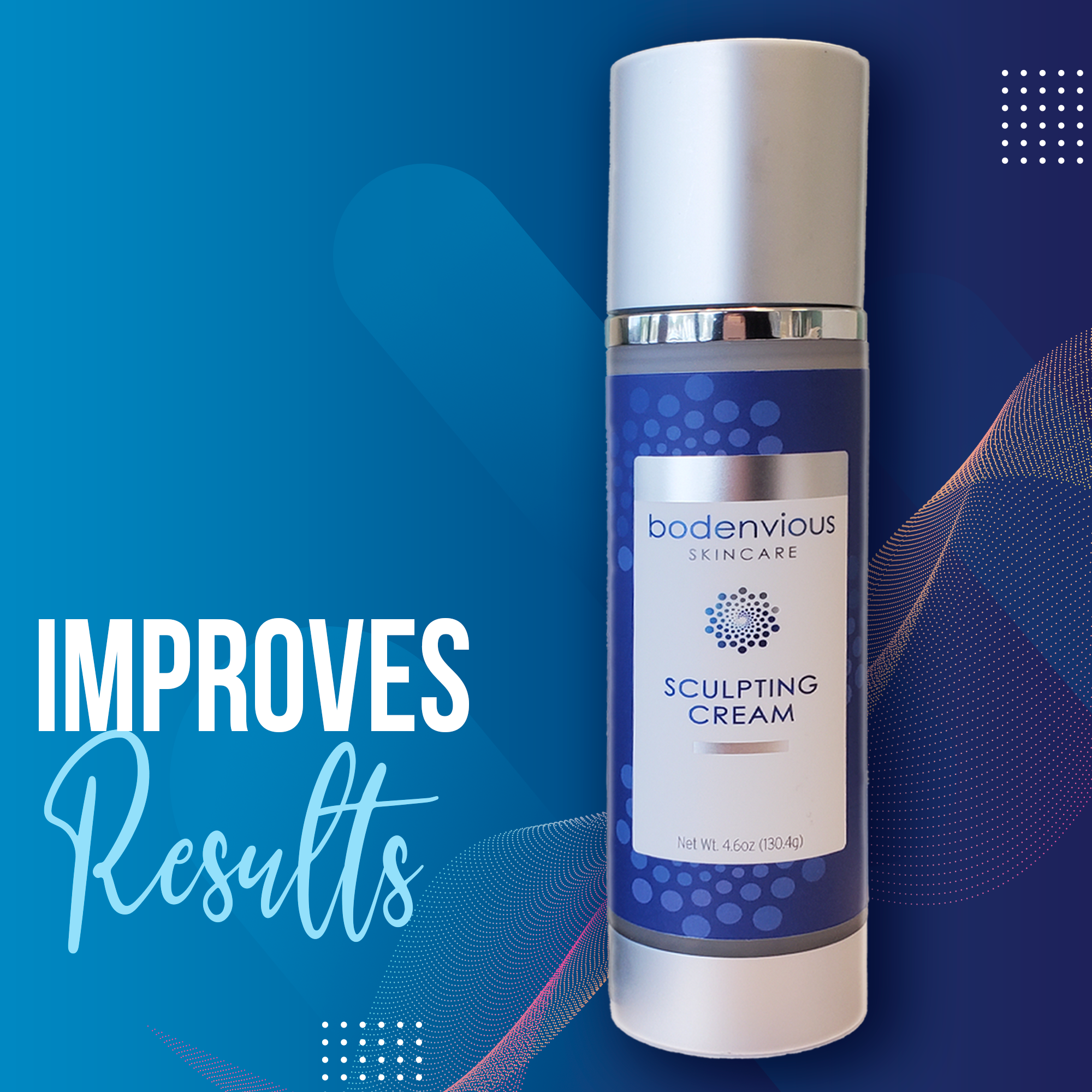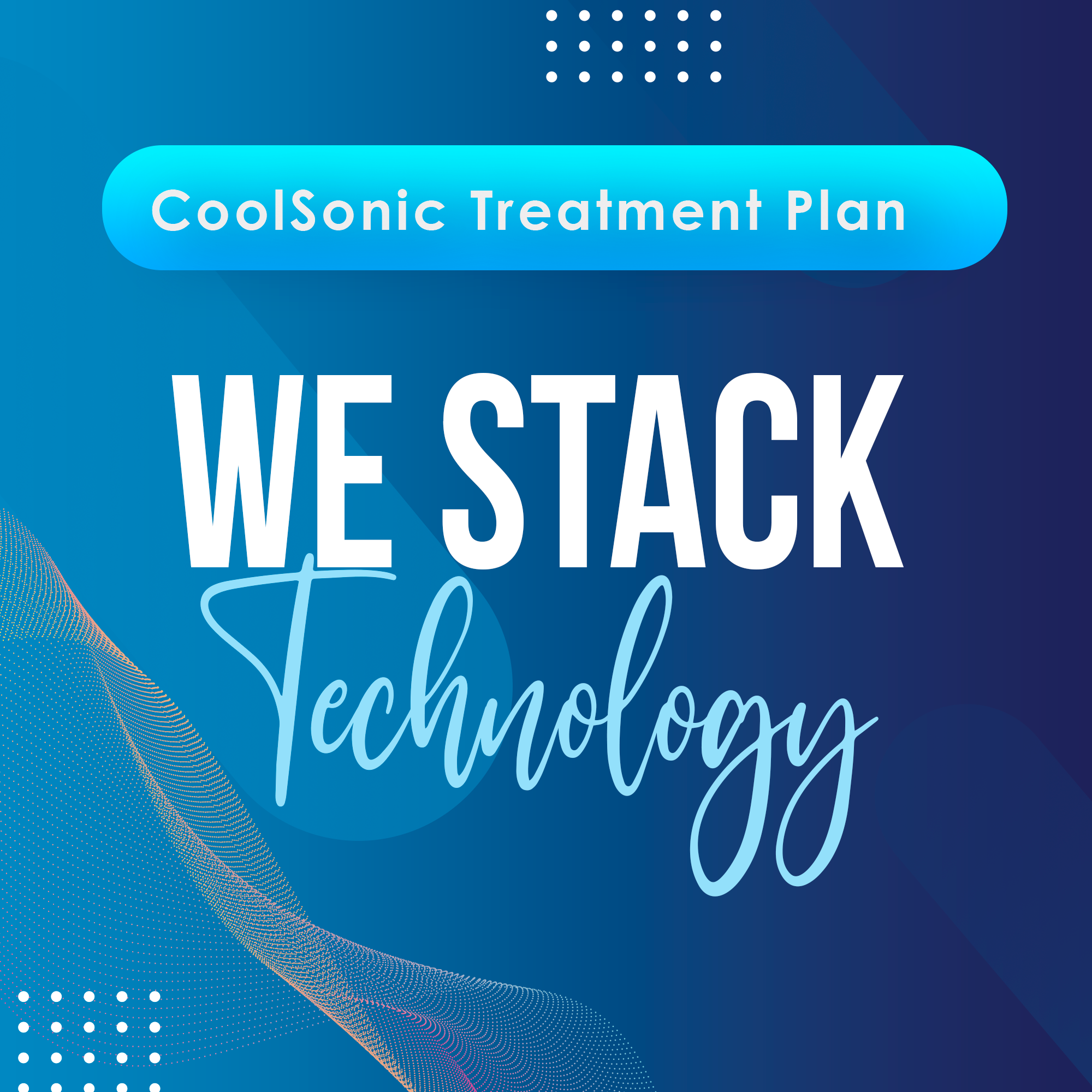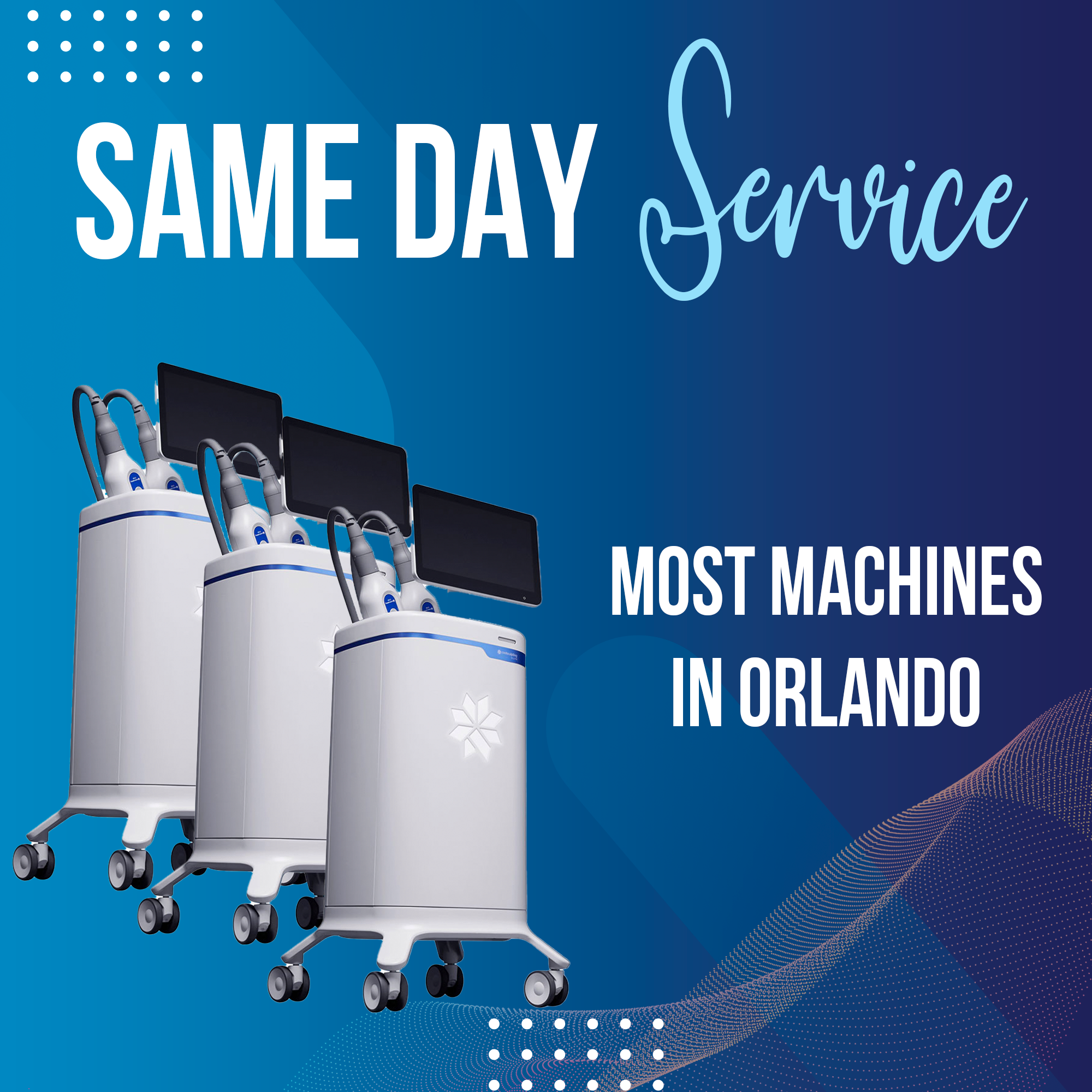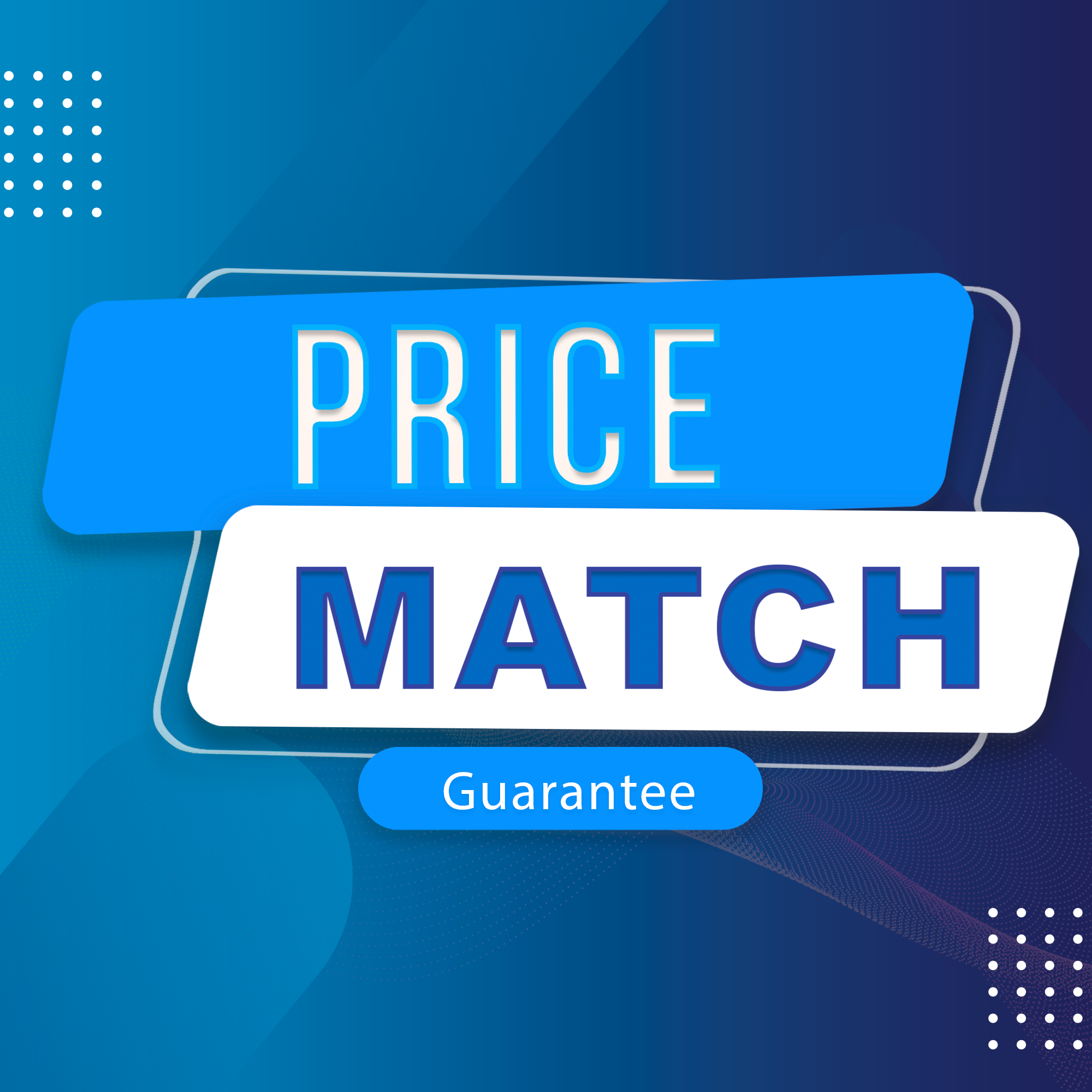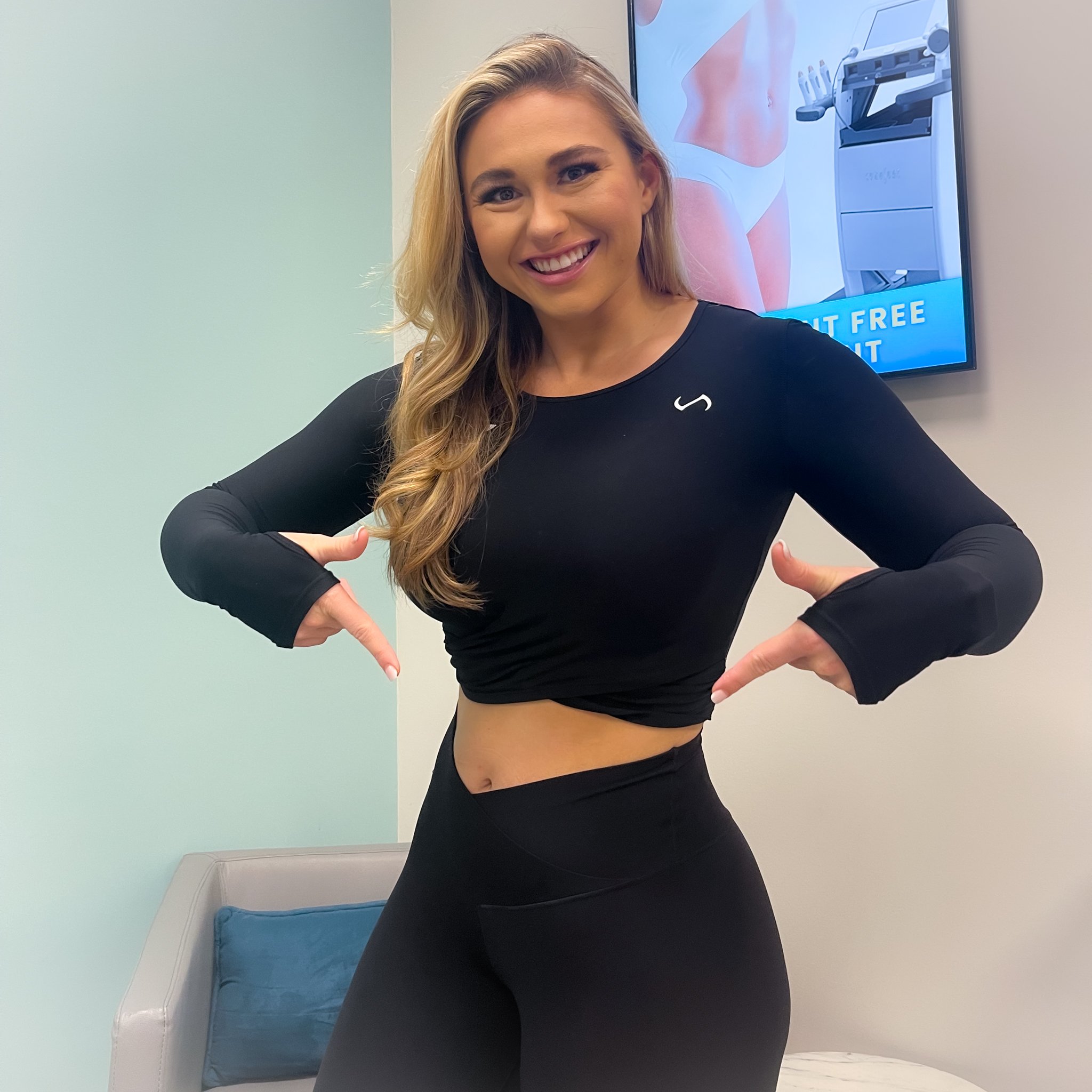 CoolSculpting Orlando Gets Results
Millions of clients worldwide can attest to the effectiveness of Coolsculpting. It's far and away the most popular alternative to liposuction and plastic surgery. It's non-invasive, painless, and requires no downtime.
In fact, you can enjoy a fat-busting Coolsculpting session during your lunch hour and head straight back to work. No one will ever know!
Lie back in our private treatment room and relax while our certified technician applies the CoolSculpting device to the targeted fat. Super-cooled air freezes those pesky fat cells, killing them via a process called cryolipolysis. Then, over the course of the following weeks, you'll see those stubborn pockets of fat be eliminated as your body rids itself of the dead cells. It's that easy.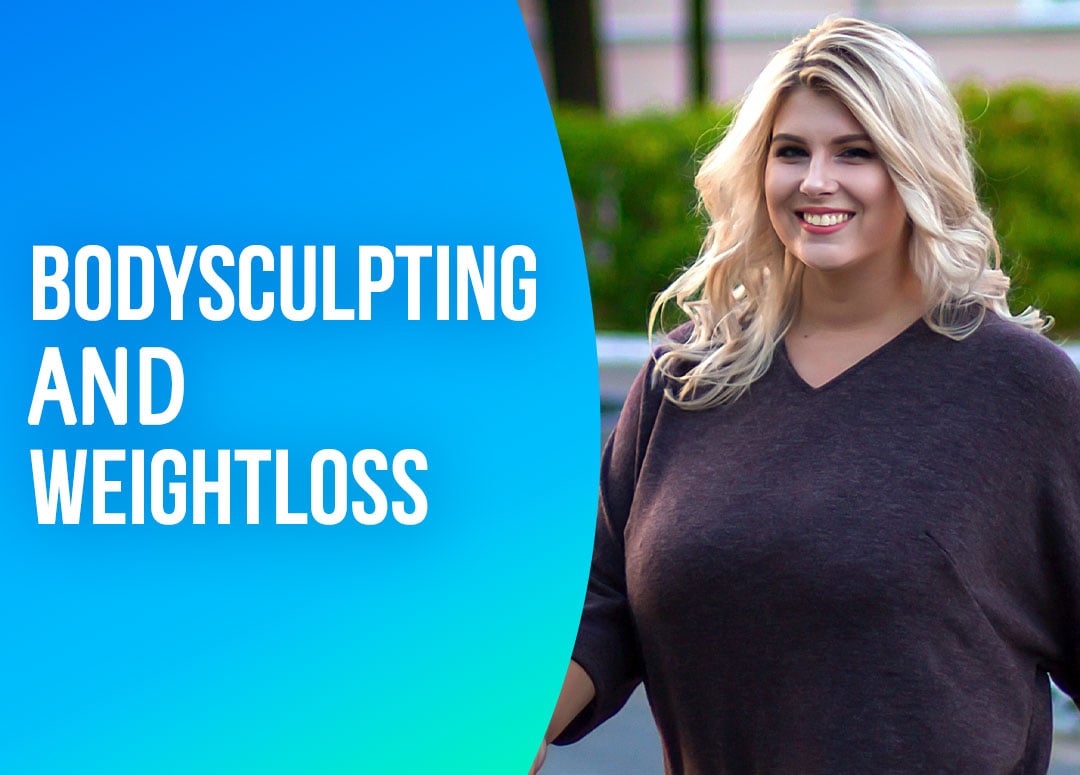 Body Sculpting Orlando Works!
By combining our expertise with cutting-edge fat-busting technologies designed to permanently remove stubborn fat, we can give you the body confidence you need and deserve.
Our proprietary stacked technologies using Coolsculpting, CoolTone, Fat Destruction Laser, and BodCussor combine to sculpt your body in ways you never thought possible.
When you see what these FDA-cleared technologies can do to eliminate those pockets of fat you'll say goodbye to the gym and hello to Bodenvy! We can help rid your body of stubborn fat that just won't budge with diet and exercise. We can't wait to show you how it works!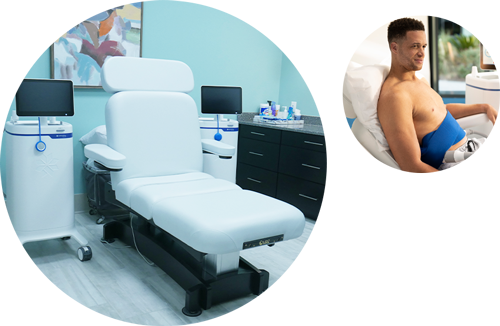 Convenient & Effective
If you're tired of spending weekends at the gym without getting the results you want, it's time to try the modern technologies our clients are raving about.
It's time to see real results!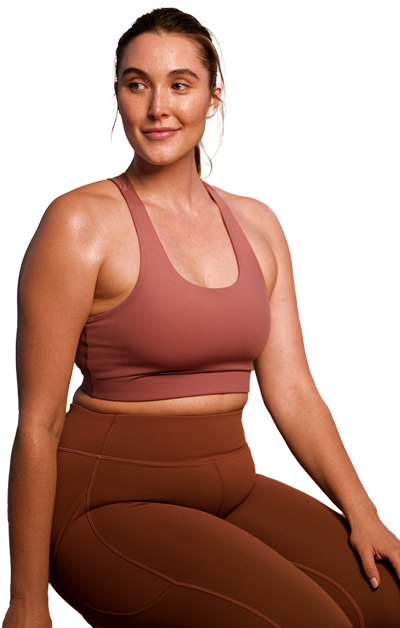 BodEnvy's Weight Loss Orlando Program
We know what it's like to struggle with your weight. You try so hard to eat healthy foods and spend countless hours in the gym. But no matter what you do it never seems to work. Achieving and maintaining a healthy weight shouldn't be this hard. We get it, and we see you.
Our proprietary Orlando weight loss program starts with a free consultation to assess your body goals and more importantly to listen. Your goals become our goals. Tell us what you have already tried that didn't work. Then we'll create an individualized plan to help you lose weight, reduce fat, and finally get the body you've been working for.
We spent years gathering knowledge that other providers can only dream of. Through careful study and monitoring of our client's successes, we created a proprietary plan that offers proven results, guaranteed!
Each plan is designed with your body goals in mind; no cookie-cutter programs here! We understand that just as your body is unique your plan to reach your goals must be too.
Get the Body You Deserve – Call Us Today!
The FDA or Federal Drug Administration is responsible for testing new medicines and treatments before they are allowed on the U.S. market. CoolSculpting has been under rigorous review by the FDA and has been FDA-cleared for fat removal treatments in the United States. This is no small thing and it can take years before a pill or device receives a green light from the FDA whose standards for patient safety remain high. At Bodenvy CoolSculpting Orlando, we take your health seriously, and will only provide you with the safest non-invasive fat destruction treatments.
If you are a relatively healthy adult with no severe health problems, you are a good candidate for successful CoolSculpting treatments. With its earned FDA approval as a stubborn fat removal treatment, performed by highly trained and certified technicians in a qualified setting, CoolSculpting remains to this day a safe and increasingly popular body sculpting method.
For those who prefer non-surgical fat removal techniques, CoolSculpting is a dream come true. There are no knives, no cutting into the skin, and no bleeding. Clients experience little to no discomfort. There aren't even post-treatment dietary restrictions to follow.
CoolSculpting kills excess fat cells in hard-to-reach areas by directing extreme cooling onto the target area, without damaging tissues. Following the treatment, you will receive a warming massage to encourage blood flow and the elimination of dead fat cells in the selected area.
CoolSculpting is safe as a stand-alone fat-killing treatment or used in combination with one of our other cutting-edge fat destruction, skin tightening, and muscle toning technologies.
Is CoolSculpting Recommended for Both Men and Women?
Yes! Fat does not discriminate. No matter who you are, if you have no disqualifying health problems then CoolSculpting can help you. Fat cells exist and persist on all bodies and therefore anyone with stubborn fat is a good candidate for body contouring in targeted areas with CoolSculpting.
In the past, women have been our more frequent clients but those statistics don't hold today. That's a good thing! Men have also discovered the benefits of targeted fat cell elimination with our advanced CoolSculpting technique.
No matter where you want to target fat loss, our CoolSculpting technicians can help you get rid of excess fat in treated areas. This is a huge confidence boost for anyone, regardless of sex.
Can I Be Too Old For CoolSculpting?
As we age, our bodies are more fragile than they once were. Certain treatments may take more of a toll on you physically than they might when you're younger. So it's perfectly natural to ask this question. But the answer is no, you are not too old for the CoolSculpting treatment. At our Orlando med spas, we have successfully treated clients as young as 20 and as mature as 80. Unwanted fat cells can live in a body of any age.
However, older clients may want to consider that their skin elasticity isn't as good as it was when they were younger. As we age our bodies produce less collagen causing loose skin. That's why we recommend CoolTone treatments along with CoolSculpting to reduce the risk of sagging in areas where fat pockets have been removed. These proprietary stacked treatment plans remove fat and tone muscles giving you an overall more youthful and healthier appearance.
We can show you how our stacked treatments of CoolSculpting and CoolTone can improve your appearance no matter your age. Contact us for a complimentary consultation and we'll create a personalized plan just for you.
Can CoolSculpting Orlando Be Part Of My Mommy Makeover?
It absolutely can! Many of our clients are new moms wanting to fit back into their pre-pregnancy jeans. Pregnant women gain weight as a natural part of their pregnancy so it's nothing to be ashamed of. But it's also natural to want your old body back!
Many new mothers research plastic surgery as a means to restore their previous body shape because they don't have time to work out at the gym several days a week. They're also far too tired! Losing weight post-pregnancy can also be complicated by the body's elevated hormone levels and a change in metabolic rate.
CoolSculpting provides new moms with not only a chance to eliminate fat cells accumulated during pregnancy but also a rare opportunity to lie back and relax. Take that much-needed nap while our technicians remove stubborn fat cells from your thighs, buttocks, upper arms, upper back, and abs. Before you know it you'll be back in your skinny jeans!
The CoolSculpting method is FDA-cleared for fat removal. It is safe and effective for new moms as a body sculpting tool.
Creating a personalized treatment plan to help you reach your body goals is what we're all about here at BodEnvy. During our complimentary and private consultation, we'll show you how stacked treatments of CoolSculpting and CoolTone can benefit you.
Stop sighing because you can't fit into your skinny jeans and call us today. We can help restore your body shape and your confidence!
Can I Get On With My Daily Activities and Go Back To Work After CoolSculpting?
Yes, since the treatments are non-invasive and last only from 30 to 60 minutes, clients can go back to work after their scheduled treatment.
Does CoolSculpting Require DownTime?
In short, no. Unlike plastic surgery that requires days or weeks of rest afterward, CoolSculpting does not. It is non-invasive and fast, involving little to no discomfort. It's quite simply the modern way to remove stubborn fat from your body.
Many of our clients come in for a lunch-hour treatment and return to work when it's done. Their coworkers are none the wiser! CoolSculpting has little to no side effects for most clients, so you can return to work, go shopping, or brunch with friends post-treatment.
Convenience is one of the main reasons for CoolSculpting's popularity.
Will My Health Insurance Cover CoolSculpting Cost?
While looking your best may be of the utmost importance to you, CoolSculpting is considered an elective treatment not vital to keeping you alive. So no, insurance companies don't usually cover body sculpting treatments or aesthetic surgeries like liposuction.
Body shaping treatments like CoolSculpting can seem like a major expense. But when you take into consideration all the benefits, it is worth it. After all, you only have one body to live in, you're not getting another one.
Speak with your insurer and see what they have to say. If they won't cover the cost of CoolSculpting treatments then contact us for a FREE consultation. We can assist you in finding financing options through CareCredit at our Bodenvy CoolSculpting Orlando locations.
How fast will I see my results?
As magic as CoolSculpting seems, you won't see results in an hour. What you will experience is a non-invasive, effective way to rid your body of stubborn fat without surgery.
After your CoolSculpting treatments are completed, your body will begin to remove the dead fat cells via natural metabolic processes. As this process continues you will begin to see the targeted areas of your body become slimmer. This process usually takes a few weeks, as it varies for every person. As the weeks progress the results will only get better and better as those fat cells are systematically flushed from your body.
Some clients begin to see results after only 21 days. The results will become most visible after 90 days, and in some cases, clients continue to see results for up to 6 months.
How Many CoolSculpting Sessions at Bodenvy Orlando Would I Need?
The short answer is it depends. FDA-approved CoolSculpting treatments are customized to the client's individual needs. If you only need fat removal under your chin, for instance, it will mean fewer treatments than if you are targeting the buttocks or thighs. Your body shape will also play a part, as will your body sculpting goals.
Our free private consultation serves this purpose. There we can determine your body goals, if CoolSculpting is the right approach to achieve them, and create a targeted body shaping plan to make sure you succeed.
Here are a few facts about CoolSculpting you need to know:
A small target area means fewer treatments. This is also true if you have been committed to a strenuous diet and exercise routine before the treatments begin.
Surgery is still more disruptive. No matter how many Coolsculpting treatments you may need, it is still less time off work, and less painful as Coolsculpting involves little to no discomfort.
Results come quickly. You can expect to see the results on your body within 90 days and continue for up to 6 months.
Touch-up treatments are available to help keep your new body shape and get closer to your body goals.
There is no way of estimating how many treatments you will need without a private consultation. However, once we have done that we can be quite specific and present a targeted treatment plan.
Do I Have to Take Vitamins or Follow a Rough Diet and Exercise Regimen After CoolSculpting?
In short, no. CoolSculpting is a complete treatment that does not require you to take costly vitamins whose ingredients you've never heard of, nor is there a strict diet you need to follow to see results. A lot of our clients expect add-on requirements like this because they have never tried CoolSculpting before.
CoolSculpting does not require you to completely change your way of life. But many of our clients are inspired to do so once they see their results! They begin eating healthier or step up their workouts because they want to keep and improve on those results. We do recommend healthy eating and as much exercise as you can fit into your schedule. But it is not a requirement. It just makes sense to be healthy!
Is CoolSculpting in Bodenvy Orlando Time Consuming?
If you could have a fat-killing treatment on your lunch break or undergo plastic surgery and lie in bed for days on pain medication, which would you choose? Well, the answer is simple. Plastic surgery is much more disruptive to your life than CoolSculpting. Let's compare.
Plastic surgery involves many consultations and visits before the surgery is performed. Then after you wake up you are given pain medication and told to stay in bed for as long as it takes for your body to begin to heal. Think of all the missed workdays and added cost of lost wages that this involves, not to mention the incredible discomfort.
After one free consultation with us, we show you a plan of action to achieve your body sculpting goals. Now imagine walking into our medspa and being shown into a treatment room. You lie down, phone in hand, ready to catch up on your favorite YouTube channels. The technician places the device onto your target areas while you relax. After only 35 minutes per applicator, you are given a warming massage and told to dress. Within minutes you are going on with your day. In most cases, in under an hour, you will have received a treatment that removed fat cells forever. During the next few weeks, you will see the results, and you'll keep seeing them as your body gets slimmer and slimmer.
The number of 35-minute sessions is determined on an individual basis during your free consultation. If you are targeting only a small area like under the chin you may only need 1 or 2 sessions. If you are targeting your thighs, buttocks, and abs you may need a longer series of treatments to see the results you want.
Is CoolSculpting Painful or Uncomfortable?
If you're looking for painless body sculpting in Orlando, CoolSculpting is your best choice. The FDA has cleared CoolSculpting as an approved non-surgical fat loss method. During the treatment, our trained technicians place the applicator onto the desired area. This device sends super-cooled air, which kills the fat cells. The most common sensation clients have is the tingling sensation much like when your hand or foot falls asleep.
Once the session is completed the technicians will perform a warming massage. The purpose of this is three-fold: it relieves the tingling sensation, helps push the dead fat cells toward lymph nodes where your body will metabolize them naturally over the next few months, and help "wake up" the nerves. Some clients may experience little discomfort during this massage, due to the nerves "waking up" after being numbed because of the cold temperatures.
Bodenvy CoolSculpting clients have given video testimonials that you can view on our website. They will give you a better idea of what to expect and you'll get a better idea of why CoolSculpting is a preferred method for fat destruction.
What Makes Me a Good Candidate For CoolSculpting?
You may be asking yourself "Is CoolSculpting right for me?" or "What makes me a good candidate for CoolSculpting?" especially if you have researched all the body sculpting Orlando methods available to you. If you, like most people, have areas of stubborn fat that simply won't go away no matter how much you diet or exercise, then you're a good candidate for CoolSculpting.
This revolutionary method was developed to specifically target subcutaneous fat deposits that workouts just can't budge. If you have some of these fat deposits, which most people do, and are looking for a non-invasive alternative to liposuction, then you're whom the CoolSculpting developers had in mind.
CoolSculpting is an FDA-approved treatment that is safe for most adults. It is a technologically-advanced way of "deleting" fat cells from the body in a way they cannot return. It is a passive treatment, meaning there is no effort on your part. The work is done by the revolutionary CoolSculpting device which shoots super-cooled air onto your targeted areas of stubborn fat.
It is not recommended for clients with excessive amounts of visceral fat and should not take the place of a healthy diet or workout routine. The CoolSculpting method helps clients reshape their bodies where their efforts have failed. It is non-invasive with little to no discomfort, making it an easy solution for most people.
Men and women alike can benefit from this modern fat-loss method. It is preferable to plastic surgery as it involves no downtime, loss of work, pain, or recovery period. Simply lie back and let our technicians freeze off those stubborn fat cells once and for all.
If you're still wondering whether this method is right for you, our free consultation is where we can provide you with more details and determine if you are a good candidate for CoolSculpting. We'll create an individualized plan to reach your aesthetic goals. We serve the central Florida and Orlando region and we'd love to tell you more about how this unique treatment can benefit you.
What If I Am Not a Candidate For CoolSculpting?
At Bodenvy CoolSculpting Orlando, we understand that every body is different, hence we created our Extreme Transformation. That's right. This innovative weight loss program uses the latest stacked fat destruction, skin tightening, muscle toning, and lymphatic drainage technologies, plus nutrition and meal delivery to help you achieve your ideal body figure.
This program is everything you need to transform your lifestyle and body. When clients have excessive amounts of visceral fat, they are not candidates for CoolSculpting, as CoolSculpting targets subcutaneous fat only. The Extreme Transformation starts by focusing on eliminating the visceral fat first, then tackling the subcutaneous fat. Once most of the visceral fat is gone, clients become candidates for CoolSculpting.
Is CoolSculpting Expensive?
Unlike plastic surgery methods, such as liposuction which is expensive and painful, CoolSculpting is much less costly and requires no incisions.
The cost depends on the number of applicators desired. The number of applicators varies depending on the size of your targeted areas and how many areas you want to target. So as you can imagine, the cost varies by the client and their goals. For instance, if you are only targeting your chin, it will require fewer applicators than if you are targeting your abs and thighs, or other multiple areas. The average price can range between $2,000 and $4,000 depending on your overall body sculpting goals. These costs are similar to or less than the cost of plastic surgery. However, as the #1 CoolSculpting provider in the nation, we are able to provide our beloved clients with even bigger deals and discounts!
If you've been dieting and working out for years without the desired results you've no doubt already invested a lot of money on healthy foods and gym memberships. Your investment in yourself continues with our treatments that will not only be effective but finally produce the results that have eluded you.
Can CoolSculpting Remove Fat From Anywhere On My Body?
Multiple regions of the body have been approved by the FDA for CoolSculpting treatments. These areas include:
Under the chin (neck)
Abdomen
Thighs
Flanks
Arms
Bra fat
Lower buttocks
Chest
The most bothersome areas for most people have already been approved for CoolSculpting treatment. People are different and store fat differently but for most, these areas cause the biggest complaints.
Body contouring methods like CoolSculpting are a godsend for people already on a diet and exercise program but still have pockets of stubborn fat in different parts of the body.
Can My Double Chin Be Targeted With CoolSculpting?
One of the most requested areas targeted for fat removal is the submandibular and submental areas, also known as the double chin. CoolSculpting was designed to effectively rid fat cells from this area, among others. The ingenious method is FDA-cleared for targeting the chin, buttocks, thighs, abs, midriff, upper arms, and upper back.
CoolSculpting is particularly effective on the chin area with our clients enjoying fantastic results. It generally takes one or two treatments to get the slim look you want. And just remember that it is non-invasive surgery and doesn't entail bleeding as you would experience with plastic surgery.
After a CoolSculpting treatment, you don't have to wear a weird head device under your chin, the fat just dissolves!
What Happens to Targeted Fat After CoolSculpting? Where Does It Go?
Great question! During liposuction, the fat gets sucked out of your body through a long tube, quite painfully. CoolSculpting is the saner, non-invasive way to remove fat from the body.
During your treatment, the trained technician will ask you to lie down in a private treatment room. Then they will place the CoolSculpting device onto your targeted areas. The device will then blast extreme cooling onto the area. This kills the fat cells living there. They die and cannot be regenerated. After the treatment is completed the technician will administer a warming massage to stimulate blood circulation and begin your body's natural metabolic process to rid the body of dead fat cells.
Over the next couple of weeks, your body will metabolize the fat cells. In other words, your body will dispose of the dead fat cells through natural processes and you will begin to see the targeted areas shrink before your eyes. Your fat goes away and your confidence returns.
What About Side Effects? Does CoolSculpting Have Any?
When you undergo a surgical procedure, you can expect side effects. It is, after all, an invasive procedure involving a knife.
What's so great about CoolSculpting is the convenience, as well as the effectiveness. Now you won't have to resort to surgical procedures like liposuction to rid your body of unwanted or resistant fat.
During the treatment, the technician applies the CoolSculpting device to your target areas. You may feel a tingling sensation that is similar to when your foot or hand falls asleep. Others may feel a slight tugging or pulling, mild cramping, or numbness.
After the treatment is completed some clients experience slight swelling or temporary redness at the treatment site, faint bruising, tingling, itching, or skin sensitivity. These mild symptoms are temporary and will disappear within a few weeks or even a few days. Other side effects may occur but are extremely rare.
What Happens After CoolSculpting Treatment?
CoolSculpting is a non-invasive treatment and requires no downtime for the patient. You can immediately go back to work after a treatment. You may experience some side effects such as mild cramping and tingling, but these will disappear in a few days.
I Gained Weight After My CoolSculpting Treatment, Now What?
This is a question we hear a lot. After you've spent all that time and energy getting fit, eating right, and supplementing the results with CoolSculpting for fat removal, you gain weight. What happens to the fat? Where will it go on your body?
We're all human and old habits can come creeping back. And let's face it, no one is giving up double cheeseburgers for the rest of their lives. But if you gain weight after CoolSculpting, the fat won't appear in large masses in one place of your body.
The best way to ensure you don't gain weight is to maintain your healthy lifestyle and don't go overboard enjoying fatty foods. Maintaining as much muscle mass as possible will also keep your metabolism running optimally.
If you do gain weight after your treatments contact us for a consultation. We have options available to you to get you back on track.
COOLSCULPTING FEATURED IN