Why TempSure Envi Is the Face Lift Miracle You're Looking For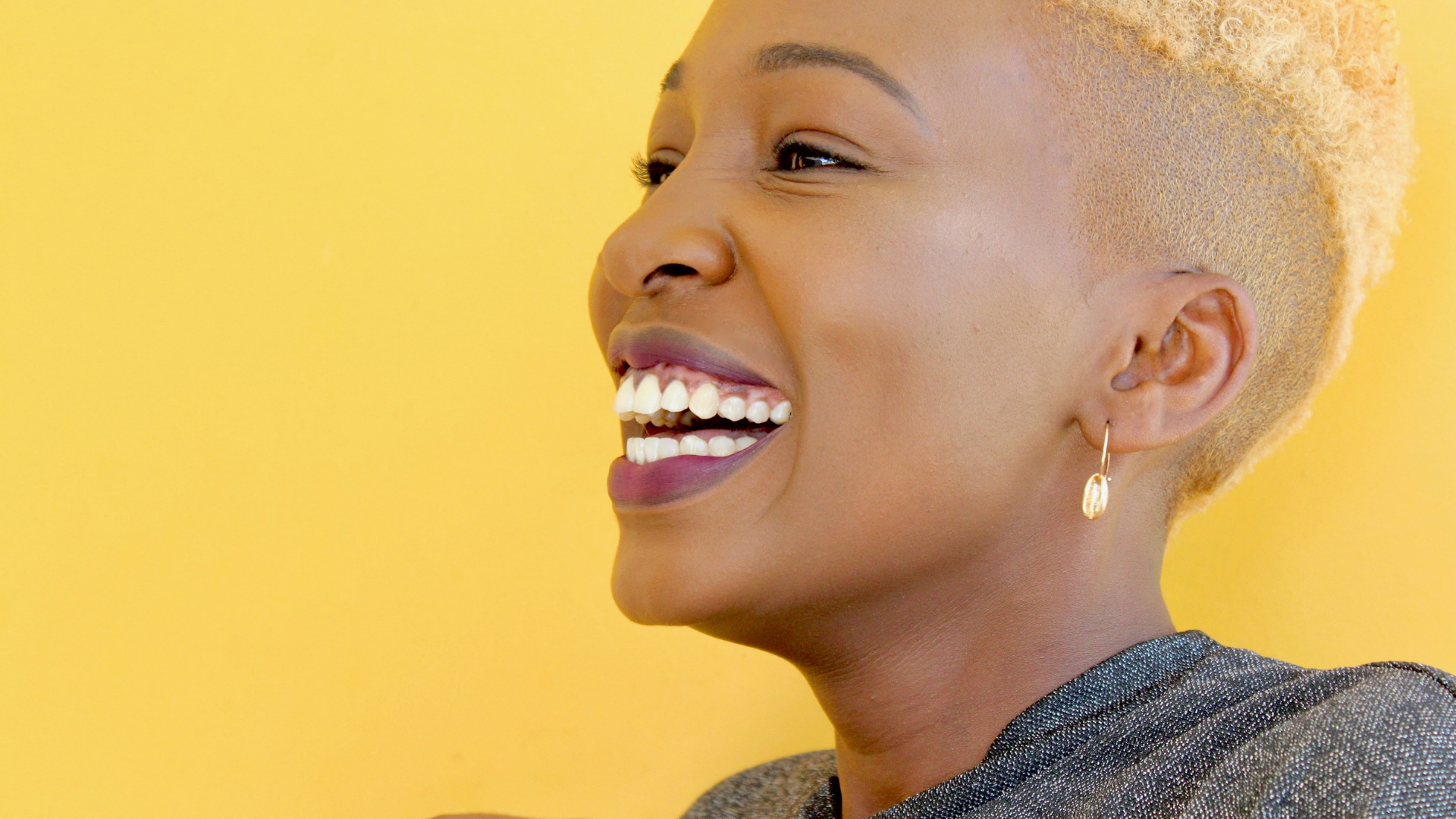 Gravity and time are cruel mistresses. As we age, we like what we see in the mirror less and less. It isn't our fault.
We buy skin-tightening creams, wear elastic straps under our chins at night, and are almost religious with our spa facials. But still, our faces droop and show inevitable signs of aging. It's quite disheartening, really.
How We Age
As we get older, our good friends collagen and elastin begin to lose their superpowers. While we're young we produce loads of these benevolent forces and they dutifully hold up our faces no matter how many facial expressions we make or rough makeup removals we perform.
But around our late 30s to early 40s, they meet their Kryptonite: hormonal change. Sure, you can swig collagen powder with your coffee every morning and it will help as much as putting your finger in a broken dam.
Slowly but surely your skin loses its glow. Your skin becomes looser and begins to hang from your cheekbones. Your jawline becomes slack and jowls begin to form around your mouth.
Time and gravity show no mercy, that's why plastic surgeons drive a Mercedes.
Limited Options
So what's the answer? Until now, most people have either learned to love their saggy cheeks or opted for a plastic surgery intervention. But that doesn't always end well.
The best scenario leaves you with scars by your ears and memories of intense pain. The worst scenarios leave us with a permanent wind-tunnel look. Not optimal to say the least.
Those of us who want to avoid general anesthesia, plastic surgeons, and weeks of moaning in agony while we heal want alternatives to cosmetic surgery. And yes, there are techniques available, but those can be a bit scary too.
Botox done incorrectly can leave you unable to show emotion on any level other than stoic. Dermal fillers can make you as puffy as the StayPuff Marshmallow Man and just as sexy. And let's not forget laser resurfacing, that feels like you've been sunbathing on the sun itself.
Is painless facial rejuvenation then the elusive dream? Are we just to accept the fate that time and gravity bring us?
Absolutely not. It's technology to the rescue again. Let's talk about a treatment that lifts the face, smooths wrinkles, softens crow's feet, and tightens droopy jawlines. Let's talk about TempSure Envi.
TempSure Envi: The 20-Minute Miracle Face Lift
TempSure Envi is the newest technology for lifting the face. It is not a surgical procedure, you'll be happy to know. It's a quick, painless laser procedure that utilizes radiofrequency energy to tighten skin, smooth deep wrinkles, and restore a youthful glow.
This new facial rejuvenation procedure is safe for any skin type or level of sun damage and can be used as often as you like to maintain the effect as you age.
Who Is a Good Candidate for TempSure Envi?
Anyone who wants a non-invasive, painless facial lifting and smoothing treatment that rivals a facelift. If you're someone who wants to avoid the pain and downtime of eyelid surgery, neck lift, smoothing of frown lines, or even a full surgical facelift TempSure Envi is the answer for you.
How Does TempSure Envi Work?
This advanced heating device shoots radiofrequency energy waves deep under the skin to wake up your collagen factory. It does this by tricking your body into thinking it has been injured, so the body sends out an army of collagen to repair the damage. This plumps up the face, smooths wrinkles, and lifts sagging skin.
How Does TempSure Envi Differ from Previous Devices?
Earlier facial rejuvenation treatments using radiofrequency have been used for many years. But they overstimulated nerves and could be painful for many people. Tempsure Envi has been designed to affect nerve endings less, allowing for greater heat to be used during the procedure. This gives better results faster and with fewer treatment sessions.
TempSure Envi gives you the lifting and smoothing results you're looking for in less time than it takes for a pedicure. And yes, you'll see tightening results after the first treatment, followed by more improvement as the weeks go by. The final result will be visible after 4-6 weeks.
Is the TempSure Envi Treatment Safe?
In a word, yes. TempSure Envi is FDA-approved and reputable clinics will only allow highly-trained technicians to administer the treatments. The FDA is the only government entity authorized to approve medical technologies and aesthetic devices. This includes radiofrequency technologies like TempSure Envi as well as lasers, ultrasound, and other non-invasive cosmetic treatment devices.
The FDA demands lengthy studies and testing as well as comprehensive results documentation before it will even consider giving their approval.
Does TempSure Envi Hurt?
No. In fact, TempSure Envi treatments are painless and non-invasive. They require no surgery or downtime. While you may feel a warming sensation that needs to be adjusted for your comfort level, there is no pain involved.
What Can I Expect from a TempSure Envi Treatment?
After a lengthy discussion with your technician about your goals for the procedure, you will be directed by the technician to lie back and get comfortable.
Then small devices specifically designed for the contours of the face are used to deliver the radiofrequency beneath the facial skin. These devices are designed to be used on even the most delicate areas of the face, including the eyes, mouth, and jawline.
The session can be concentrated around the eyes to treat crow's feet, the mouth to treat fine lines or jowls, or the jawline.
This non-invasive treatment is not painful. You may feel slight vibrations under the skin and a warming sensation. The treatment lasts 30 minutes for a single area of the face. Treating the entire face will take between 30-60 minutes.
What Does a TempSure Envi Treatment Feel Like?
After the technician turns on the device, a smooth gel will be put on your facial contours. Then once the device is ready, the applicator is placed onto your target areas. You will begin to feel a warming sensation beneath your skin. This is the radiofrequency energy causing minor damage so your collagen production is activated.
If the sensation becomes warm enough to be uncomfortable, simply tell the technician and they will adjust the temperature. The treatment will continue as the technician gently moves the applicator in a swirling motion over your face.
Once the session is completed, your face will feel taut. You may notice a smoother skin surface and a slight lift at the arch of your eyebrows. Your cheekbones and jawline will look more defined. The overall skin surface will look pink, just like when you've been in the sun.
Does TempSure Envi Have Side Effects?
The most common side effects are as follows:
Facial redness. You will look like you've been sunbathing and your face and neck will feel hot to the touch for a while.
Minimal swelling. Your dermis has taken slight damage to stimulate collagen production so you may experience facial swelling for a couple of days. Each client reacts differently.
What Results Can I Expect from TempSure Envi Treatments?
The results from TempSure Envi treatments will vary from person to person depending on your age, how many problem areas you've chosen to address, and how many sessions you sign on for. But from just 3-5 treatments you can expect a tightening of the skin overall, wrinkles with a smoother appearance, and general lifting.
While it will take a couple of months for the collagen infusion to take effect, after that you will see what can be described as a mini-facelift with none of the pain or downtime.
When Will I See the Results of TempSure Envi Treatments?
You will see an immediate difference after the first treatment. The full effects will show themselves a couple of months after the treatment course is finished. It takes a while for the collagen to rebuild what time has taken away.
If, after a couple of months have passed, you would like to see even greater results, TempSure Envi treatments can be continued. There are only benefits to be had from more sessions and in fact, it will continue to fight the effects of gravity that don't ever stop.
Are the Effects from TempSure Envi Treatments Permanent?
The collagen boost you get from the treatments is indeed permanent. But so it is gravity. It is highly recommended to have touch-up sessions a few times a year to continue enjoying the benefits of added collagen.
One of the best advantages of TempSure Envi is that it isn't surgery. It is much easier to endure a non-invasive lifting treatment with technology than it is several invasive surgeries.
How Often Will I need TempSure Envi Touch-Ups?
Again, it is definitely something that varies from client to client. Depending on your age, sun damage, and what your goals are, touch-up sessions can be recommended on an individual basis. Generally, it is recommended to receive a course of 6 sessions every couple of months to continue the lifting benefits of TempSure Envi.
There are of course exceptions to this rule. Younger clients may not need to have sessions at this frequency.
Is TempSure Envi Better Than Ultrasound Therapy?
In short, TempSure Envi is easier to control at the precise levels that provide the client comfort. Such exact control is not possible with ultrasound therapy.
TempSure Envi is also the most advanced FDA-approved treatment for lifting and smoothing facial skin.
What Problems Can TempSure Envi Treat?
The FDA has approved this technology for treating the entire face but most clients have very specific issues they want to address. It can be used on forehead creases, wrinkles between the brows, smoker's lines around the mouth, crow's feet, droopy cheeks, sagging chin line, and much more.
Officially, TempSure Envi is approved as a facial rejuvenation treatment for:
Upper and Lower Eyelids
Forehead and Between Brows
Lifting Eyebrows
Eye Wrinkles
Cheeks
Mouth Areas
Lip Plumping
Hanging Cheeks or Jowls
Jawline
Neck and Chin Areas
What Happens Post Treatment?
Once the technician has cleansed your face of the conductive gel, you are free to go home or continue with your day as usual. You will experience a tightening of the facial skin and some redness. Some patients experience a little swelling that dissipates after a day or two.
You will see results immediately. Your skin will exude a healthy glow and a gentle lifting of the facial features.
Can I Wash My Face or Wear Makeup After TempSure Envi Treatments?
The technician will cleanse your face post-treatment so you can let your skin rest until the following day. Once 24 hours have passed and any swelling or redness has gone away you can apply light makeup. Powder is recommended instead of foundation so you don't rub your skin too much until it has fully recovered.
Are You Ready to Try TempSure Envi?
By now you can see why TempSure Envi is considered the "miracle facelift." By utilizing technology instead of surgery, women can now enjoy subtle facial rejuvenation that actually improves the overall quality of their skin as well.
By activating your body's own collagen factory, TempSure Envi remains a completely natural facial enhancement. Say goodbye to knives, pain, needles, and fillers. TempSure Envi is here!
bodenvy Offers TempSure Envi Treatments Today!
bodenvy has long been the best med clinic in the greater Orlando area offering the most advanced body sculpting and facial rejuvenation treatments in the area. They enjoy a reputation for professionalism with a client-centered approach.
To book your TempSure Envi sessions or to simply hear how this treatment can benefit you, contact us today for a private consultation.