The Lipo Lowdown Technically Speaking
The tumescent liposuction technique, which uses local anesthesia, as opposed to general or IV anesthetics, was developed in the 1980ss. Prior to the advent of this method, liposuction procedures were performed under full general anesthesia. Nevertheless, it was later found that this procedure worked successfully on those patients who wanted large amounts of fat removed. In addition, it was discovered that the use of local anesthetics significantly re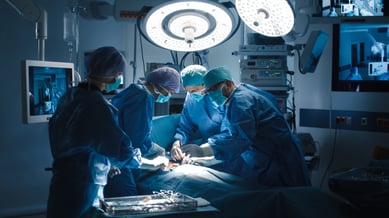 duced post- operative adverse effects. Currently, tumescent liposuction is becoming more and more popular as a safer alternative to traditional liposuction techniques. The true tumescent liposuction technique uses a dilute combination of lidocaine and epinephrine. High volumes of the diluted solution are injected into the subcutaneous fat. The procedure is conducted using micro cannulas and small incisions which aren't closed with sutures. By not suturing the incisions, post-operative drainage is promoted. This, in turn, reduces systemic lidocaine absorption, which drastically reduces inflammation as well as soreness, tenderness, swelling, and bruising.
Other Advantages of Liposuction In Orlando Fl
Epinephrine is a bodily hormone and neurotransmitter that reduces blood vessels and minimizes bleeding. The local anesthesia combination also makes the skin and fat swell, making it easier to suction out the fat cells. With traditional liposuction performed under general anesthesia, blood transfusions where required due to the significant amount of blood loss. Tumescent liposuction reduces blood loss, thus making blood transfusions unnecessary. The use of bacteriostatic lidocaine can also decrease the potential risk of infections.
The Pain Factor
Patients undergoing tumescent liposuction using local anesthetics usually experience less pain. Patients undergoing the procedure using general anesthesia frequently required narcotic painkillers, which as we know, depending on the person can be dangerous territory. Patients using local anesthesia usually only require acetaminophen since the local anesthesia lasts for many hours after the procedure.
Other Considerations
Skin irregularities including lumps and depressions were a common result of non-tumescent liposuction. With tumescent liposuction utilizing a local anesthesia, these irregularities are largely eradicated. Since the patient is awake throughout the procedure, the doctor can have the person stand to see if areas were missed. This reduces the need for secondary surgery to attain full satisfactory results.