What Is A Body Contouring Procedure
Body contouring is synonymous with body sculpting, which is the targeted reduction of fat and tightening of skin in an area of the body. At bodenvy we have taken it a step further with the addition of muscle toning. Unlike other aesthetic practices that provide an un-ending number of beautification services, bodenvy only focuses on non-invasive body sculpting. It's all we do! This has allowed us to hone our skills to provide the best results possible. After all, would you go to a family doctor for heart surgery? Experience matters, so call us today at 407-NEW-BODY.
Are You A Candidate
The first step is determine if you're a good candidate and if body sculpting will provide your desired results. bodenvy provides a free no-obligation consultation. During the consult one of our professionals will do a quick exam, provide 3D body imaging, discuss your desired goals and provide an honest assessment of your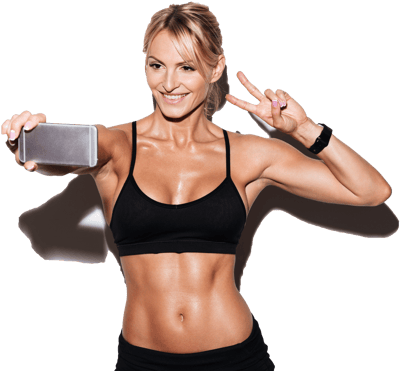 potential results. It's our firm belief that no one wins unless you have the proper expectations. Body shaping is for adults that have tried diet and exercise to lose unwanted areas of fat. Typically a good rule of thumb is that you should be within 30 pounds of your ideal body weight and have unwanted fat to qualify. Body sculpting is not a weight loss alternative.
Best Body Sculpting Orlando, FL Treatment
At bodenvy we provide non-invasive enhanced targeted fat reduction, skin tightening and muscle toning for roughly the same price other practices charge for CoolSculpting alone. We use two different types of technologies to reduce fat - cryptolysis (freezing fat) and ultrasound. Both of these are FDA cleared and provide unsurpassed results to remove fat cells without plastic surgery. It's important to realize that after stubborn fat is removed you may have loose skin. We use a heating technology called VelaShape to tighten skin and stimulates Collagen production for more youthful looking skin. Call bodenvy CoolSculpting Orlando today if you're looking to make changes to your skin and fat without cosmetic surgery.
What Results Can I Expect?
You may see a 1" - 5" inch reduction depending on the services you have. The best part is that our fat reduction services are permanent after the fat dies and is naturally removed from the body! We always suggest a healthy diet and exercise, but it's not required. It's fast, painless and you can return to work on the same day of the treatment. In fact some have mommy makeovers the same day. Contact us if you're looking to sculpt your body without the help of a plastic surgeon and reconstructive surgery.