Some Advice About Plastic Surgery Orlando
If you live in central Florida and are thinking about plastic surgery Orlando you are probably doing some research. If not, you definitely should. Cosmetic surgery should be something you take time to research thoroughly, whether it be the procedure or the doctor or the clinic it's performed in. The procedure is also something you should not undertake on a whim. Most good surgeons will tell you that any kind of cutting into the body will be difficult, with the final result apparent much later.
Types of Procedures
Maybe you're considering a tummy tuck to be able to put those jeans back on again that you love or you've just had a baby and want your body to more closely resemble the one you had before getting pregnant. The new "mommy makeover" evolved from women's desire for precisely this reason. Or maybe you're looking at breast augmentation, which remains the most popular cosmetic procedure in the world. If you considering these or other popular items like a nose job, eye lift or liposuction Orlando; whatever it may be you should do yourself a favor and not just take someone's word for how it will turn out. Everyone's body is different and everyone's result is as well.
Plastic Surgeon, Dr. - What to Look For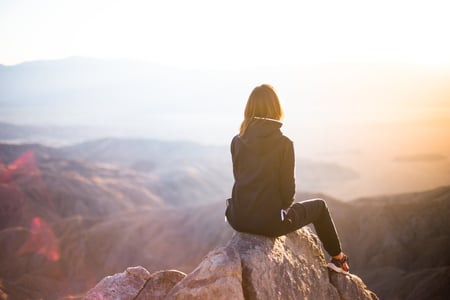 Someone you know may have had one or more procedures done and you like the way it turned out. Great! Take down the name of their doctor and start looking into his practice, even if this person claims the doctor comes highly recommended. Where do they do procedures: a hospital or private clinic? Is he or she a board certified plastic surgeon? Look them up on the state board register and the Better Business Bureau. You might even look at Yelp. Review everything you can. If you're satisfied with your findings then book a consultation.
Ask Questions
During the consultation with your chosen surgeon in Orlando don't be afraid to ask questions. Look for the diploma hanging on the wall and note which university it's from. Ask about the number of years in practice. If you know which procedures you want done, ask how often they perform them. Don't forget to get all your questions answered about the procedure itself also; what to expect before, during and after.
Prepare Your Mind and Body
Once you've booked your procedure you still have some prep work to do. Physically you should be in the best shape you can be in prior to undergoing any trauma to the body. This will help during the postoperative phase. You need to prepare yourself mentally, too. Seeing yourself after it's done and before healing is complete can be a bit of a shock. Know what to expect and prepare for it. Anyone who has had cosmetic surgery, if they're honest, will tell you it wasn't what they were expecting it to be like. You will have your own expectations. Just make sure they're realistic.
Be a Patient with Patience
Postoperative appearances often shock the patient. Many tears will be shed if you look in the mirror expectantly too soon. Your body has suffered a trauma of sorts and is diligently working to adjust and rebuild. This takes weeks, not days. If you've had a breast and body procedure simultaneously it will be anywhere from extremely uncomfortable to painful for a while. Your body is repairing many areas at the same time and this discomfort is normal and expected.
Relax and Unwind as Best You Can
Take this down time to pamper yourself. Try a new skin care regime on your face. Give yourself a pedicure. Binge watch all those TV shows your friends rave about that you never had time for. It's going to take the time it takes so you may as well make the most of it.
Result and Check Ups for Great

Body Sculpting
After some weeks your bandages will come off and your surgeon will assess the results. You may be deliriously happy or think it needs a tweak. Discuss this with your doctor and make sure the end result is what makes you happy with your new body. After all, that's what the entire effort was about.