Find Out About CoolSculpting Winter Park
CoolSculpting Elite is an effective new way to remove stubborn fat from those areas of the body that still haunt you and make your jeans tight. You've read about it, you've heard friends talk about it, and you've researched the procedure online. You're ready to do this thing!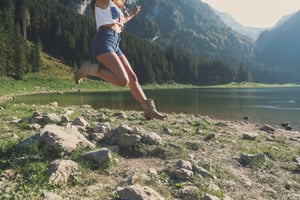 Excellent! We're ready to help you get the body you want with this revolutionary new body contouring technique called CoolSculpting Elite. It's our passion and our clients become passionate about it after their very first treatment. It's easy to get hooked when you know the details.
CoolSculpting Elite safely and effectively murders those fat cells lurking on your tummy, your upper arms, your thighs, and under your chin. Anywhere you have unwanted fat, CoolSculpting Elite can make it go away.
The procedure is simple, quick, and easy. You can even book one during your lunch hour and be back in time to impress your boss. If you're the boss, your team will be none the wiser. You lie back in our comfortable treatment room while the CoolSculpting Elite machine is placed on the target area. While it's freezing your fat cells to death, you can update your online status, listen to a podcast, or watch your favorite YouTube channel. It's that easy.
When the treatment is complete you simply go back to your plan for the day with no pain, incisions, pain medications, or discomfort. Yeah. There's a reason it's so popular!
Contact us today for a full and private consultation and we'll show you how we can make all those clothes in your closet fit nicely again the way you want them to. The added confidence you'll have is no extra charge. Take the first step and get your price for CoolSculpting Elite at our Winter Park location sent in seconds!