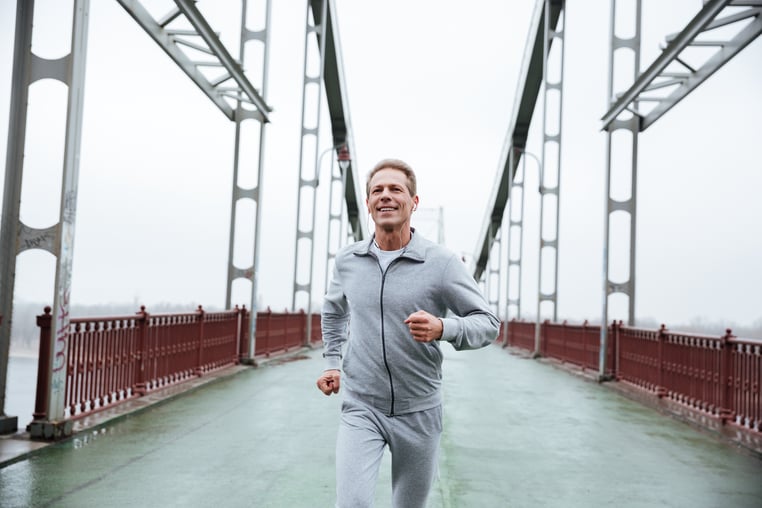 Even for the most dedicated body sculpting aficionados, the new CoolSonic program at bodenvy is a revelation. Most medspas and body shaping clinics offer one or two advanced fat-melting treatments. But bodenvy has leveled up to a whole new fat-busting niveau with their layered treatment program.
Through research and innovative thinking, the expert technicians at this unique Florida medspa have developed a unique stacked approach to helping their clients melt stubborn fat in the most hard-to-reach target areas. And their thrilled clients are here for it.
The CoolSonic Plus Program works the same way a sculptor works. One fat-busting method eliminates entrenched fat cells in a few target areas, while another reduces circumferential fat in others. Then toning and tightening sessions are the finishing touches on a new work of art: your most perfect self.
Michelangelo couldn't do it any better. But of course, he didn't have our technology. What makes this program more effective than others is the sequence of treatments and how they're scheduled to work optimally for your individual shape.
Let's take a look at what makes CoolSonic your best body sculpting investment. The following programs are included in the 12-week CoolSonic Plus Program. Each one is designed to attack fat differently than the others. Used consecutively, the overall effectiveness is greatly enhanced.
The CoolSonic Plus Treatment Regimen:
Coolsculpting Elite
Z-Wave
Emerald Green Laser
CoolTone

Step 1 - Coolsculpting Elite
Most people have heard about coolsculpting, also known as "cryo lipo." This wildly popular FDA-cleared treatment utilizes cryolipolysis or extreme cooling to kill fat cells in the treated area. Once these cells are dead, they are gone forever. They don't grow back.
The dead cells are flushed from your body naturally over the next couple of months, leaving you with a slimmer silhouette week by week.
During the non-invasive, painless treatment session, you lie back and relax texting friends or streaming a movie. The Coolsculpting Elite device is placed over the area targeted for fat reduction and turned on. Within minutes, you will feel a slight tingling where the freezing air is killing fat cells.
After the session has ended, the licensed technicians will gently massage the area to warm you up and get circulation stimulated. There is no downtime to Coolsculpting Elite. You can hop up and go on with your day when the treatment has ended.
Step 2 - Z-Wave
Used in tandem with Coolsculpting Elite, Z-wave is the booster rocket that helps your body eliminate fat and promote cellulite reduction. Many clients with stubborn fat lament the ugly orange peel appearance of fat on thighs and buttocks.
Z-Wave technology delivers both muscle pulses and tensile waves to increase fat cell elimination after Coolsculpting treatments. This intensifies body contouring results by up to 50% and provides the skin-tightening effect you need after eliminating pockets of fat.
Step 3 - Emerald Green Laser
Emerald Laser technology truly seems like magic. Imagine green beams of light dancing across your body, killing fat cells painlessly. That's it in a nutshell.
This full-body FDA-cleared laser fat reduction device can be used to eliminate fat from hard-to-reach areas that other devices can't reach. Clients have routinely seen ½ to 1 ½ inch circumferential reduction in just one 30-minute session.
Step 4 - CoolTone
Now that fat has been eliminated from all the nooks and crannies it loves to hide and your skin has been tightened and renewed, it's time for intense muscle-toning that won't cost you one drop of sweat. CoolTone treatments are like getting 6 months of workouts without moving a muscle.
CoolTone technology delivers lifted buttocks, toned thighs, and trimmed tummies in record time. How? By utilizing electrical impulses that gently contract your muscles up to 20,000 times per 30-minute session. You get all the benefits with none of the gym drama.
Program Completed in 12 Weeks
This final step is combined with Emerald Green Laser treatments to continue reducing circumferential fat while toning the areas where fat has been removed.
bodenvy's unique approach has gained them loyal clients. Their website is filled with video testimonies featuring happy men and women gushing about their own personal body sculpting success with the help of bodenvy's amazing technicians.
More Fat Reduction Technologies at bodenvy
Vanquish is a completely different technology. Also FDA-cleared, the device uses radio waves to melt lipids in fat cells so they die. It is painless and non-invasive.
Vanquish has two advantages over similar radiofrequency methods. One, it can be used on clients with a BMI above 30. And two, it is a completely contactless treatment capable of reducing up to 29% of the fat layer over target areas.
To further boost skin tightening, tone, and collagen production, VelaShape treatments are deployed. This unique FDA-approved method uses infrared light combined with radiofrequency to melt fat cells. VelaShape treatments are proven to be highly effective for reducing the appearance of cellulite and boosting your body's own production of collagen.
The device is placed over targeted areas of cellulite and gently sucks the skin into the device. The red light heats up the cells while the radiofrequency breaks them down. Once the cells are melted your body eliminates them via its own natural metabolic processes.
Are You Ready to Sculpt Your Perfect Body?
The dedicated and friendly team at bodenvy is waiting to assist you with more information about the CoolSonic Plus Program for sculpting the body you've always wanted. No matter your age or fitness level, they can assist you in reducing unwanted fat and toning your body to its youthful self.
CoolSculpting Elite is the number one nonsurgical fat-reduction treatment used by doctors. It's quick, easy, and painless. It requires no diet and no downtime.
Start your body
transformation journey