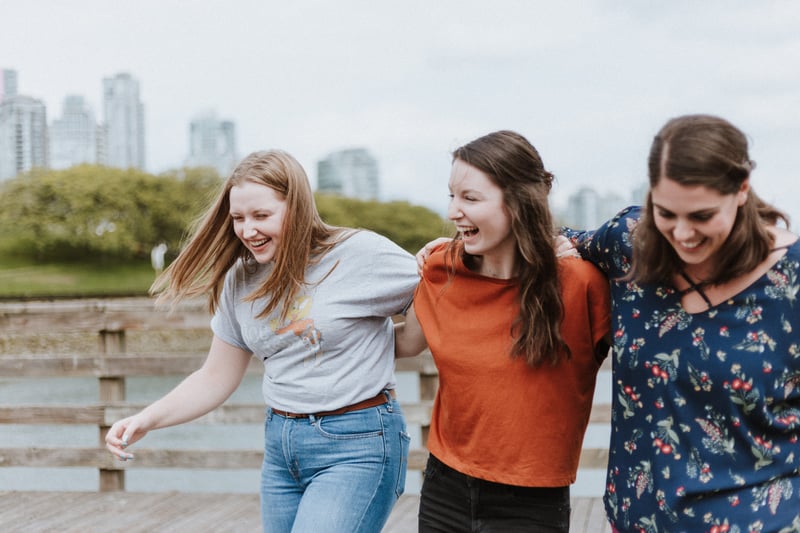 Non-invasive body sculpting has become increasingly popular in recent years and it's easy to see why. Treatments like Coolsculpting Elite don't require a plastic surgeon, liposuction, or a long and painful recovery. In fact, with most of the more advanced body contouring methods, you can hop off the treatment table and go on with your day.
If you're currently eating a healthy diet and following a regular exercise regimen but still plagued by stubborn fat, Coolsculpting Elite can work wonders for you. It's painless, quick, and very effective. Plus, the fat removal effect continues for months after treatment.
A Coolsculpting Elite treatment utilizes intense cold to freeze fat cells, killing them. Your body then flushes out the dead fat cells from the treated area via its natural metabolic processes.
Fat reduction in those hard-to-reach areas begins and over the next weeks accelerates. Suddenly you're looking at a sleeker body in the mirror. What's not to love? Fat freezing your love handles away couldn't be easier.
But here's a word of caution to potential Coolsculpting Elite clients: not all body sculpting clinics or medspas are the same. So to help you find the best Coolsculpting Elite provider near you, we've compiled 5 important tips:
Check Google Reviews & Other Online Sources. As a conscientious consumer, you're probably already doing this before you make a major purchase or let a technician touch your body. If you're not, start now. By accessing real feedback from others who have been to the various providers, you can get a very accurate picture of what to expect.
Remember to look for comments that answer these questions:
Are their technicians certified?
How many positive reviews do they have and what is the ratio of positive to negative?
What types of body sculpting services do they offer?
Do they have video testimonials?
If there are bad reviews, do they seem contrived or genuine? (Some people just complain to attempt a refund or discount.)
Is their website professional?
What is their BBB rating?


Are They a Top Provider? You can tell a lot of things from a company website and online reviews. But there are two more ways you can tell if a clinic is a trusted one:


Go to the Source. There is a "mothership" website for every FDA-cleared body sculpting treatment out there. Look for treatment locations on the main manufacturers' website and see if the clinic you're considering is listed under your zip code.
Look on the clinic's website for certifications. Check the verbiage to find out if their technicians are qualified, having gone through the proper training required to operate the device.
3) What Is the Clinic's Main Focus? If your potential clinic is a serious one, they won't detract from their main focus by also offering services that have nothing to do with body sculpting or fat reduction.
Look for a clinic that is client-centric and offers only services pertaining to weight loss and fat reduction. Beauty treatments, cosmetics, and fashion consulting have no business being in a dedicated medspa.
4) Do They Offer a Layered Approach to Boost Results? Believe it or not, some spas offer a body sculpting treatment as an after-thought or add-on to their other services. This may give you a little fat reduction but not nearly as much as a layered approach will.
Medspas dedicated to giving their clients optimal results will maximize the client's time and investment by stacking other types of sessions around their Coolsculpting Elite treatments.
Studies have shown that by layering Coolsculpting Elite with Emerald Green Laser and CoolTone treatments, clients experience a magnified fat reduction. It goes without saying that if you're investing in self care you want the best returns you can get. A stacked or layered offering of treatments will achieve that far better than a single treatment type will.
5) Price. Have you ever heard the phrase "if it sounds too good to be true, it probably is?" That might be the case for Coolsculpting Elite treatment clinics offering sessions at bargain-basement prices. Just ask yourself how they can have prices drastically lower than all the other places you've contacted.
They might have staff members who aren't up to snuff. They might not have paid for the expensive licensing courses that are necessary for safe, professional treatment. Is their Coolsculpting Elite device a real one or something that gives similar results but isn't FDA-cleared? Are they desperate for clients and willing to deploy Coolsculpting Elite as a loss leader to get new clients?
Coolsculpting Elite devices, licensing training, and professional staff members cost money. If a clinic's prices are decidedly lower than their competition, beware.
In Conclusion
Coolsculpting Elite is incredibly popular for people living a healthy lifestyle but have fat bulges in certain areas. No amount of diet and exercise will budge those pockets of fat but Coolsculpting Elite can. But before you choose a medspa or clinic to have your Coolsculpting Elite sessions, do these 5 things: research, check their certification background, learn their main focus, investigate their approach, and compare their prices.
Serious fat loss clinics and medspas will have two main things in common: their clients and their clients' results. They will take the time to learn your body and how you want to look. Then they will dedicate all their energies and treatments to helping you achieve your goals.
The Best Coolsculpting Elite Spa Near You
bodenvy is a top local provider of not only Coolsculpting Elite but a client-centric, layered approach to fat reduction. From their stellar online reviews to their glowing video testimonials, clients of bodenvy have enjoyed amazing success due to bodenvy's dedication to client satisfaction.
If you're currently looking for a fat reduction clinic offering the most advanced fat loss treatments available, contact bodenvy today for a risk-free consultation and body assessment. The fully qualified, licensed technicians will show you how they can give you the same incredible results and faster than you ever thought possible.
Call Us Today!
407-NEW-BODY
CoolSculpting Elite is the number one nonsurgical fat-reduction treatment used by doctors. It's quick, easy, and painless. It requires no diet and no downtime.
Start your body
transformation journey