Bodyenvy

Elite
our elite body sculpting & weight loss solution

This is our premier all inclusive body sculpting and weight loss program. This is for clients that are looking for the best results possible! It includes CoolSculpting, Vanquish ME, Emerald Green Laser, CoolTone, Z-Wave and our Metabolic Reset program. If you want the best, ask for it by name, bodyenvy elite!

This is the gold standard for non-invasive fat reduction. CoolSculpting kills up to 25% of the fat in the treated area during each treatment. This FDA cleared treatment is safe and affective. Most importantly it works!

The Zimmer Z-Wave is used after Vanquish and CoolSculpting treatments to improve fat loss results. In many instances the Z-Wave will finish off fat cells on the verge of dying from CoolSculpting and Vanquish. In addition, it's a great tool to improve lymphatic drainage.

The Emerald Laser is FDA cleared for low and high BMI clients. This non-contact technology perforates fat cell walls, which allows Triglycerides to drain out the cell. Many clients report losing .5" - 1.5" within 30 minutes of the treatment.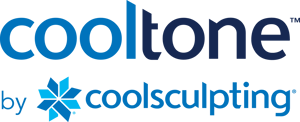 CoolTone uses Magnetic Muscle Stimulation for muscle toning, building and strengthening. This is our team's favorite treatment. You will have over 20,000 muscle contractions in 30 minutes.

This fat destruction technology permanently eliminates fat in the treated areas. The Vanquish ME is a FDA cleared device that uses radio frequency to disrupt cell wall and cause their demise.

A Bodenvy exclusive that includes: meal delivery, bodenvy nutritional supplements, body composition scans, Ketone testing, Lymphatic support, nutritional consulting and motivational meetings. The Metabolic Reset program is one of the keys to long-term weigh loss!